Creating outdoor rooms is a relatively easy and inexpensive way to increase your home's footprint, its value and the day-to-day quality of life you enjoy there. Just consider the cost of installing a custom deck against that of an actual home addition, and the potential of the great outdoors starts to look even greater.
Once thought to be an out-of-reach backyard daydream, the outdoor room has definitely gone mainstream with fireplaces, water features, and entertainment stations, and according to a recent Better Homes and Gardens Magazine survey, these enhancements form the second most popular category of home improvement projects.
With so many homeowners looking to get as comfy outdoors as they do in their indoor family and living rooms, manufacturers and retailers are responding with an array of solutions to furnish outdoor rooms. Here are the top trends to consider for your own outdoor remodel.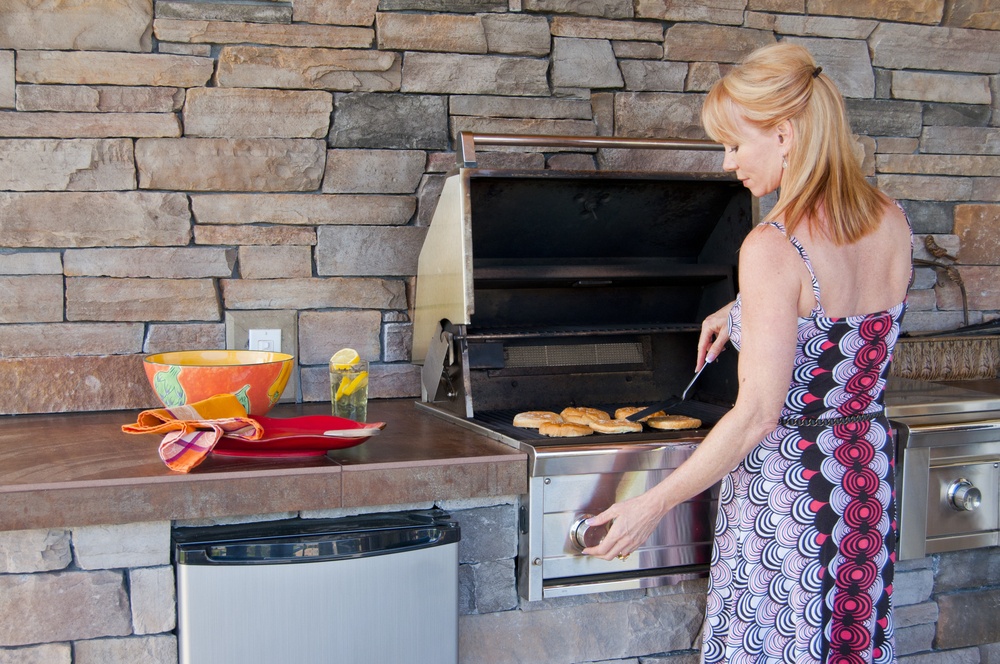 Bringing the indoors outdoors. Gardens, terraces, patios, and other outdoor areas continue to be popular means of extending the boundaries of homeowners' living spaces, and American consumers are looking to furnish them with such amenities as all-season furniture upholstered in weather-resistant fabrics, top-of-the-line grills, fireplaces, decorative pillows and rugs, and accessories such as artwork and statuary. A growing preference for casual outdoor entertaining is also inspiring a range of affordable and versatile tabletop items to suit every occasion.
Outdoor Kitchen. Most outdoor spaces include a food preparation area of some sort, and if you'd like yours to go beyond the side shelf on your current grill, systems planning will be involved. Outdoor kitchens require utilities just like indoor kitchens do, but with an extra layer of consideration involved that only the pros will know how to handle. An outdoor sink, for example, calls for not only hot and cold water supply pipes, but those pipes must be set up so that they can be easily turned off and drained in the winter. Likewise, the increased risk of shock associated with outdoor electrical wiring will require the installation of ground fault circuit interrupters (GFCIs) to protect any users from potential hazards.
Beyond wiring and plumbing, the placement and maintenance of your cooking station will have everything to do with safety and convenience. For starters, make sure your cooking appliances are placed well away from the exterior of your home, as they can put structures in danger in the event of a flare-up and do damage to surfaces through routine use. And whether the cooking zone is portable or permanent, cabinetry and other surrounds may be needed to offer weatherproof protection as well as convenient storage. The goal here is to make the food prep and service happen in a way that still lets you enjoy your company. The last thing you want is to be stuck inside on a beautiful day while everyone else has a great time without you.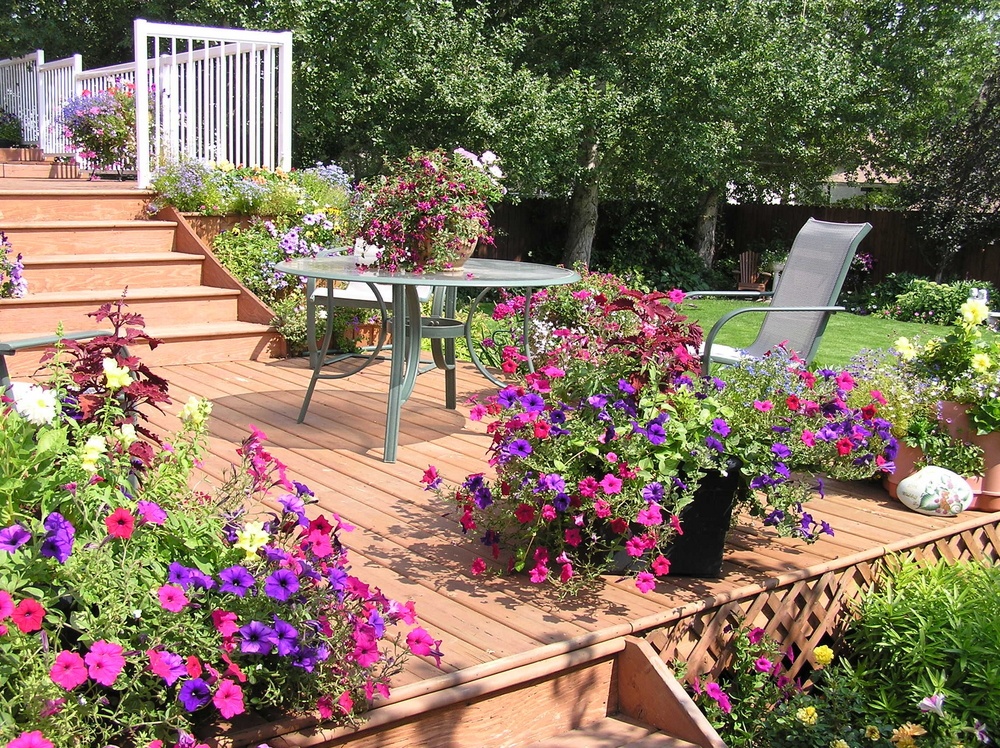 Colorful container gardening. These space-saving displays have always been favorite outdoor elements, and now the trend is going a step further with planters in a range of eye-catching shapes and colors. Such classy containers become artful accessories in themselves, adding interest when planted and arranged in clusters, placed in flower beds, or built up as vertical gardens.
Front-yard landscaping. Where backyards are smaller, water features, fences, courtyards, and patios are moving out front, adding impact and individuality.
Access Options. The door to your outdoor room is apt to get a lot of use, so make sure it's a quality product that's easy to operate. Sliders are the first choice and when properly installed and adjusted, can provide almost effortless operation.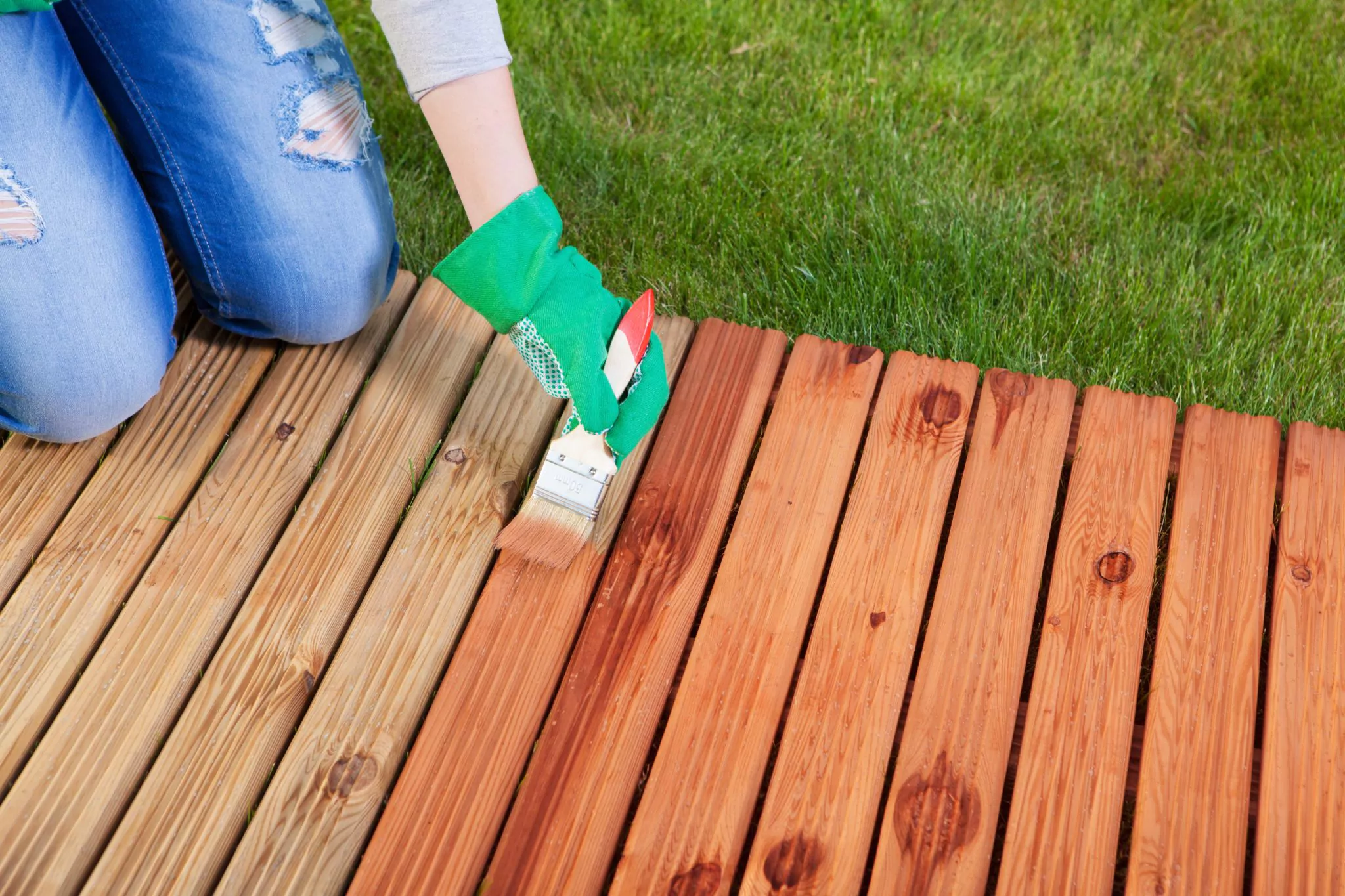 New-and-improved decks and patios. Weatherproof and wood alternatives are in demand, and a wider selection of natural products such as tumbled stone and brick are paving the way.
Exterior lightscapes. Hard-wired lighting illuminates the garden, trees, and house, both to illuminate outdoor rooms and enhance security.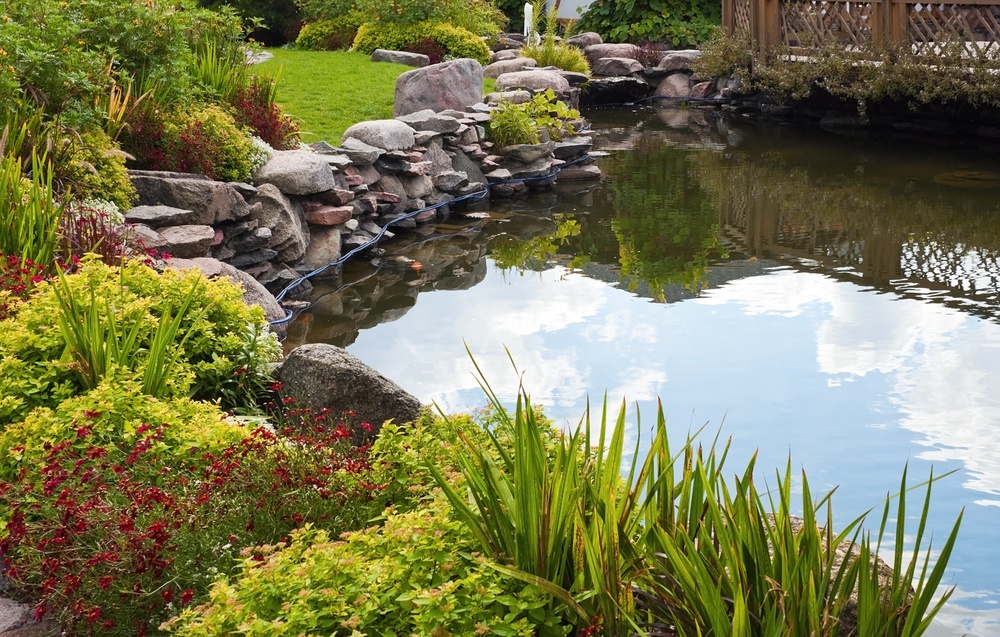 Water features. Fountains and other water elements enhance sight and sound, while landscaped ponds, streams and lighted waterfalls offer peace and relaxation in outdoor rooms.
Outdoor fireplaces. No longer limited to the living room, den or master bedroom, the fireplace is now becoming the centerpiece of the outdoor living center. Whether a simple cheap fire pit that's portable or a custom-built structure, a fireplace lends ambiance and creates a focal point for gatherings.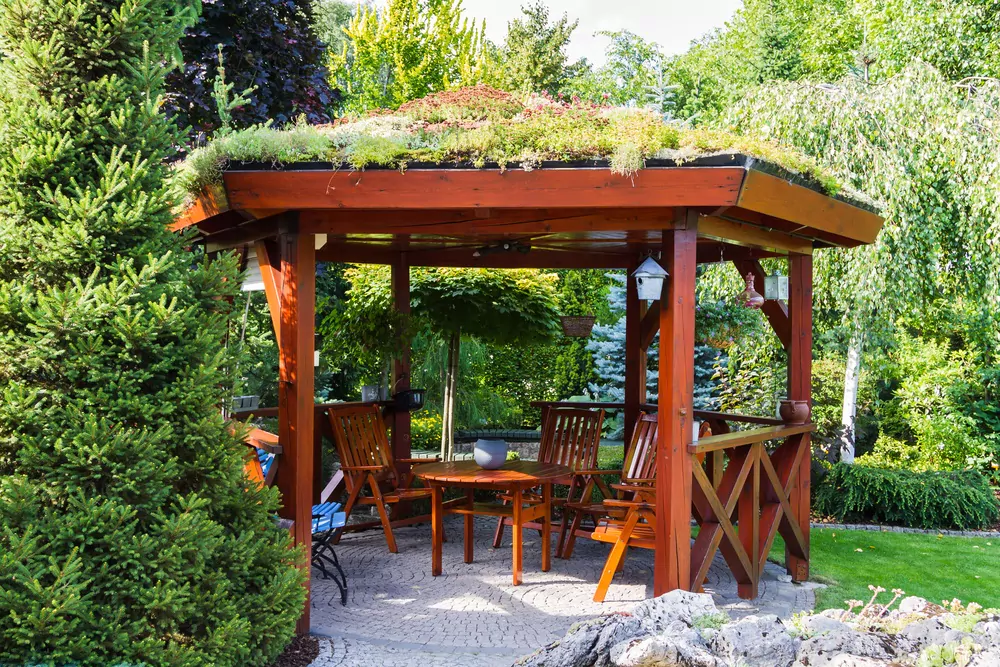 Garden pavilions and gazebos. Outdoor refuges create a destination within a yard and emphasize the comforting, traditional notion of a garden.
Truly green accessories. Shrubs, trees, and flowers are being used as accents, room dividers, carpets and curtains in outdoor rooms.
Smart irrigation systems. Customized to outdoor spaces and supporting the green theme of water conservation, irrigation systems can now think for you thanks to lawn sensors that measure soil moisture and automatically operate sprinklers for a lush landscape and beautiful view from your outdoor room.
Tips For Buying a New Grill. If you're ready to invest in a new grill, you're in luck! Today's offerings are better than ever and have lots of cool features to make for a carefree cooking experience. Things to look for include:
Solid Hardware: Select stainless hardware and a solid aluminum body. These grills are most durable and can take the heat very well.
Burners: Look for an "H" -style burner. This design provides an even distribution of heat. Make sure the burner is made of stainless steel. If it's not, expect to have to replace it in a couple of years.
Warranties: Shop for a warranty that covers all parts of the grill, including the burner and valves. Some so-called "lifetime" warranties only cover the grill body, which has no moving parts and almost never breaks down.
Taking the time to plan your outdoor living space from the start provides an opportunity to get the most out of the space while keeping a tight eye on your budget. Even if you're not building the entire space out from the start, having the plan in place means you can tackle sections as your budget allows on the way to the amazing space you've dreamed up from the start!