With summer in full swing, now is the time to spruce up your patio and outdoor space to prepare for a season full of outdoor entertaining. The latest innovations in outdoor materials mean you can bring your indoor style outdoors without fear of rust, tearing or fading.
Design Like It's a Living Room
Approach designing your outdoor space like you would a living room. Create a comprehensive look by picking the best outdoor furniture for your space, then layering in accessories like pillows, rugs, accent tables and more.
Figure out what patio furniture works best for you by considering how you want to use the space. If you plan to enjoy meals outside, choose a dining set or a bistro set depending on the amount of available space. If you want to lounge outdoors all season long, choose a comfortable seating set. The Home Depot has a huge variety of outdoor furniture both in store and online, and we work hard to deliver quality pieces at the best prices.
Once you've determined what patio furniture to use, layer in outdoor rugs to add dimension and color to your space. Outdoor rugs are made from materials able to withstand heat, sun exposure and moisture and are easy to clean. Sprinkle in lanterns to add ambiance and flair – the latest styles include copper, red and blue hues and cutouts.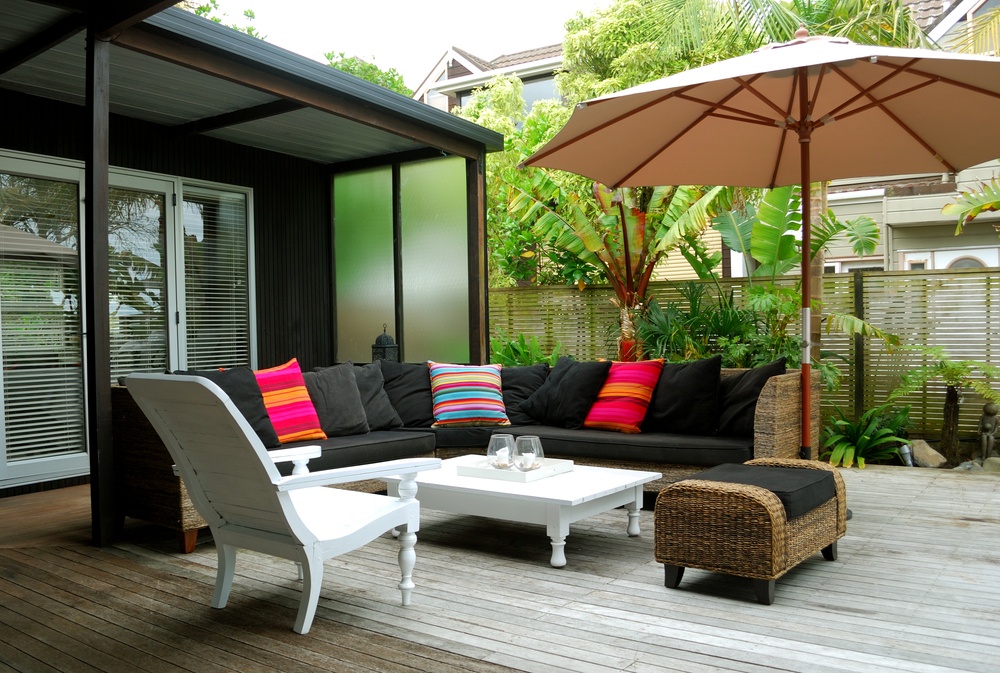 Mix & Match Your Look
If you're overwhelmed by the amount of options, start witha Mix & Match Collection, which will help you create a layered and eclectic outdoor space. The collection consists of 10 chairs, eight tables and 11 accent pieces all designed to coordinate together, no matter the combination. Layer in colorful accent pillows that are guaranteed to match the furniture, make the space pop and bring the look together.
Play up the variety by adding versatile seating options. Poufs made of weather resistant material are easily transportable and work as seating or as a table. Garden stools are another great option that can serve as tables, accent pieces, seating and more.
Weather Resistant Materials
Invest in weather resistant materials to make sure your backyard space continues to look good year after year. Look for patio sets made with aluminum for rust-proof wear. This is especially important if you live in climates near the water, where the furniture is exposed to moisture. Aluminum is also a lightweight material, making the furniture easy to move and place.
Another important material to focus on is Sunbrella fabric. Sunbrella can withstand harsh weather and wear and tear, and has a five-year warranty against fading. Sunbrella is perfect for cushions on a set, outdoor pillows or even outdoor umbrellas. It's even endorsed by the Skin Cancer Foundation to protect against UB rays.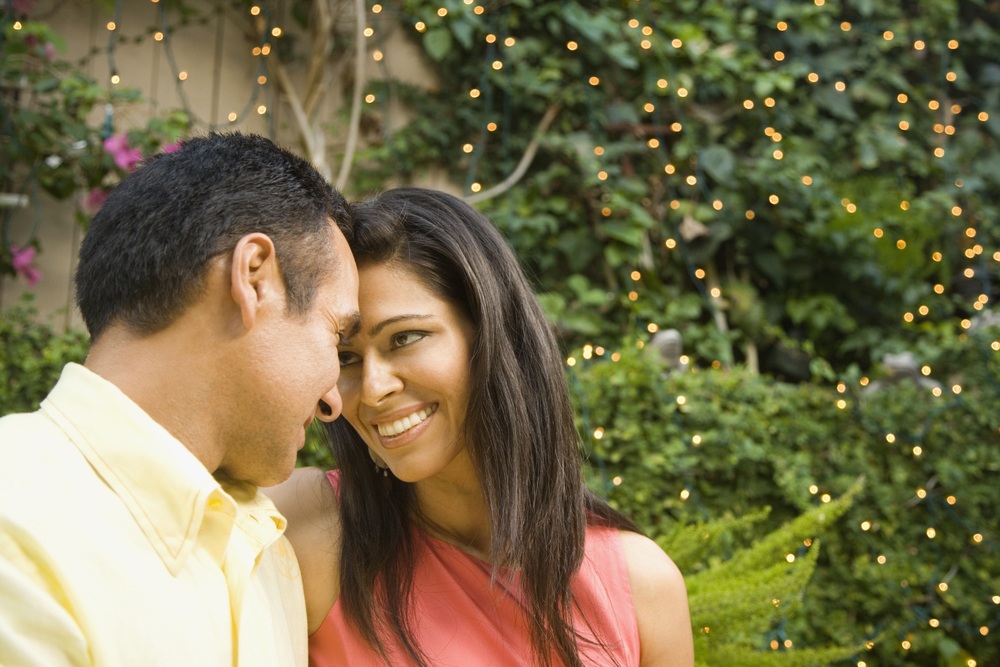 Backyard Party Time
Get your backyard ready for entertaining with some accessories to add flair to your space. Beverage tubs are key to a successful outdoor soiree because they keep drinks cold and close at hand. When not in use, you can use the tub as a planter to house colorful plants. Keep party necessities all in one place with a caddy. Make sure to pack it with napkins, silverware and your favorite grilling condiments! When the party is over, fill the caddy with fresh flowers or candles and keep it on the table as a centerpiece.
Hang string lights to add sparkle and flair to your space. Wrap them around balcony railing if you have a small space or live in an apartment. If you have a larger space, hang the lights high up to add definition to the area. There are lots of trendy variations to integrate with any décor style, including Edison bulbs, mason jars, rattan, globes and more.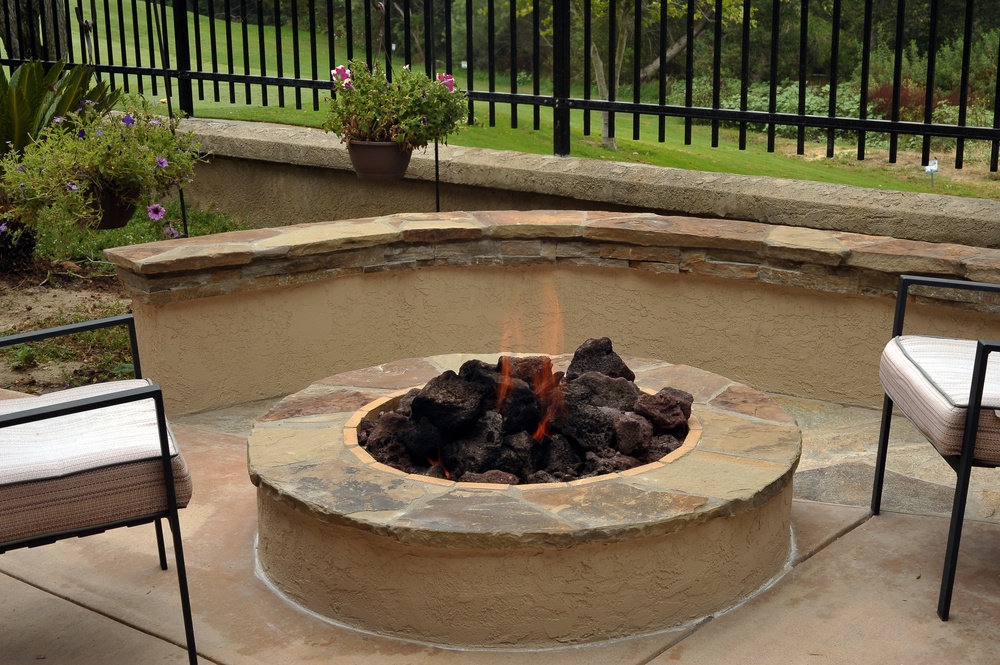 Fire Pits for Smores and More
Take your backyard space to the next level by adding a fire pit. Fire pits are a great way to illuminate your space after the sun goes down, add warmth to chilly nights and can serve as an alternative cooking source. Amp up your next backyard gathering with a fire pit with a cooking grate. Use the cooking grate to serve up hamburgers, hot dogs and more. Don't forget the s'mores!
Oversized fire pits provide a visual centerpiece and gathering point for the patio, and they can also extend the use of your outdoor space throughout the year by heating the area. If a separate fire pit area is not possible, look for patio sets that incorporate a fire pit to get the best of both worlds. No matter what fire pit you chose, make sure to keep them in an area with no overhang and open space to prevent anything from catching fire.
Implementing these simple improvements will not only make your backyard the envy of the neighborhood, but also encourage your family to enjoy the outdoors together this summer! For more outdoor living tips and some DIY ideas for the backyard, check out the Built From Scratch blog.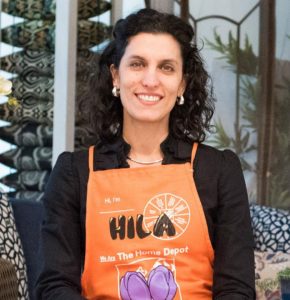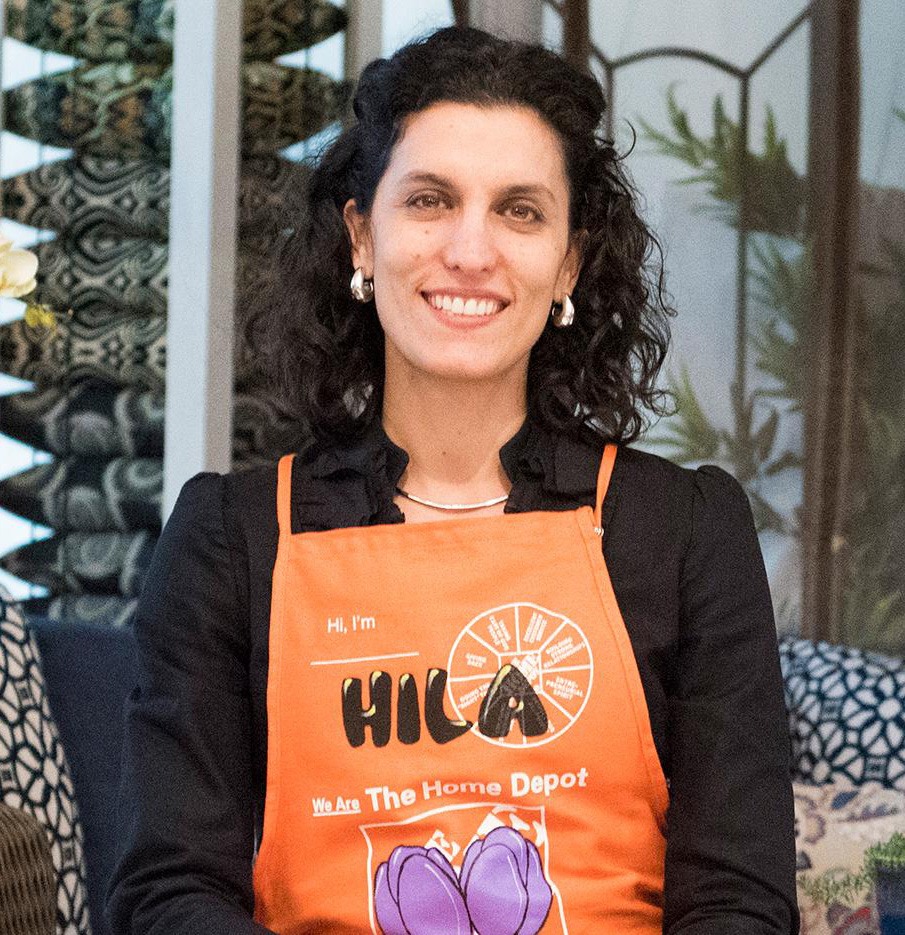 Hila Roberts is a Patio Merchant for The Home Depot. Hila has been with The Home Depot for 10 years and has played a number of roles from store operations to finance, eventually making her way to merchandising. In her role as a merchant, Hila carefully selects the best products to help customers design, decorate and enjoy their outdoor areas.