When it comes to buying a house, opting for a preexisting home over a new home build is by far the most popular choice — according to data from the National Association of Realtors (NAR) and the U.S. Census Bureau, almost 90% of home sales in 2019 were for previously owned homes.
While some experts say buying preowned may provide you with more bang for your buck, the customization process of a new home build is tempting, even if it tends to come with a higher price tag. Features like an open floor plan, storage space and hardwood floors — common requests in 2019, according to the National Association of Home Builders (NAHB) — may easily be incorporated into your new build. But not all upgrades are considered equal. Here's what to include, and what to put off for later, during the construction process.
Upgrades worth tackling during new home construction
When building a new home, you'll likely have to take out a construction loan. These short-term loans are often converted into a mortgage once the home is built, but in the meantime, you'll likely be on the hook for interest-only payments on the funds needed to complete the project. So make sure you are spending on valuable projects with a high return on investment.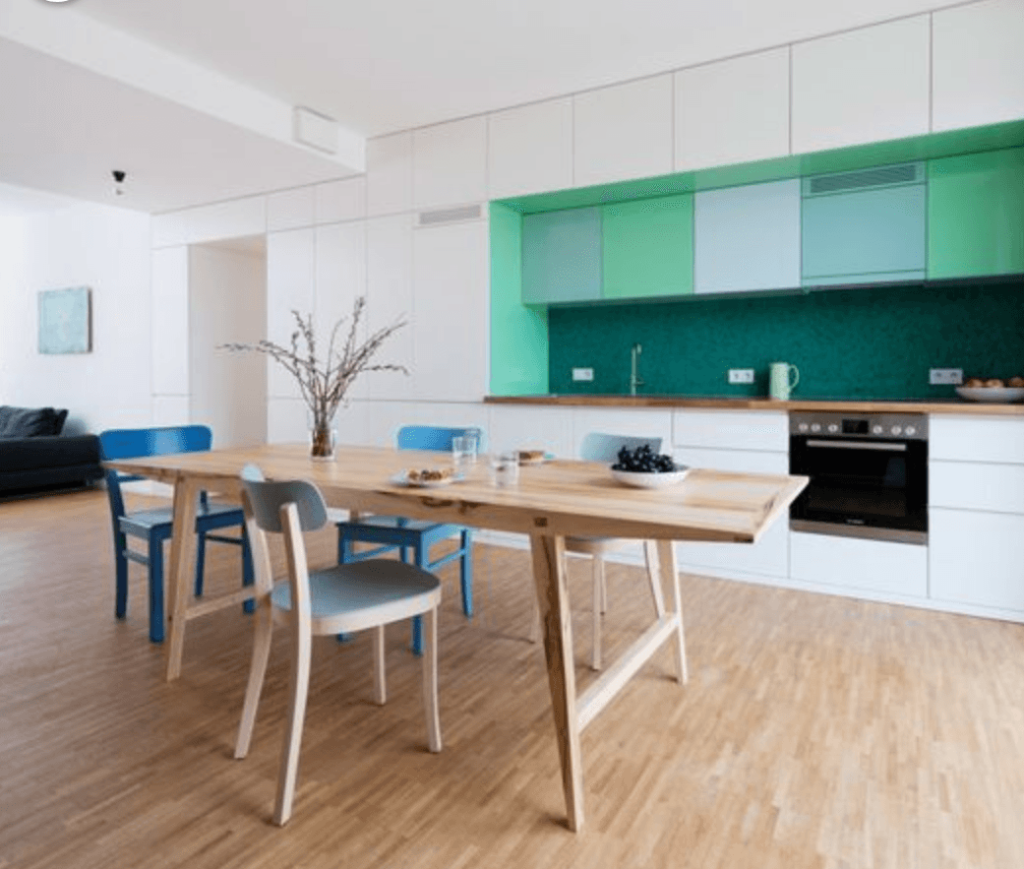 Kitchen design: A kitchen island ranks just below an open floor plan on NAHB's list of most likely features, the perks being extra counter space and storage, and granite countertops are also a popular option. Getting your kitchen just right from the get-go means you will enjoy it during your tenure in the home, but you also won't have to go through a costly upgrade or renovation later on. Most kitchen remodels, which average $38,300, garner a 52% return on investment, according to NAR.
Energy efficiency: With newer construction methods and appliances, a new home build could mean lower maintenance bills and higher energy efficiency. According to NAHB, energy-efficient lighting, low-e and Energy Star windows, Energy Star appliances and water-conserving toilets are all high-ranking features in new homes. Not only will the energy efficiency save you money while you live in the home, but these features will also be attractive if you decide to sell.
Hardwood floors: Many new homes are coming with hardwood floors throughout the home's main living spaces: living area, kitchen, dining room, office and so on. In many instances, carpeted floors are left solely to the bedrooms. According to NAR, when it comes time to sell, you could see a return on investment of 70% to 80% on your hardwood floors. Furthermore, having hardwood floors could boost your home's sale price by up to 2.5%.
Of course, the goal is to build a house you will love for as long as you call it home, so don't put your own desires and preferences behind what could work for someone else in the future.
Save these final touches to your new home build for later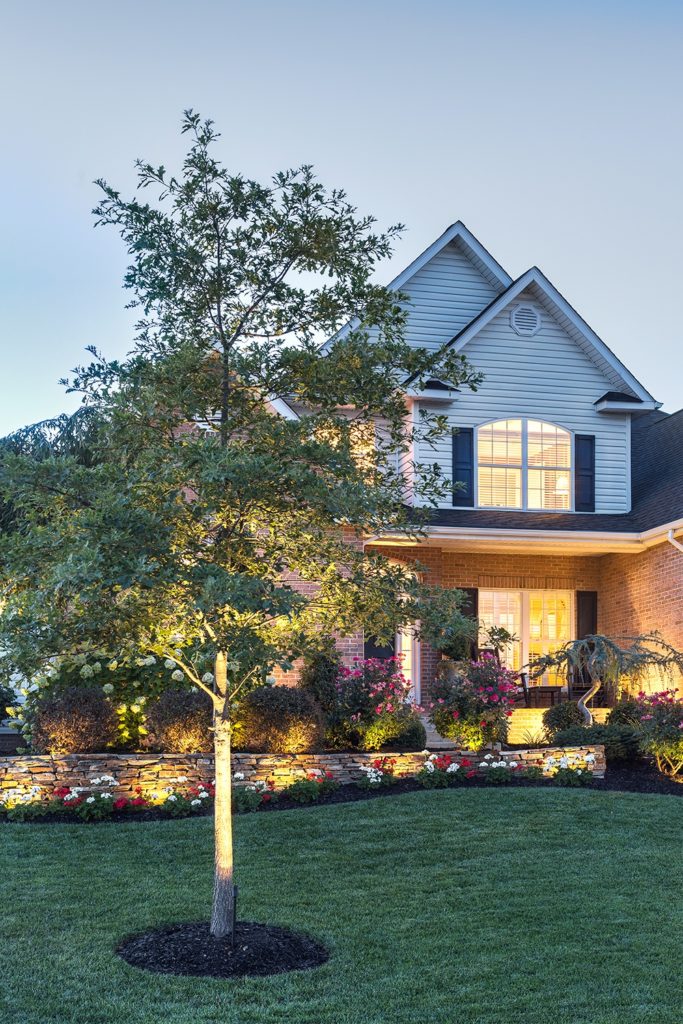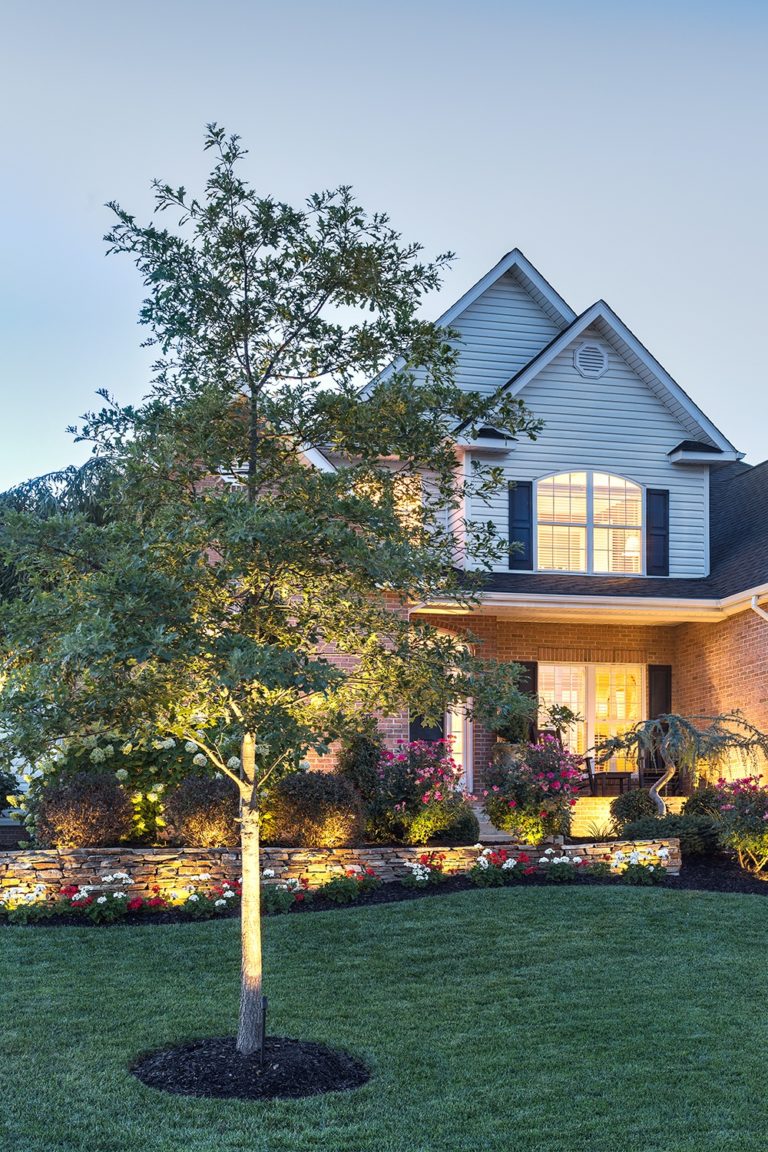 As you strive to build a house on a budget, there are a number of upgrades you can add later as they become financially feasible. These include:
Landscaping: Having a lush, beautiful yard is something homeowners can enjoy for years, but these usually take time to evolve. Take it slow, and add a little bit each year by way of installing new trees, shrubs, plants and flowers. You also can enhance your outdoor living with a patio or deck as your budget allows, adding fun features like upgraded furniture and firepits when more funds become available.
Lighting fixtures: Changing out lighting fixtures can be done quickly and on a budget, so don't be afraid to choose a new style or upgrade after you have been in your home for a while. Many options abound, and it can be as simple as changing out shades on lamps or replacing a simple light with a sparkling chandelier.
Appliances: Depending on how long you stay in the house, changing out appliances is a reasonable expense to expect at some time in the future. You might need to replace a broken appliance, or you may want something with more desirable features and/or finish. If you need to watch your finances while building your new home, don't be afraid to go with a good-quality, budget-friendly choice and upgrade later. However, consider your appliance placement carefully so you won't have problems later when you are ready to switch them out.
Cabinet hardware: One of the most affordable ways to refresh your kitchen cabinets is by replacing the hardware. Swapping out cabinet hardware is a quick solution for giving your cabinets a new look without breaking the bank. You could take it a step further by repainting the cabinets or even replacing the cabinet fronts to change the look of your kitchen.
Kitchen backsplash: Adding or changing out a kitchen backsplash is another simple, affordable way to breathe new life into your kitchen. There are numerous tile options to choose from to enhance the look you want.
Crown molding: Adding crown molding is a creative way to dress up any room. If you don't have room for it in the budget for your new home build, you can easily opt to do it later. You can also add it to one room at a time as your finances allow.