Save time on projects and conserve tool storage space with the Black & Decker Matrix. Consisting of one lithium-powered base unit with a Quick Connect System for adding multiple tools, the Matrix Drill/Driver provides best-in-class speed and torque for a range of DIY activities.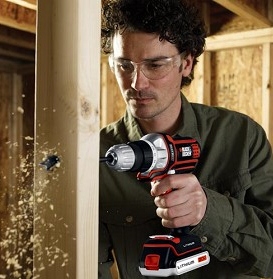 Matrix's multi-function design allows you to saw, sand, drill and more, with lithium battery power that holds charge for up to 18 months and an 11-position clutch providing an extra level of control to prevent stripping and overdriving screws. Matrix Max Drill/Driver 12-volt and 20-volt power units work with attachments including a detail sander, jigsaw, oscillating tool, router, impact driver, and trim saw. The flexible Matrix system saves you 42 percent compared with purchasing individual power tools, and the whole Matrix tool suite can be efficiently stored in one tool bag.
The Black & Decker Matrix Quick Connect System is available at The Home Depot, Lowe's, Walmart and Amazon. See this multi-function tool in action and browse attachment options at www.blackanddecker.com/matrix.