It's a thrilling time for first-time homeowners when they discover their offer has been accepted on a new home, especially if it's their first. While it's exhilarating, it's also a bit scary at the same time, considering all the unknowns associated with homeownership. Buying a home is more than meets the eye – there are countless systems under the surface and potential problems that are invisible to you until they break down or malfunction.
But don't let that turn you away from becoming a first-time homeowner. Unexpected repairs and expenses are simply part of the process, which is why you should make sure you're financially and mentally prepared to take on these repairs at the drop of a hat. For those first-time homeowners who are house hunting or who have just closed on their dream home, here is a list of some typical home repairs to prepare for, along with how to brace yourself financially.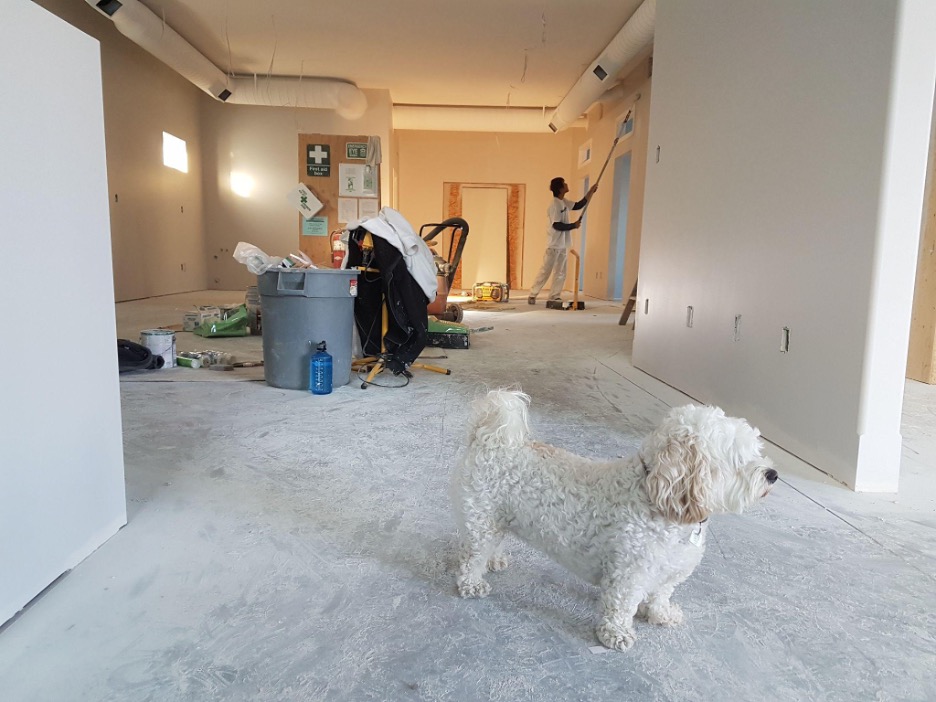 Budgeting for Home Repairs as a First-Time Homeowner
Before diving into the typical mishaps, it's important to know that you should be financially prepared for any kind of repair. This includes anything from water damage to a complete roof replacement. The costs of your home improvement projects will vary depending on the severity of the malfunction, the size and age of your home, and who conducts the repair. Meaning, you need to be qualified to spend anywhere from hundreds to tens of thousands of dollars on a repair in the first few years of owning your home.
To help you financially prepare, make sure that you're preapproved for a mortgage. This document will determine how much you're able to spend on a home. However, to help account for some of the costs of repairs that will arise, search for a home priced below the budget allotted in your preapproval. This will ensure that you have money left over to fund any major repairs.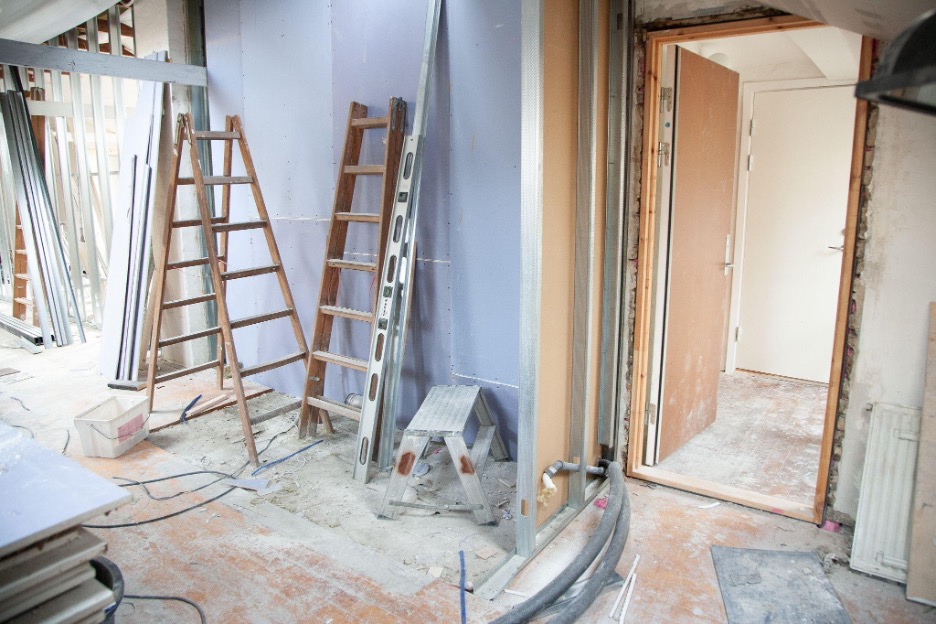 It's also important to know there are funding options available for those who don't have the cash on hand when your furnace breaks down or you come home to a wet basement. Here are some ways to finance a home improvement project:
Home equity line of credit
Home improvement loan
Refinancing your home
Credit card
Financing options provided by a service company
Now that your finances are geared up, let's dive into some of the common repairs first-time homeowners must prepare for.
Typical Repairs for First-Time Homeowners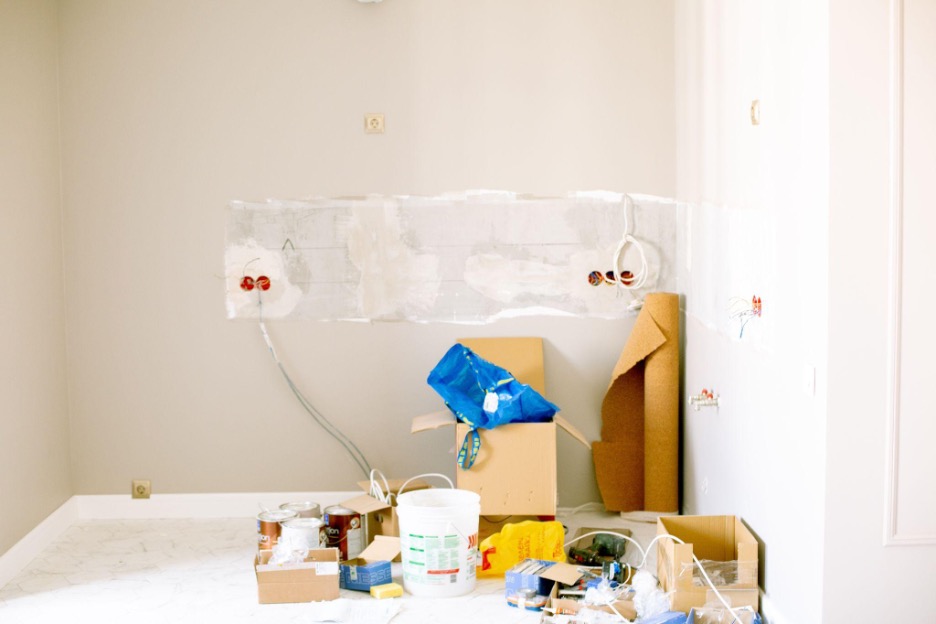 While these malfunctions may not all happen at once, or they may never break down at all over the course of owning your home, here are some of the potential costs and repairs you might face as a first-time homeowner.
Water Damage
Water damage is a common occurrence in a new home. Sometimes, it's one that also signals a deeper issue. For example, when you see water damage on the ceiling, you might be dealing with a roof leak. You might also notice cracking/flaking paint or dark spots underneath or around a window, indicating a window leak. Basements are also a hotspot for water damage – whether you notice moisture where floors meet walls or drainage problems. Take a walkthrough of your new home and nip any signs of moisture troubles in the bud.
Tree Removal
Yards filled with trees present a major safety hazard for some homeowners. If they're older trees, they're more likely to topple over in a storm with heavy winds. Especially if they're too close to the house itself, they can collapse and destroy parts of your home that would be significantly costly to fix, not to mention the lives that could be lost. The average tree removal costs between $500-$1,000. Again, the cost of tree removal depends on the size of the tree, proximity to the house, and more. If you live in an area prone to storms or a coastal city in a hurricane zone, this is something you should consider early on.
Roof Repair or Replacement
Before you put in an offer on your house, it's important to know the age and condition of the roof. If it's around 20 years old, it's likely that your roof will need to be replaced while you own the home. If not, there's still a chance that you'll experience a leak or two. Obviously, the costs of repair and replacement will vary vastly, but as a general rule of thumb, you can expect to pay between $3.50 and $5.50 per square foot for a new roof. No matter the intensity of your roof repair, always consult a professional for an accurate diagnosis and a cost estimate.
Mold Removal
In many older homes, you'll see mold, or evidence of a mold problem from months or years back. Mold and mildew come directly from excess moisture inside the home. Like water damage, mold is a surefire sign of a bigger problem stemming from moisture. Mold presents a number of health risks, leading to allergic reactions and asthma attacks, so be sure to consult a mold removal specialist as soon as you move into your home. You might need mold remediation in one room, or throughout the entire house. That said, mold removal can cost anywhere from $1,500 to $3,150, or $15 to $30 per square foot.
HVAC Repairs
Since HVAC encompasses your heating, ventilation, and air conditioning systems, there are plenty of things that can go wrong. These systems are usually checked in a home inspection, which can give you an indication of their age, and whether or not you should expect to replace or repair them. Newer systems will last up to 15 years, and their energy-efficiency compared to older models make them a worthwhile investment. When a red flag arises in your HVAC system, you won't want to put off the repair. In seasons of extreme temperatures, you'll be thankful to have your heating and cooling systems working properly.
As a first-time homeowner, closing on a home is an intimidating yet mysterious journey. The unknowns may leave you concerned, but it only makes you a better homeowner. With information about these home repairs, you'll be ready both mentally and financially to take on any necessary home improvements on the spot.