Strength, durability, and a great look should seal your home's envelope at the roof level. While a well-constructed roof provides many years of service, with all the elements it battles year-round, wear and tear are natural results. Proceeding with roof replacement is a big-ticket project loaded with choices impacting the structural integrity of your home, so carefully consider your options before hitting the roof.
Repair or replace?
How do you know when it's time to repair or replace your roof? A well-built, well-maintained roof will usually have a lifespan of around 20 years, and you'll definitely know it needs attention from such signs as damaged or loose shingles, a film of moss or algae indicating moisture retention, and visible wear around chimneys, pipes and other penetrations.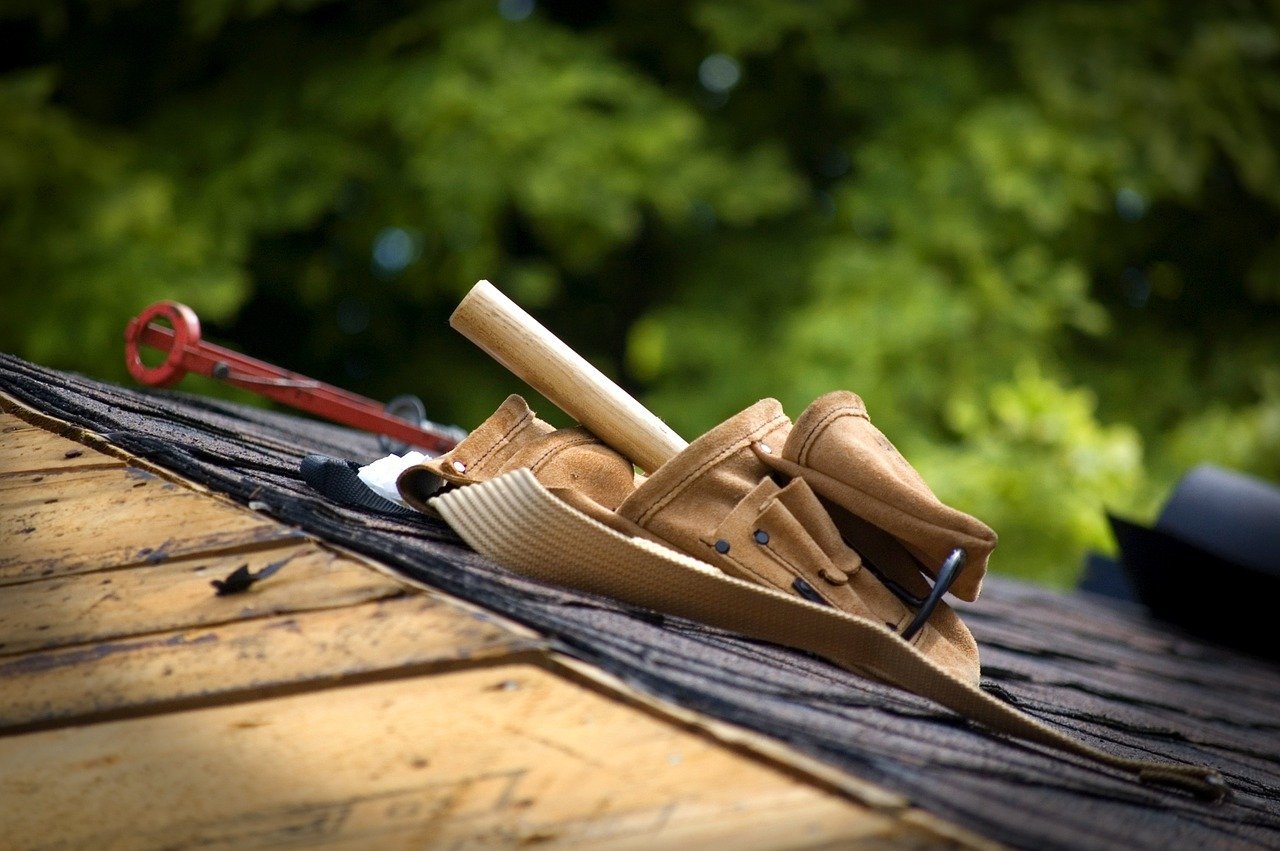 Spot roof repair may be possible if the majority of your roof surface has plenty of mileage left in it; Otherwise, there are a few roof replacement strategies to choose from.
A whole new roof is one of them, providing the opportunity for secure sealing, the latest in underlayment materials and flashing, and a longer guarantee of material integrity for a lifespan of 20 years or more. The other is to apply a new roofing layer on top of the old, possible only if your existing roofing is one layer thick and in good condition, has strong decking, and has shingles compatible with the new application.
With a second roof layer, longevity isn't as extensive, being around 25 percent less than that of a single-layered new roof. This is due to the additional heat that will be contained in the original roof and dry out the new layer. If your roof's condition provides the opportunity to choose between these options, consider the number of years you plan to stay in your re-roofed home. If a long haul is in the cards, a whole new roof is the wise choice, while a shorter stay justifies saving cash with the second-layer option.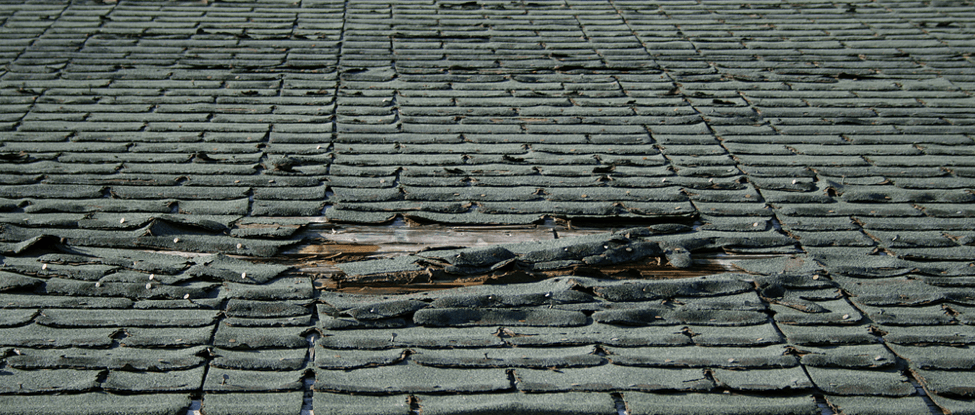 So you need a new roof. What now?
There are 5 most common roofing materials that we recommend for roof replacement: asphalt shingles, roll roofing, metal roofing, built-up roofs, and clay roofing. Each material has its pros and cons, but with these tips, we can help you choose the right one for your home.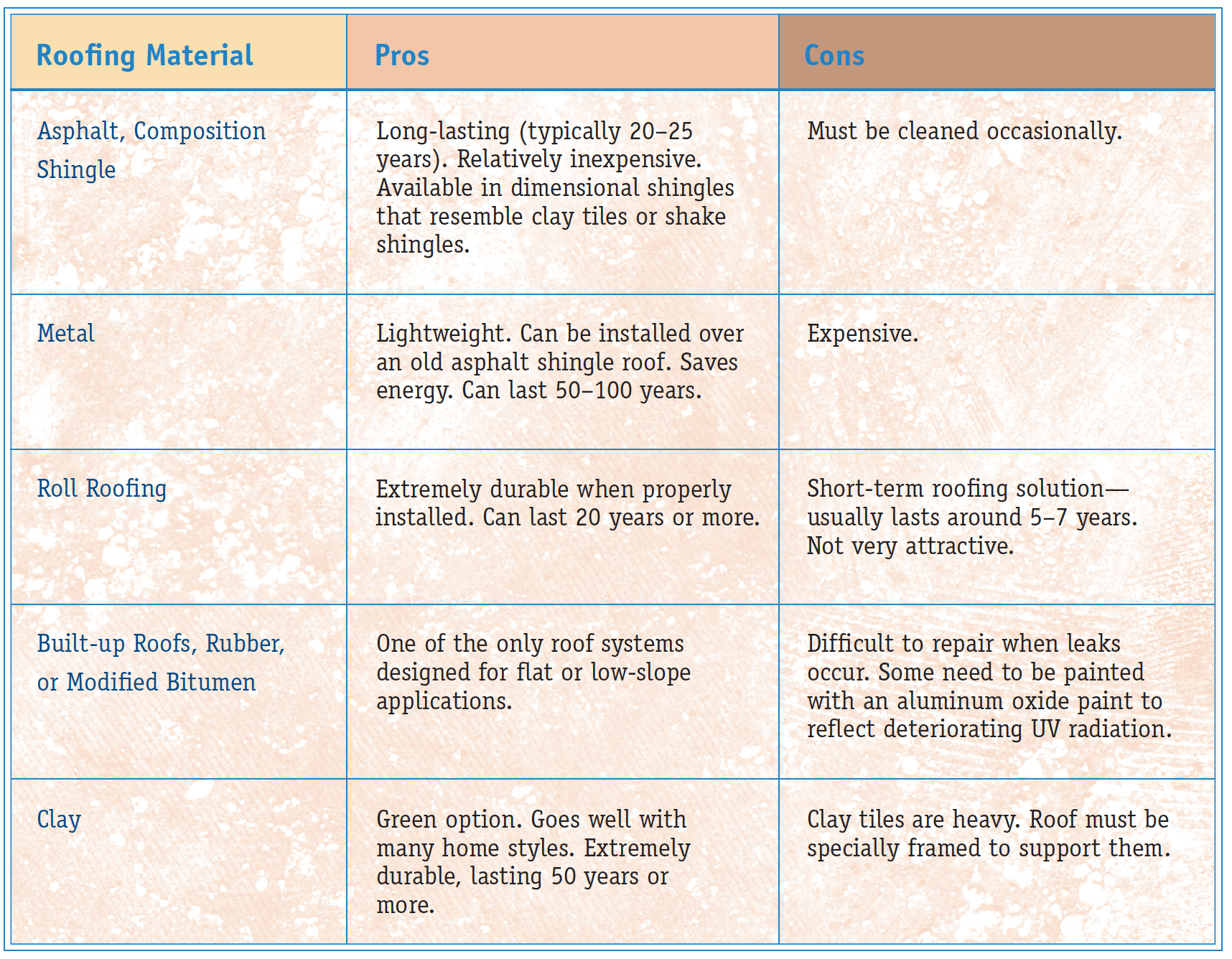 Roof replacement options for weather protection
An important part of repairing your roof is the weather protection incorporated underneath the shingles you see. Accumulated moisture is the ultimate enemy of every kind of roofing material and can cut down on its lifespan in a hurry, so an underlayment specifically designed to serve as a barrier against snow, ice and rain is a worthwhile investment. This type of material is applied under the shingles and directly to the roof's decking, creating a watertight bond that not only protects your roof from pools of water caused by ice dams, but also from wind-driven rains and snow.
Repairing the areas around chimneys, skylights and dormers also benefit the structure of your home, and that's where a material called flashing comes in. Placed where these features meet the roof, flashing creates a water and air-resistant seal for strength outside and comfort and energy savings indoors.
Ventilation is important!
Ventilation helps you keep cool in the house and also makes your house last longer, with attic ventilation in particular helping to prolong the life of your roof. Without good roof ventilation, excessive heat builds up in the attic and causes the asphalt roof shingles to overheat and crack. In our opinion, the best ventilation is a system of continuous ridge and soffit vents.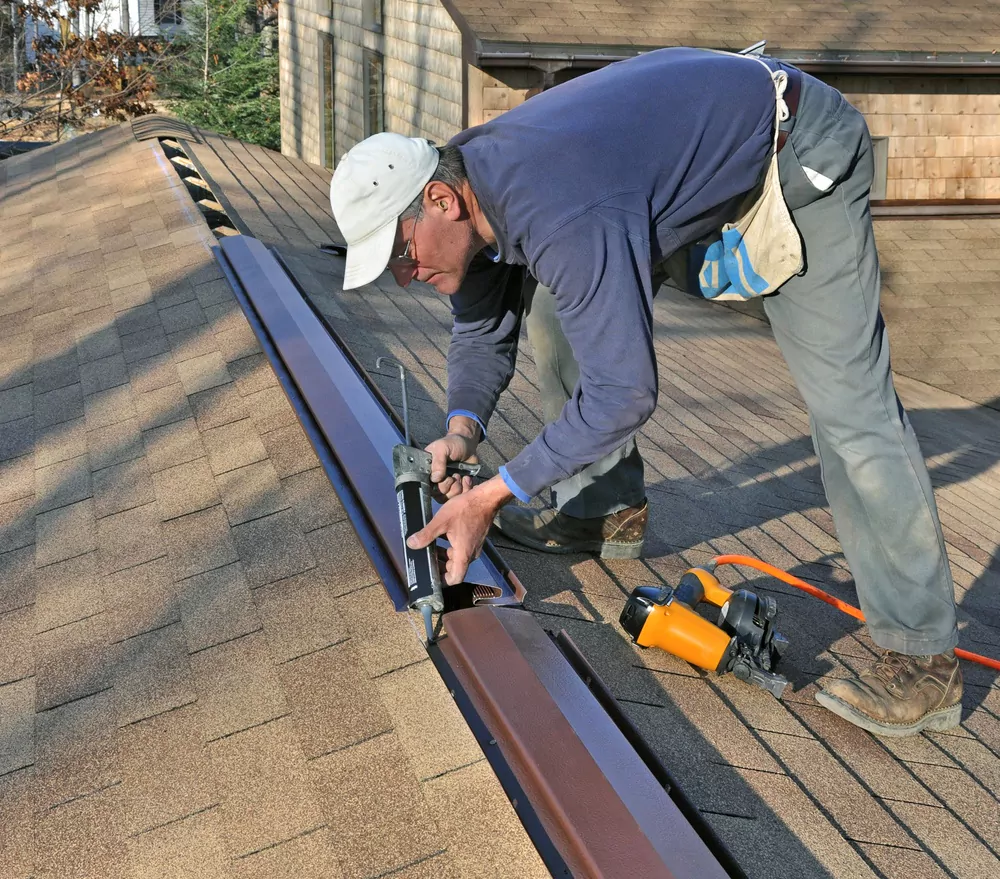 A ridge/soffit system combines a ridge vent that runs along the whole peak of the roof, opening up the top peak end-to-end, with a soffit vent at the underside of the overhang. This works well because as wind blows against your house, the soffit vents are positively pressurized and they let air in. The ridge, which becomes negatively pressurized, lets air out. As the air rides up under the roof sheathing, it takes moisture out in the winter (reducing condensation and making insulation more effective) and heat out in the summer. In a cycle that repeats 24/7/365, it's a very efficient way of cooling your roof.
Skylights
When is putting a hole in a roof a good thing? When you fill it with a skylight! When properly installed, a skylight can deliver years of care-free light to your home and adding one during a roof replacement projects is clearly the best time. There are several types of skylights. The least expensive and least durable are plastic "bubble" skylights that are installed flush with the roof. These don't last very long, crack easily and need frequent replacement.
The most common type of skylight is the curbed skylight, which simply means it sits up on the roof like a box. These units rely on a sealant that is applied between the curb and the roof surface which will break down over time, causing leaks.
The best type of skylight is one that incorporates a built-in flashing system like those from Andersen or Velux®. These have a plain wood frame that is mounted to the roof opening with brackets to hold it in place and a customized flashing kit to complete the leak-free installation.
Skylights can be fixed or operable, and even come with built-in or automatic shades. They can be operated manually with a crank or a long rod that reaches up to them for access, or you can operate them via remote control.
There is also an easy to install version called a Sun Tunnel which is a tube with a mirrored interior that transmits light from the roof into virtually any interior room or hallway that you want to brighten.
If you're going to install a skylight absolutely choose low-e glass, especially on the south side of your roof, because there's nothing that brings more heat into your house than a skylight that's not treated with this energy-efficient shield.
Choose a roofing contractor with care
Roof replacement is a huge investment and should be handled only by experienced and qualified professionals. So take care of your roof and your cash by spending time to research candidate contractors. Start by verifying the roofer's permanent place of business, telephone number, tax identification number and business license. Before repairing your roof, ask the roofer for proof of insurance, then make sure the roofer is properly licensed or bonded and financially stable (a good roofer can easily provide financial information about his company).
Also ask for a list of references and take the time to verify them. Finally, remember that the best roofing contractor is only as good as the workers who install the system, so be sure to ask what type of safety training and educational programs have been provided for the contractor's team before you begin repairing your roof.
Warranty warnings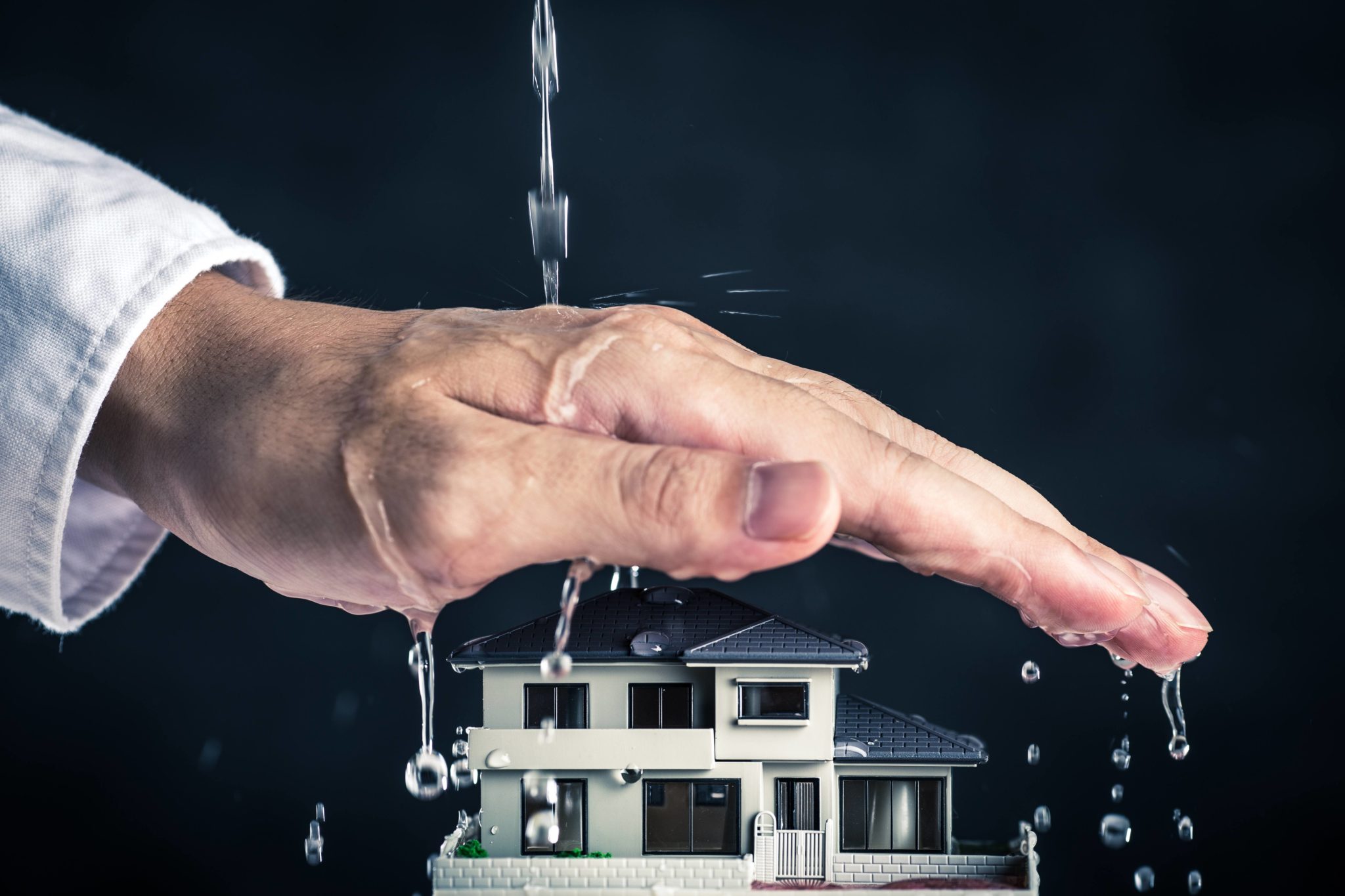 When repairing your roof, another area for careful consideration is the warranty zone. Roof replacement warranties only cover materials, so the skill and training of your contractor can have an adverse effect that won't be revealed until it's way too late. A so-so installation can cut a 20-year roof down to 10 years of service, sinking the return on your coverage accordingly. Beware of warranty coverage limits and loopholes when it comes to repairing you roof, and resist the temptation to select roofing material based on a possibly empty marketing claim.
You and your home deserve the best roofing solution that money can buy, and any cash-saving shortcuts will come back to haunt you with the arrival of the first big storm. By taking these steps before repairing your roof, you can ensure that your roof repair will be safe, efficient and long-lasting.