According to the New York Times, a recent survey found that spending money on services that save you time is a lot more valuable — happiness-wise — than spending it on material goods. If those results are to be believed, then anything that saves you time is a good investment, which is where this list comes in. These "all-in-one-weekend" easy home improvement projects are so easy on your schedule, you can fit them in after your Saturday morning coffee and still have enough time for a leisurely dinner Sunday. That means more couch time, more outdoor hiking-in-the-woods time, more weekend-drive-in-the-country time — in other words, more time living your life. Time's a-wastin' though, so without further ado, here are our recommendations for the top weekend DIY projects.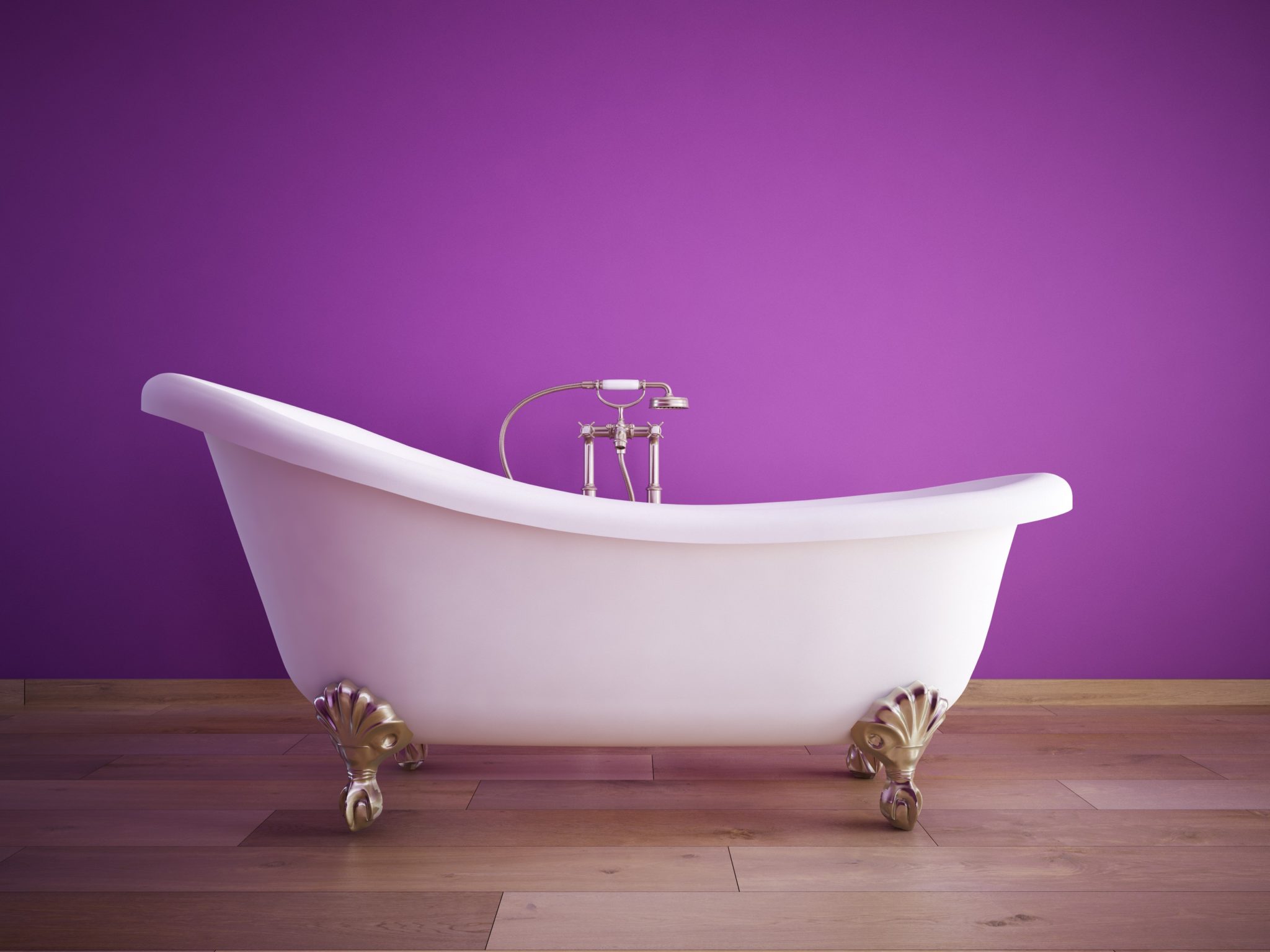 Paint Your Tub or Tub Surround
We owe a lot to our tubs — good hygiene, for one — so there's no reason you shouldn't give yours a little TLC. The problem is most tubs get so grungy overtime that no amount of scrubbing will make them shine. But replacing a tub is expensive, grueling work that usually requires a visit from the plumber — or at least some time pouring over a selection of how-to videos. That's why we love this project so much—it's like getting a new tub at a fraction of the cost and takes a lot less plumbing know-how. Tile and tub refinishing kits contain everything you need to repaint ceramic, porcelain and fiberglass, steel, or acrylic tubs and surrounds. And this gives you a chance to refresh your bathroom's look — we particularly love the idea of painting just the outside of the tub in a corresponding accent color for a luxury look that just takes a few hours to complete. You can finish it one hour and take a long, luxurious soak the next. Tell me that isn't a good use of your time!
Build Your Own Farmhouse Table
Eat your heart out, Restoration Hardware! Farmhouse chic has been in high style for several years now, but it was only recently that trend really hit its groove. This rustic table-and-bench combo only takes a couple of 2x4s and 2x8s and is a pretty simple project for anyone who's ever held a drill before. When you get it finished, you can celebrate with an elaborate meal on your newly-minted table. Nothing like eating off something you built with your own hands!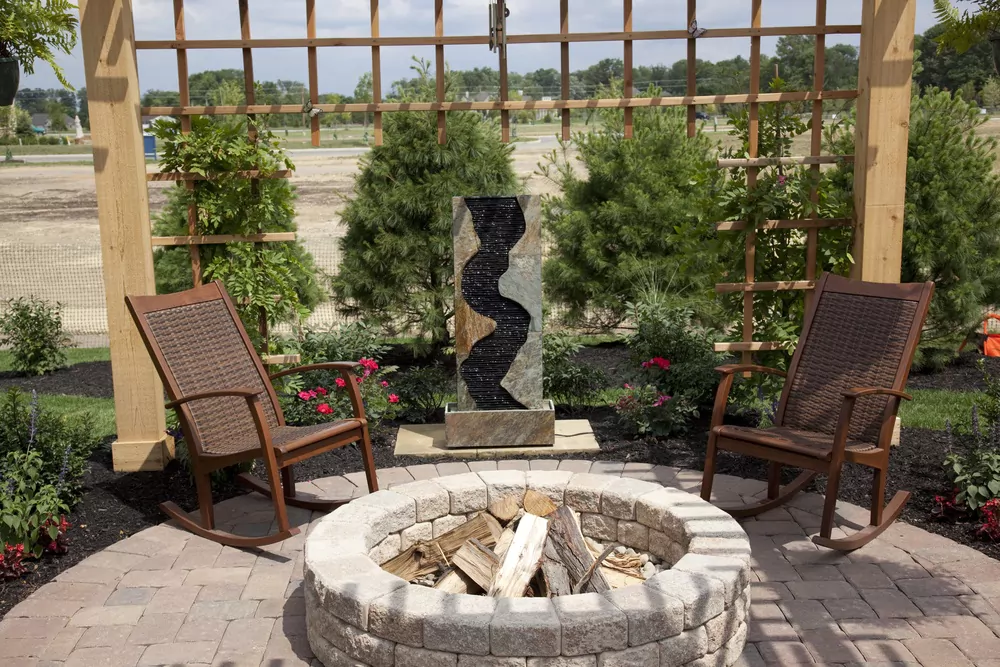 DIY an Outdoor Fire Pit
Now that the summer is (finally!) drawing to a close, it's prime firepit season. Stylish and rustic all rolled into one, backyard firepits are the stuff autumn memories are made of. And luckily, they're not too hard to build yourself, either. This project plan uses sand and pavers for a super-simple construction. For a more permanent pit, you can install a concrete base and add mortar between the pavers for a super sturdy backyard fixture. Tell your neighbors to bring the marshmallows because it's s'mores season over at your house!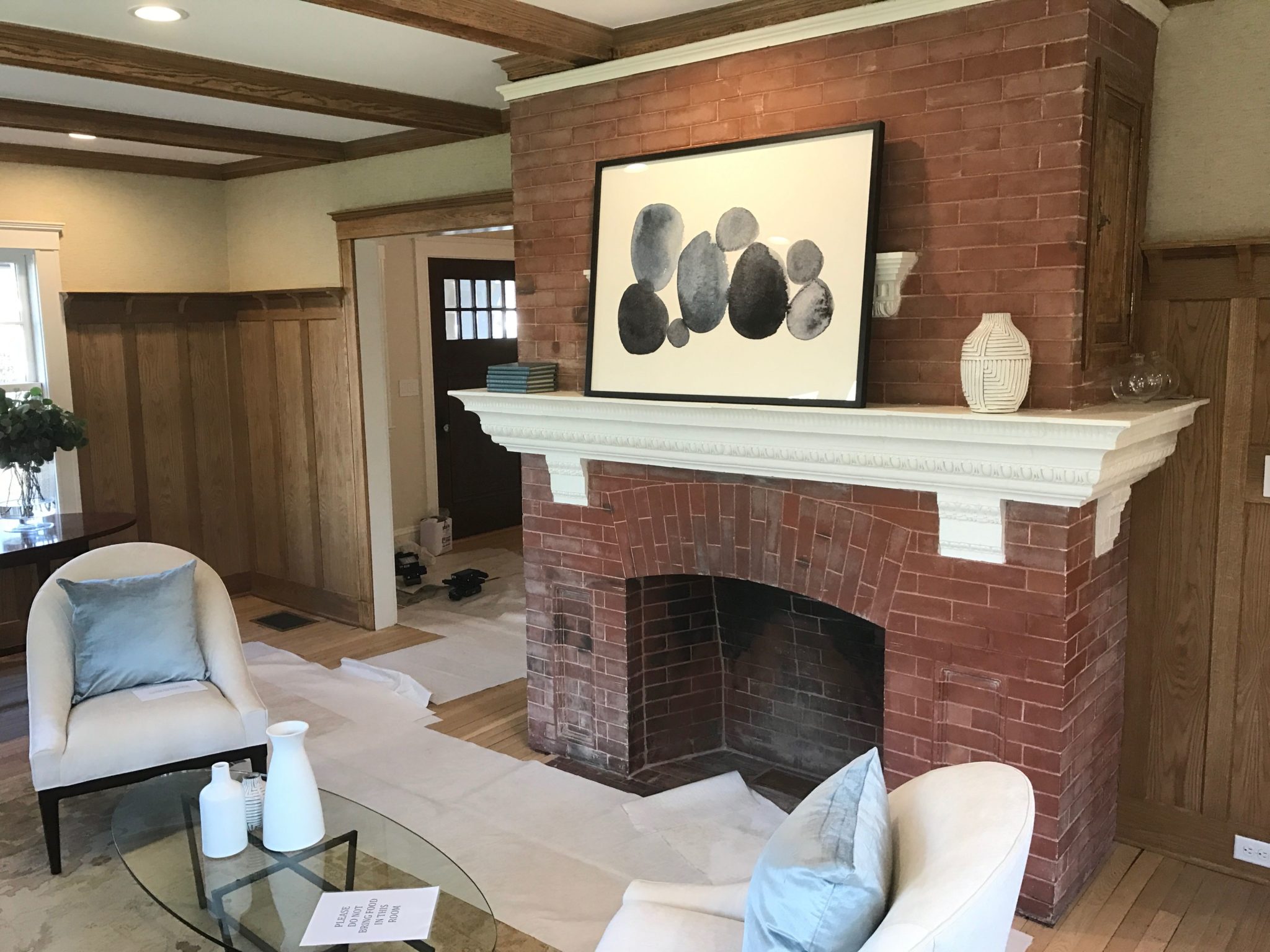 Remodel Your Fireplace
Whether or not you've used your fireplace much lately, chances are it could use a little updating. As the focal point of the living room or den, fireplaces deserve our utmost attention, especially when it comes to decor. However, revamping a fireplace doesn't have to mean springing for an expensive replacement. Topping with crown molding, refinishing with peel-and-stick stone facade, or even something as simple as repainting, are all ways to breath fresh life into an old hearth. We particularly like the idea of carrying a stone facade up to the top of the ceiling. With a modern finish, like stacked limestone or textured stone tiles, today's fireplace decor is anything but old-timey.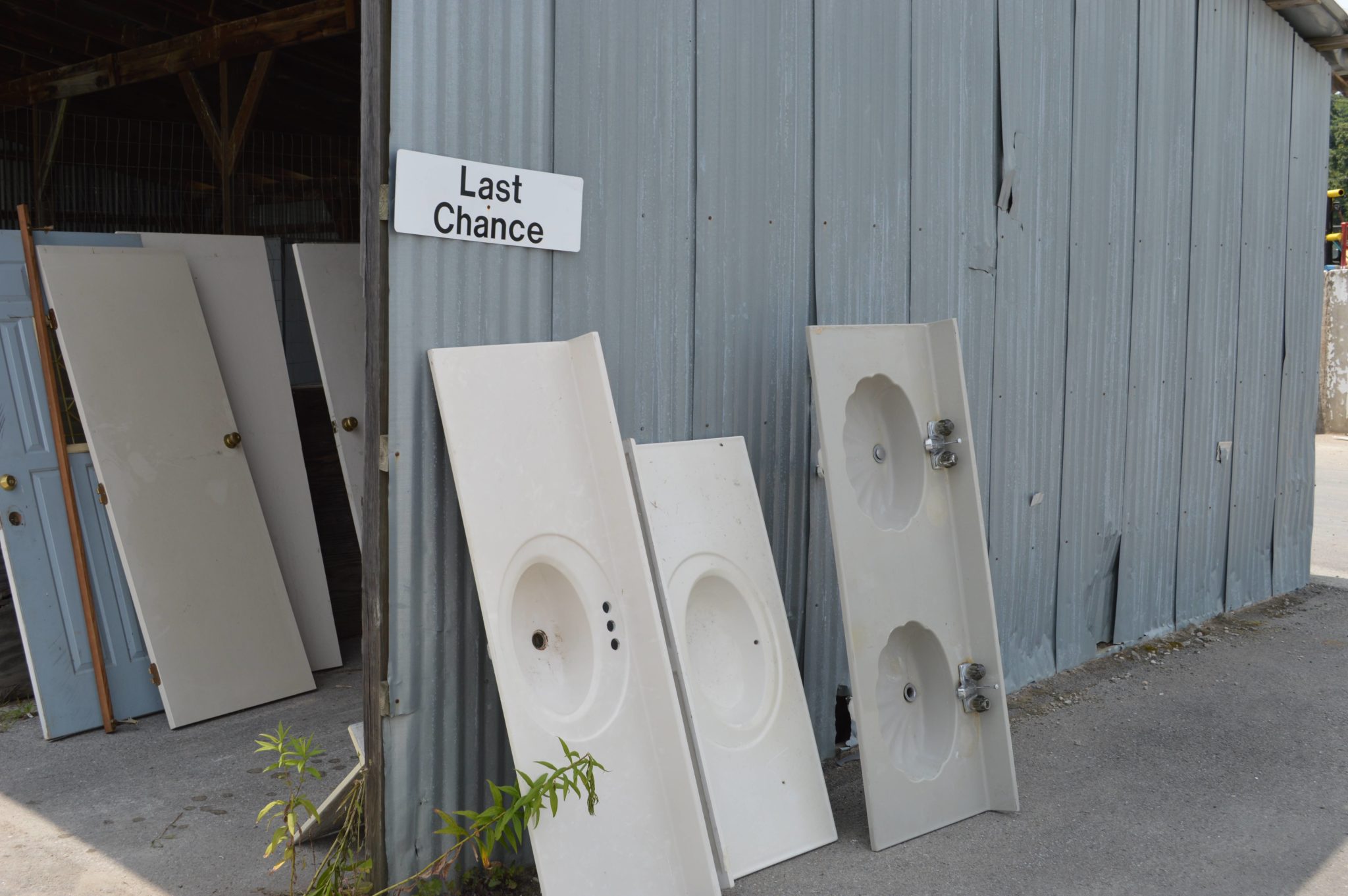 Upcycle Your Way into a New Bathroom Vanity
A spa-level bathroom vanity is no mere dream. It can be had by anyone with an extra bureau or chest of drawers and a few hours to spare. After a few adjustments to the top and drawers, you'll be able to fit a drop-in or vessel sink. Top with a marble or cement countertop, or just add a coat of sealant to protect the wood, and you've got yourself a custom antique vanity for a very small time investment. And that should make Monday's pre-work mirror routine a lot more pleasant. If you want to do more than just upgrade your vanity there are always tons of bathroom remodel ideas and inspirations to pull from. You can't ask for much more out of a weekend than that!