An outdoor fire pit can be a great addition to a backyard living space, adding warmth and enriching a home-like environment in the outdoors. To help you get started, here are a few things to consider before adding an outdoor fire pit to your space.
First, before installing a fire pit at your home, it is important to check with local building codes and fire departments, to ensure a safe and appropriately permitted structure. There's nothing worst than finishing a project only to have the local code enforcer knock on your door with a summons to make you take it all apart!
Mobile or Built-In
Many people opt for a mobile fire pit that can be moved around to various locations so as to enjoy as a backyard continues to adapt. Some of the best backyard fire pits are portable and less expensive than a built-in fire pit, come in a wide variety of designs, and have the added benefit of portability. Built-in fire place features offer a long-term outdoor living space accent that can be built upon for future expansions.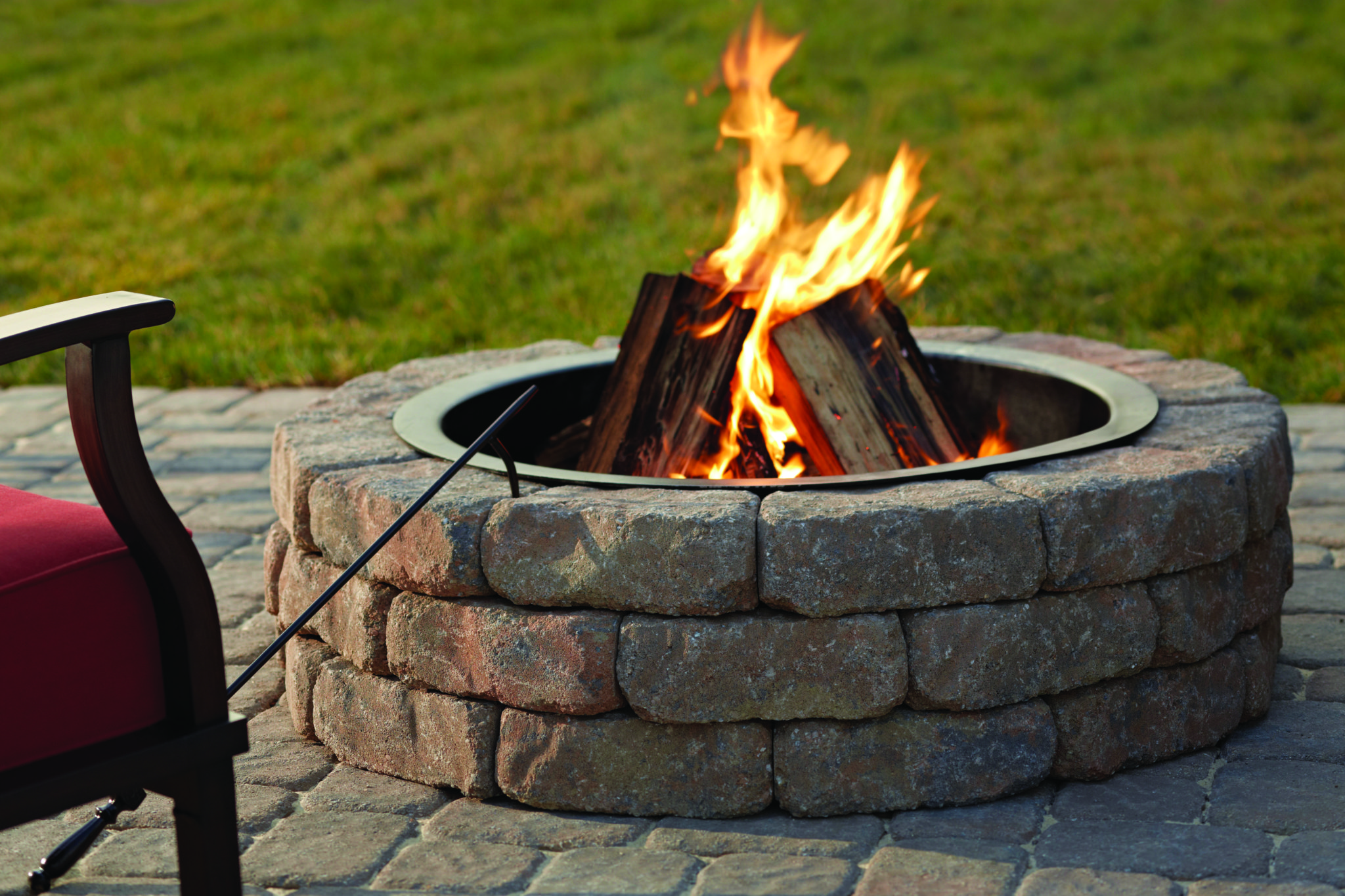 In-Ground or Above-Ground
An in-ground fire pit can be cost-effective, however above-ground pits are more common. One trend is to create a "sunken living room" design for an above-ground fire pit. This offers the added benefit of built-in seating. In addition, the surrounding wall can act either as a wind barrier or a heat reflector, creating a warm and cozy room.
Gas, Wood or Hybrid
Consider all the options when choosing what is best for your backyard's layout. There are a number of benefits to an outdoor gas fire pit. It's easy to start, there's no mess, there's no smoke, and it can be placed closer to the house. For purists, however, burning wood is one of the primal reasons to even have an outdoor fire pit – the scent alone makes for a homey feel.
Many municipalities have strict codes on fire pits, especially wood burning ones. Keep in mind distance from the home when installing a wood burning fire pit in particular.
For the best of both worlds, consider a wood-burning fire pit with a gas starter. One popular trend is to install a gas starter with a switch that can be operated either locally, from inside the house, or with a mobile app. For any of these, a metal screen is always a helpful addition, to reduce sparks.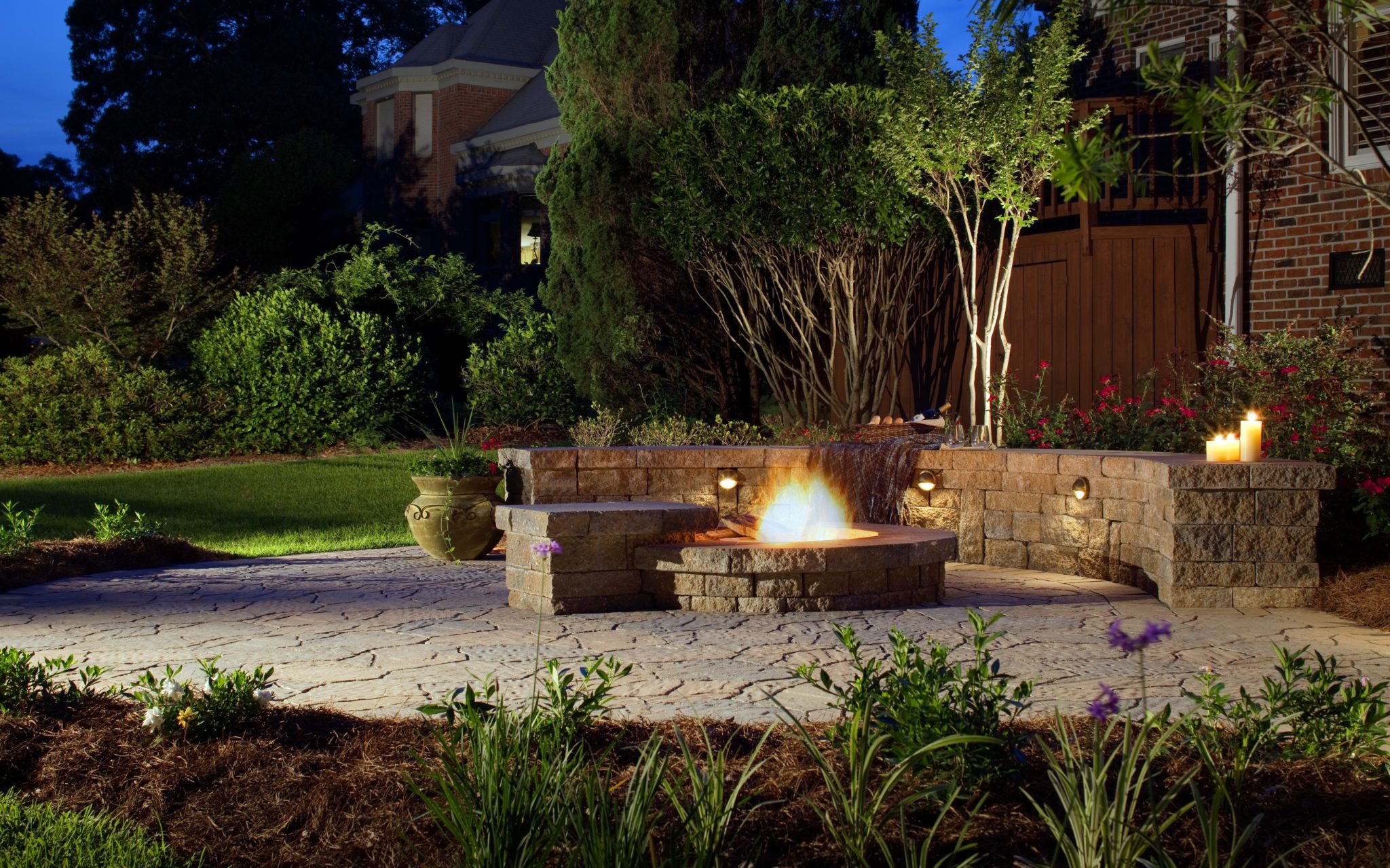 Fire Pit Placement
An above-ground outdoor fire pit becomes a focal point of your outdoor living design, but it's best to place it where it balances with other large design elements. Before putting in a permanent fire pit, check for wind patterns that may cause potential smoke issues. Also, remember to leave ample room for seating around the pit. It is not just a focal point, a fire pit can be a gathering place in an outdoor space.
Materials and Shape
Brick, natural stone and concrete blocks are all options, but which is best for your home? The most popular options for above-ground fire places are brick, natural stone and concrete blocks, such as Belgard retaining wall products.
Although design options are endless, most fire pits are either round or square. In addition to adding a finished look, a steel liner keeps excessive amounts of heat from absorbing into the surrounding stone. By reflecting the heat up and out, it adds to the life of the stone and creates a safer environment. It also increases the feeling of warmth for those around the fire.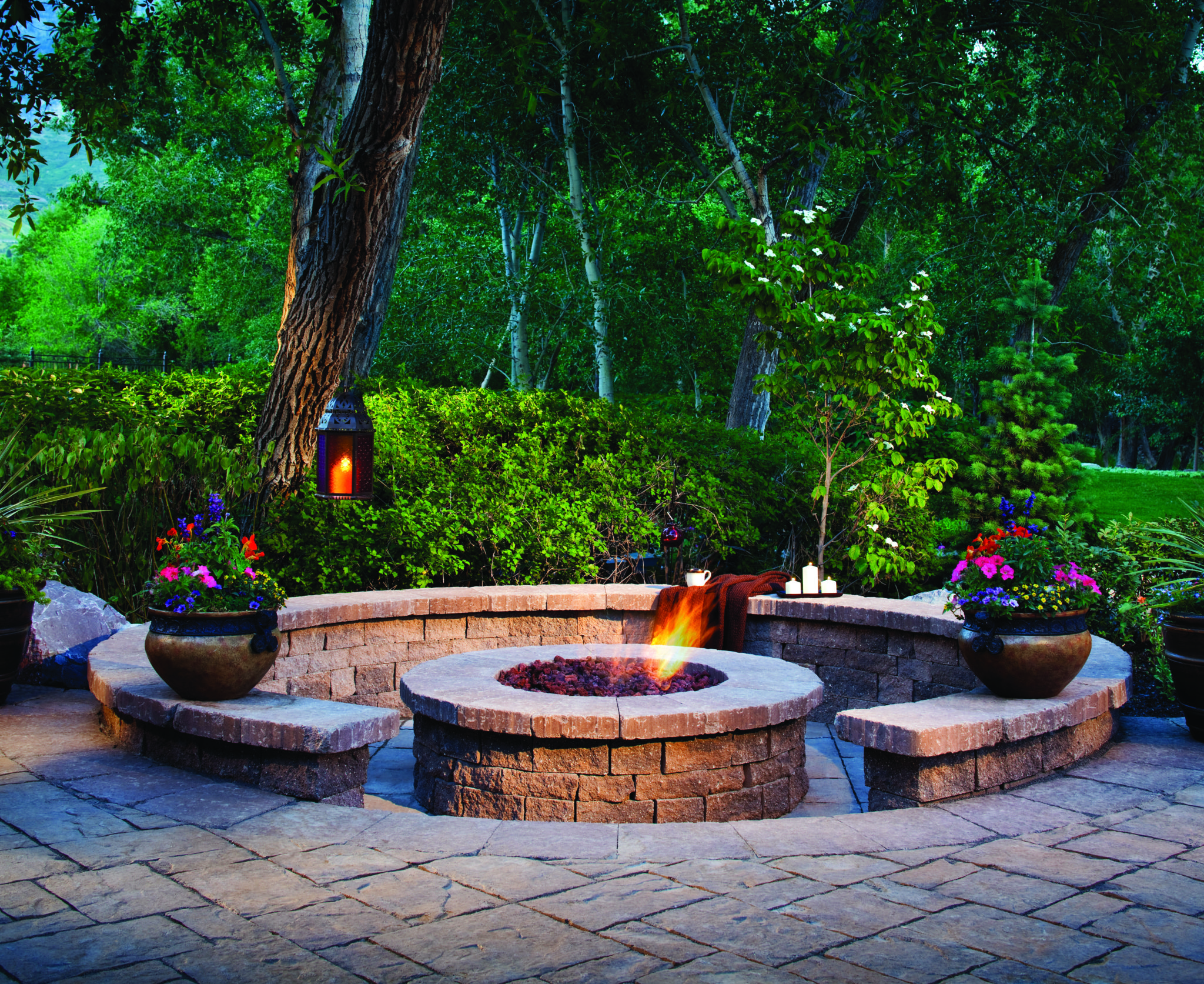 Seating Options
Built-in seating is an ideal investment ROI. How do you know how far away it should be from the fire source? Built-in seating makes an excellent addition to a fire pit design. If using seat walls, consider leaving one or two sides open. This will allow for the option of furniture placement, which softens the look and adds interest to the design. To add comfort and color to seat walls, use a variety of throws and outdoor pillows.