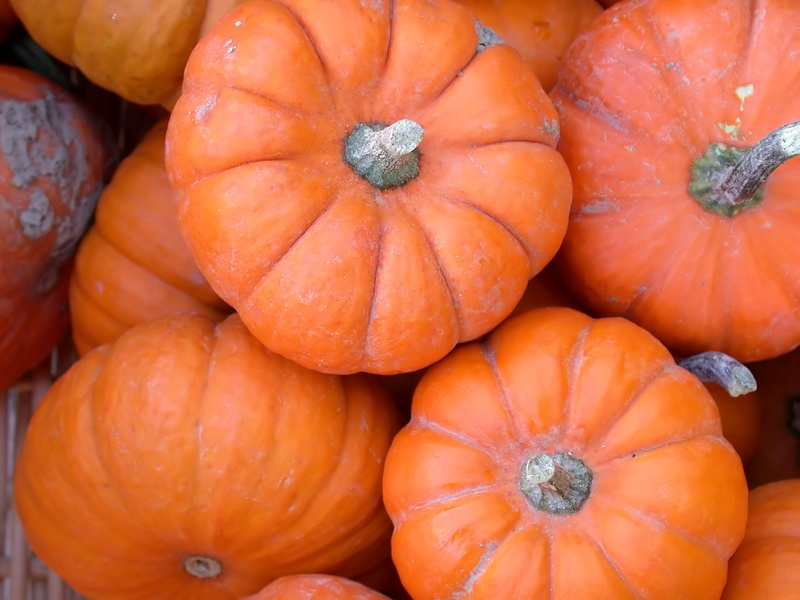 Autumn is the official start of the holiday decorating season—the beginning of that make-everything-festive moment. Now's the time to add a little warmth to your home, and the best way to make the decorative impact last through November is to think "Falloween." Create displays and deck the halls with fall colors and an eclectic mix of textures and shapes, and you'll still have something beautiful to enjoy once the time for black cats and spooky spirits has passed.
Try these easy, festive ideas for a Falloween scheme that will take your home from trick-or-treating through Thanksgiving dinner.
Pumpkin parade: Make the most of the beautiful variety of pumpkin shapes, sizes and colors now available at markets and farm stands. You can find everything from classic Cinderella pumpkins to creamy French Cheese pumpkins, white Luminas, Blue Moons, and multicolored Turban pumpkins. Create a pumpkin patch on your porch, or stack a variety in a large pedestal planter at your front entry.
Natural gatherings: Take an autumn walk in a wooded area and gather pine cones, leaves, seed pods, berries and small fallen branches. At home, you can use your finds to create a simple centerpiece, adorn a wreath or dress a mantelpiece. For an unexpected, curated display, arrange items in a glass hurricane or under a vintage-style glass cloche.
Seasonal sparkle: It's never too early to start decorating with holiday lights, and orange string lights are perfect for this time of year. They're simple yet seasonal and look great on outdoor greenery, clustered along that mantelpiece, and swagged with fall garlands around an entry or banister.