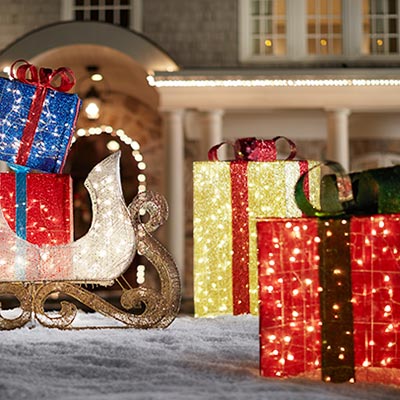 Tom Kraeutler: Making good homes better. Welcome back to The Money Pit Home Improvement Radio Show. I'm Tom Kraeutler.
Leslie Segrete: I'm Leslie Segrete.
Tom Kraeutler: Well, this is the time of year that brings out the festive side in all of us. One of the fun things that we get to do as hosts is go to previews where we get to see products before they're on the store shelves. Got a chance to do that with the folks at the Home Depot a few months ago, and now it's kind of fun because we're seeing all that product on the store shelves. I got to tell you, there's a lot of really beautiful ways to decorate your home for this holiday season both inside and out.
Leslie Segrete: One of my favorite trends that we saw at the launch and what we're seeing every season, and especially this season, is the idea of just celebrating winter itself. You're not committing to any holiday there, and the best way to really just enjoy what winter has to offer is to embrace greenery and lighting. That's really the easiest way to celebrate this time of year. Luckily for all of us, evergreen really is in abundance, in both natural and artificial options. Now artificial wreaths, garlands, and swags every year become more and more foolproof, and they're made even more user friendly by arriving pre-lit.
Tom Kraeutler: Isn't that cool?
Leslie Segrete: Yeah, it really makes things effortless. I think that's the part that makes holiday decorating challenging for a lot of people is the effort that you sometimes have to put into achieve that magazine-ready look. It's so much more easily achievable when the items do arrive pre-lit.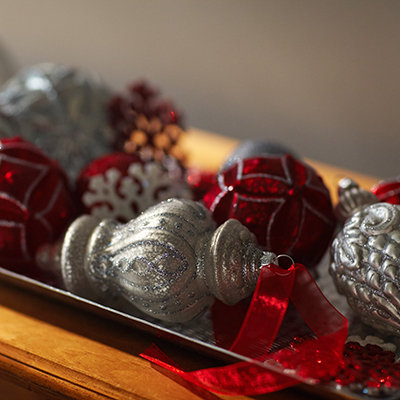 Tom Kraeutler: Now, I love garlands. They really give you that instant feeling of the season. For a neutral evergreen feel, the National Tree Company has a pre-lit Douglas-fir garland that looks every bit the part. It's really stunning. Multiple garlands can be strung together, and really give you the full décor plan. I like to also have maybe a bit of evergreen on the mantle. So many of us have adopted that above the mantle TV look, so we really have easy access to outlets.
If you got hard-to-reach locations that you really want to dress up, not an issue because the battery operated garlands and the swag at the home depot are just stunning. The battery power is just perfect, for say a staircase. Just any place that you really feel needs to be dressed, but you just can't reach the outlet, try the battery-powered. With the LED technology today, it's amazing how long those lights will last. Definitely, you'll probably not even go through a set of batteries for the full season.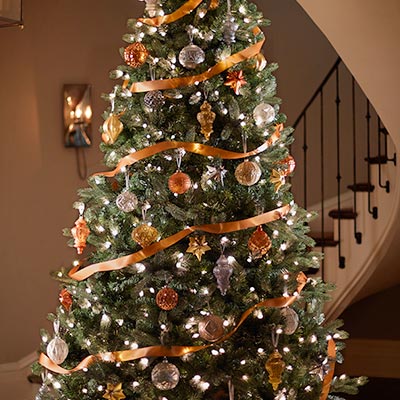 Leslie Segrete: Yeah, we actually saw a Norwood brand fir nine foot garland that's battery operated. The coolest part about having an LED feature is that you got to select dual color, so you could go from a clear light to a color light just with the flip of a switch. Now, I always like to start with a simple, undecorated garland, pre-lit, choose a garland, or a wreath, or a swag that's undecorated. This is going to allow you to modify your décor from season to season. One year you celebrate a winter season just with greenery, lighting, and maybe hints of snow and sparkle. If you add in a woodland friend, you can really set a whimsical tone that's going to make all of your guests so happy. When stored properly, all of your greenery will last season after season.
Tom Kraeutler: Yeah, good point. Next season, maybe you can pick up some colorful ornaments and decorative pics. You can really go with any color palette you choose. I love the mixed metal look. It's so hot right now, mercury, glass, and copper. They make for that antique glisten that's really, really stunning. Lots of options, lots of technology, lots of beautiful ways to decorate your home for the holiday. Check them all out at the Home Depot. This is The Money Pit Home Improvement Radio Show.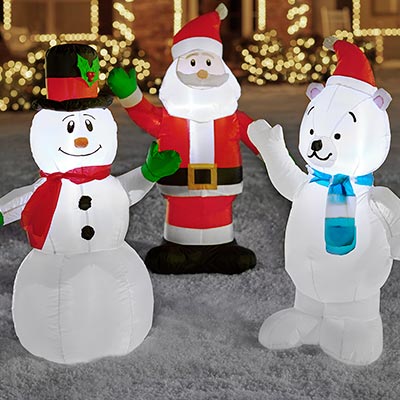 Hey, coming up next time on the program, if you ever needed to buy a new heating or cooling system, you might have found that all the lingo that's used in that industry makes it like impossible to figure out the best way to go. It's like alphabet soup. HVAC, BTUs, you name it. We're going to help sort out what you need to know to make an intelligent choice when you're shopping for your new HVAC system on the next edition of The Money Pit. I'm Tom Kraeutler.
Leslie Segrete: I'm Leslie Segrete.
Tom Kraeutler: Remember you can do it yourself.
Leslie Segrete: But you don't have to do it alone.