For many families, Christmas trees are the beautiful centerpiece of their holiday decor. Whether gathering around the tree to hang lights and ornaments, take a family photo or open presents, it's at the heart of so many traditions and memories.
But while the scent and feel of a real Christmas tree is preferred by some, live trees can be a lot of work! Between the need for watering, the constant vacuuming of dried-out needles and the cost of purchase, the time, trouble and expense of enjoying a live Christmas tree can really add up, year after year.
For these reasons, coupled with advances in better-built and more realistic artificial trees, as well as amazing advances in LED lighting, many folks are taking a fresh new look at artificial Christmas trees and deciding to take the leap.
But with so many styles and options available for artificial Christmas trees, finding the perfect one for your family can be overwhelming! How can you be sure you're making the right choice on a purchase you'll have for a decade?
How to find the best artificial Christmas trees
To make a confident, informed decision when selecting an artificial Christmas tree, consider these 5 tips:
1. Choose the type of artificial Christmas trees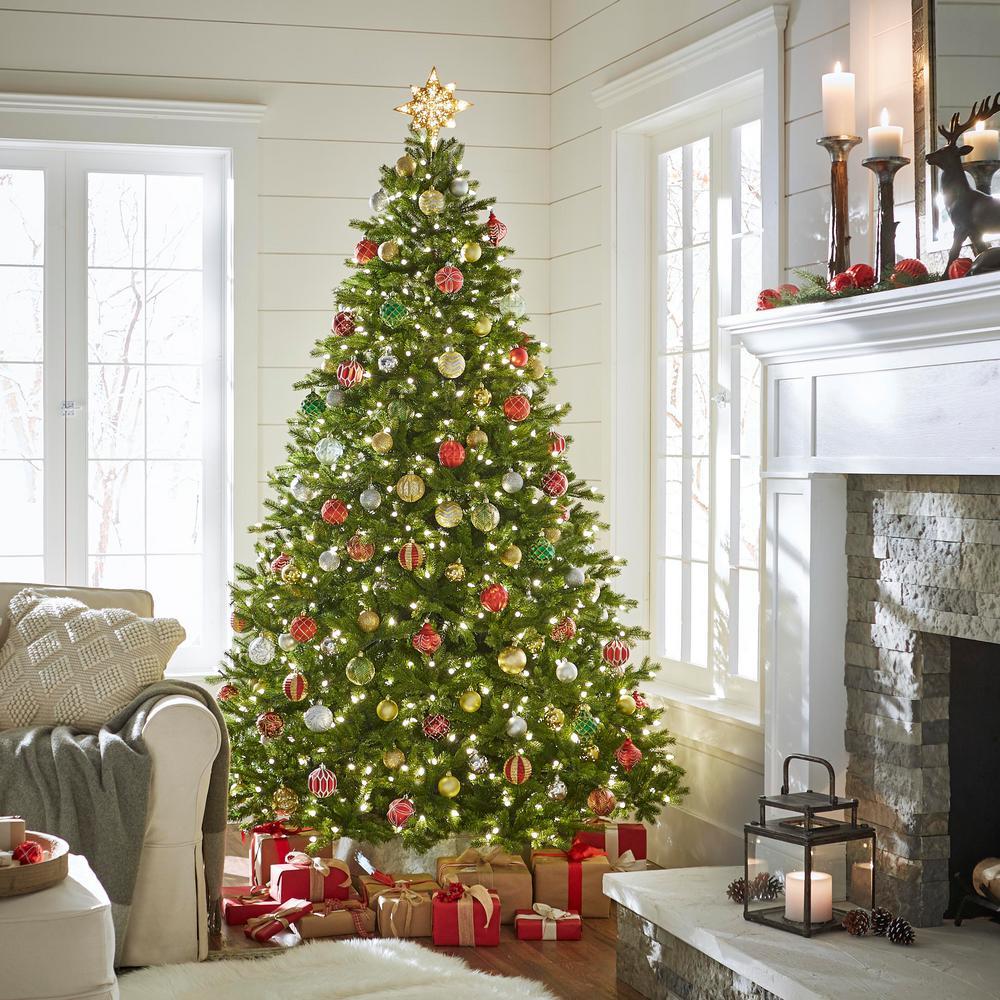 Artificial Christmas trees can look like they've been plucked fresh from the forest, dusted with new snow or even old-school metallic:
Fir: Artificial fir trees have a bushy, full appearance, making them a great choice if you want to go light on the ornaments, since they won't look bare even when sparsely decorated. Artificial fir trees mimic the look of popular live trees in the South and West.
Pine: Artificial pine trees feature a classic needle construction that provides plenty of room for all your favorite ornaments. These artificial trees mimic the look of popular live trees in the South.
Spruce: Artificial spruce trees have a more traditional shape and style that's perfect for lots of ornaments. These artificial trees mimic the look of popular live trees in the Midwest and East Coast.
Flocked: The branches of a flocked artificial tree are treated to look like they've been dusted with snow, creating a winter wonderland effect indoors.
Tinsel/metallic: These trees have a nostalgic, retro-vintage appeal. An old-school color wheel adds to the fun and brings a pop of color to the holidays.
2. Choose the material

for your artificial Christmas tree
Plastics makes it possible here, with technology advances in both molded and manufactured that deliver a durable structure that'll stand up to years of use.
PE: Artificial Christmas trees made of 3-D molded polyethylene are the most realistic looking trees, and are also flame-retardant.
PVC: Trees cut from PVC sheets have a lifelike evergreen look and are a popular and affordable alternative to PE trees.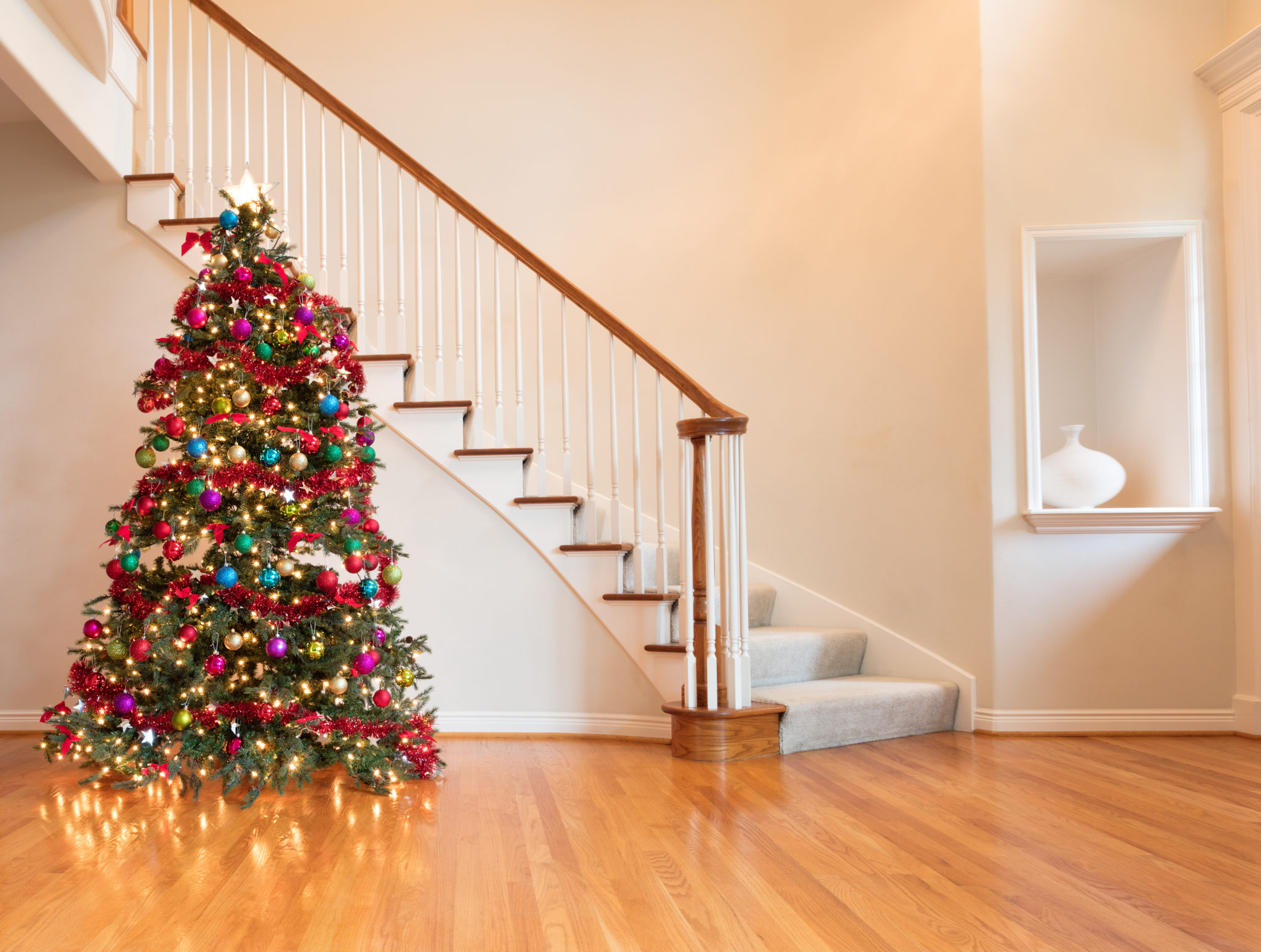 3. Choose the right artificial Christmas tree size
Have you ever picked a real Christmas tree from a roadside stand or tree farm , only to take it home and find it mysteriously grew from the size you imaged it would be? While that problem is easily resolved with the cut of a saw, buying an artificial Christmas tree that doesn't fit isn't so easy to adjust!
Tree Height
The average home has a ceiling height between 8 and 9 feet, but those with ceilings that are over 10 feet, or cathedral or vaulted ceilings, will have room for a more dramatic tree. Be sure to leave at least 6" to 12" between the top of the tree and your ceiling so there's room for your topper.
6' to 6'5" tree: safe for the average home
7' to 7'5" tree: the most popular height-wise
9' to 13' tree: perfect for a great room or a two-story foyer
Tree Width
You'll also want to measure the width of the area where you'll set up your tree to ensure a good fit. Artificial trees generally come in three widths:
Full: Most full trees are 7' to 7'5" tall and 56" to 64" wide
Medium: Most tall trees come in a medium width
Slim: Includes pencil trees; great for small spaces.
4. Choose your tree lighting options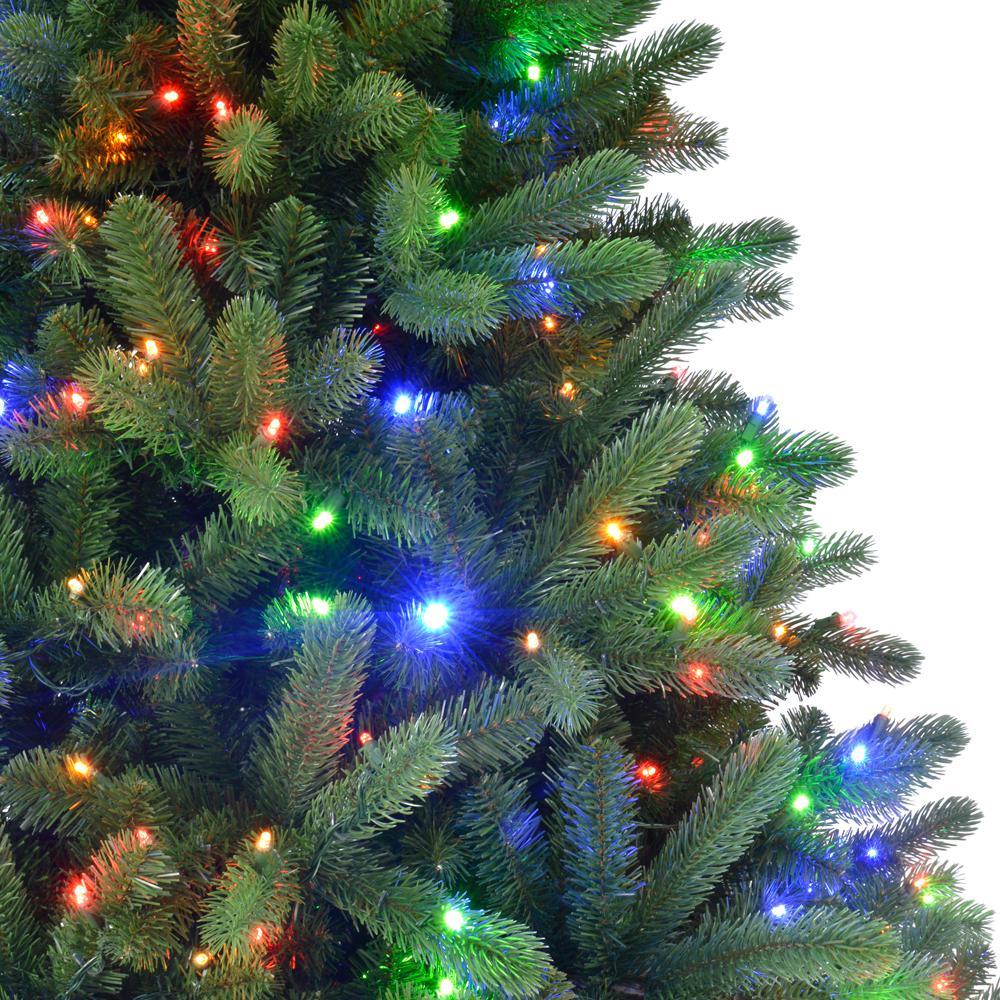 Here's where some of the biggest advances in artificial Christmas trees have happened. Say goodbye to the frustrations of past years where string lights that were perfectly good last Christmas, now seem to only half light or not illuminate at all. With many durable built-in lighting options, backed by solid warranties, you can expect your tree to light beautifully from year to year.
Pre-lit: Pre-lit artificial Christmas trees are great for any home because they remove the need for traditional string lights. These trees come come pre-wired and strung with lights, which cannot be removed and are usually embedded within the artificial branches. This helps avoid tangled cords near your electrical outlet and simplifies the decorating process.
LED: LED lights are cool to the touch and have a longer life than traditional bulbs.
Color-changing: With color-changing lights, you can choose to set your tree on white or multi-color lights.
Multi-function: Color-changing lights with many more options.
Dual function lights: Lights that can alternate between clear and multicolored for a festive look.
Remote controlled lights: This feature enables you to control the tree's features all by a push of a button.
Quickset construction: With this functionality, light plugs are located inside the tree pole and will illuminate automatically as each section of the tree is connected. It comes in three pieces that are easy to assemble, saving you time and minimizing hassle.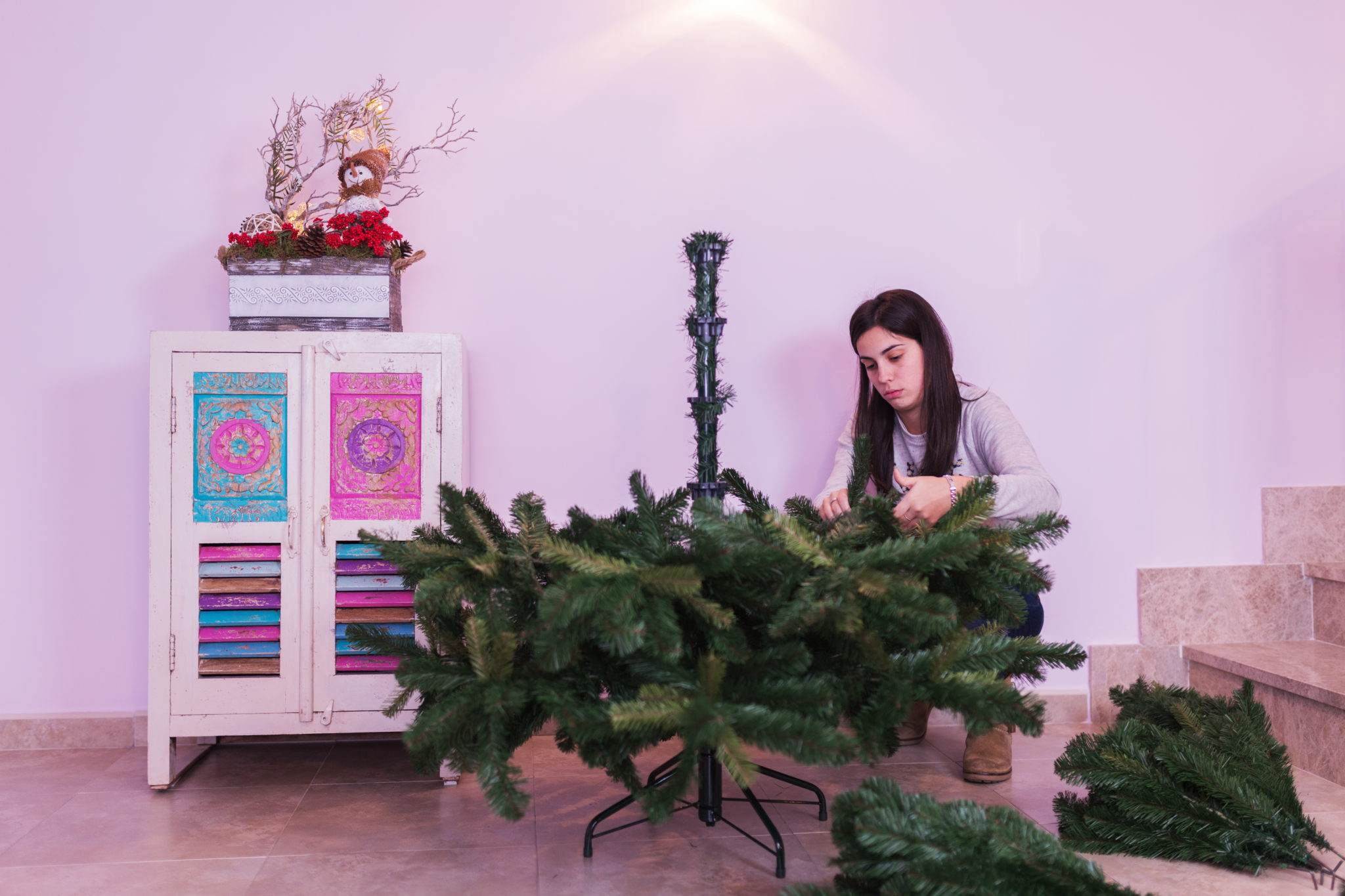 5. Set up your artificial Christmas tree to look its best
When you first pull your artificial tree from the box, it will need reshaping to bring it to life. Here are some tricks to do just that:
Once your tree is set up, ensure that each branch is in its proper place. Starting from the bottom up, fluff it from the inner branch tips, working your way outwards.
Carefully point the outer tips in different directions and fan them out from the center for good volume.
For taller artificial Christmas trees, it is a good idea to remove the top, shape it, and then place it on tree body.
If the tree is not already pre-lit, wrap the light strings starting from the base and work your way to the top. Make sure they spread out evenly throughout.
Whether flocked for a winter wonderland effect or pre-lit for convenience, artificial Christmas trees offer a lot of advantages over traditional trees. Now that you know your options when it comes to type, size, material and lighting features, you'll be able to find the artificial Christmas tree that suits your family's preferences and is perfect for your home.