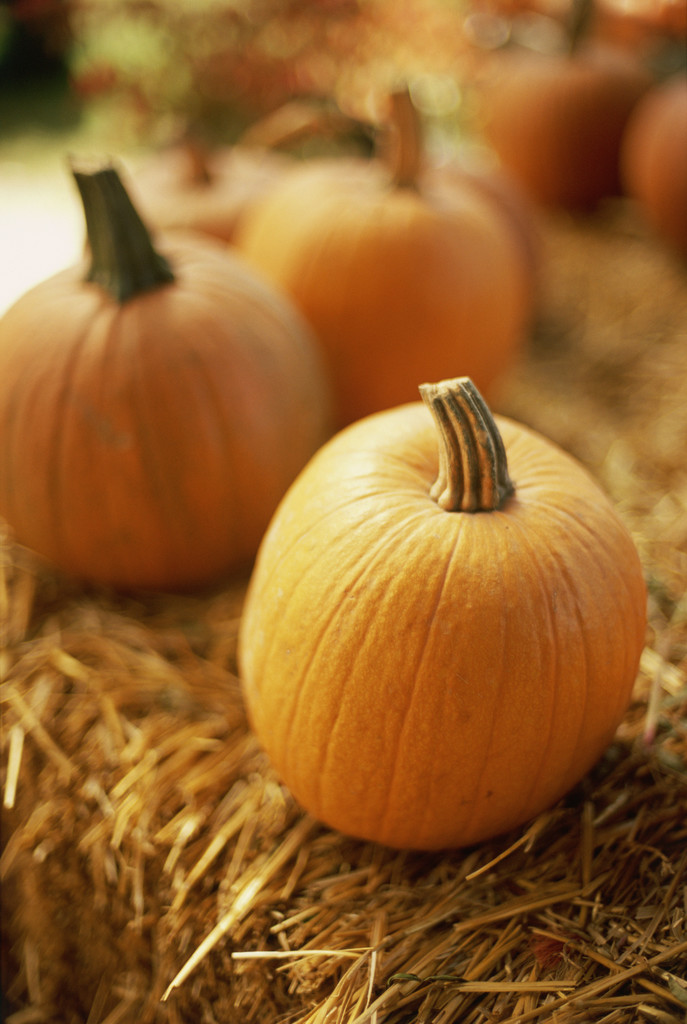 Autumn is truly my favorite time of year. Yes, of course the cooler temperatures and the beautiful foliage make it wonderful, but for me it is the official start of the holiday decorating season. Oh yes, you can cue up the "haul out the holly" music, but now is the beginning of the make-everything-festive moment.
During this time of year I love to dress up the interior of our home with a seasonal display. The foyer entry table gets a spooky house; the mantel becomes a fun collection of assorted pumpkins, leaves, branches, gourds, even crows and owls. A great holiday display should have an eclectic mix of natural elements and Halloween fun. Even the exterior of our home gets a head start on the holiday season.
Stacking pumpkins in a large pedestal planter can add a great surprise to a front entry, so look at a variety of pumpkins when you're picking this season. Cheese pumpkins, Cinderella pumpkins, and Aladdin Mini Turban Pumpkins all have a variety of seasonal colors and come in shapes that stack on top of one another very well. Dressing up the outside of your home is a great way to encourage trick or treaters to come to your home, so make it an inviting and safe display that will delight the neighborhood.
In my opinion, it's never too early to start decorating with holiday lights on any and every surface you can get to. For this time of year I reach for orange string lights. They are simple but seasonal and look fantastic on the greenery around our front entrance. You can even leave them up until Thanksgiving since orange is perfect for the autumn season. After Halloween I simply refer to them as holiday lights. Over our front entry I like to hang a mix of spooky garlands that have a black glittery texture to them and then hang strands of lights with purple and orange spiders dangling from the main strand at a variety of lengths. They are spooky but fun, perfect for the little ones.
To hang the lights and garlands I like to use my Arrow Powershot 5900 Cable Tacker. The tool itself is lightweight, which is great for working in areas where I am reaching up a lot. The Arrow Powershot 5900 uses insulated fasteners that perfectly surround the electrical cord without the possibility of piercing it. The insulated fasteners are also great for the garland because the staple never compresses the garland down so tight that it becomes impossible to take it down and reuse it for the next season. So get creative and make your house a spooktacular treat that kids of all ages will love. Just make sure you have enough candy and treats on hand for all the little ghosts and goblins that ring your doorbell!