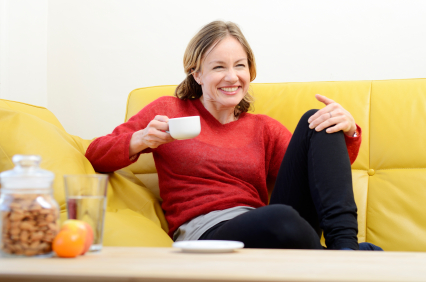 Winter isn't a favorite time of year for many folks—you can get cabin fever and the winter blues. But I've got some ideas on how to brighten your mood and your home.
Don't underestimate the effect color can have on your mood. Psychologists have been studying the effects of color for decades and say there are definitely some hues that can brighten your temperament, and your room. Take red for instance. It's associated with love and desire and can raise the energy of a room. Yellow can add vibrancy. It's considered optimistic. White is actually a sunny color. It can add a clean and peaceful feeling, but be sure to pair it with other colors so it doesn't become sterile.
You don't have to go out and paint your whole house red or yellow to benefit from the colors' energy-boosting abilities. Just add splashes of these colors in things like tiles, throws or pillows and watch your room and your mood brighten.