The bath is among the top targets in home renovations, and for several good reasons. An up-to-date, functional bath adds to home value, provides high return on investment when you sell, and extends the years you can enjoy a home if you're planning to age in place.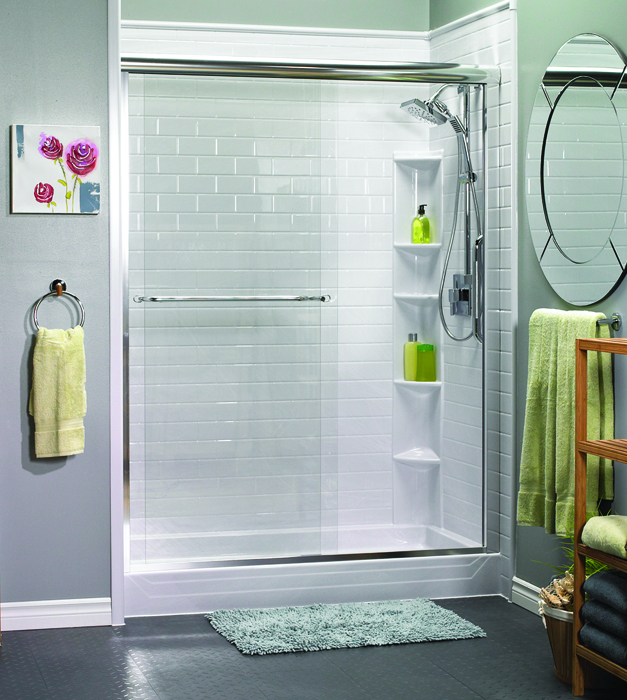 The downsides of tackling a bath remodel often end up delaying the process, however. Complete renovations are often expensive, messy and time-consuming, not to mention inconvenient. Instead, a strategic, partial renovation from BATH FITTER transforms your bath for a fraction of the price, with customized solutions that can be installed in just one day.
Each fixture in BATH FITTER's line of acrylic bathtubs, showers and wall surrounds is created to order, offering a seamless, easy-care upgrade. BATH FITTER handles every aspect of the transformation, from precise measurements of existing fixtures to ensure a perfect fit to expert, one-day installation without disturbance to existing flooring or plumbing. A tub-to-shower conversion is just one option, and ideal if you'd like a bigger shower with easy access for bathing. BATH FITTER simply removes the existing bathtub and replaces it with an attractive, durable extra-large shower, available with safety accessories and wheelchair-accessible design.
No matter which bath renovation solution you choose, every BATH FITTER design comes with a lifetime warranty and is designed with safety and convenience in mind. Learn more about BATH FITTER options, find a location in your area and schedule a free in-home consultation by calling 877-344-1405 or visiting www.bathfitter.com.