Whether you're looking to streamline the look of your bath or change up a fixture for improved convenience, BATH FITTER offers customized bath renovations that are installed in just one day. BATH FITTER's large collection of seamless acrylic bathtubs, showers, wall surrounds and tub-to-shower conversions are created from the very finest materials with safety and longevity in mind.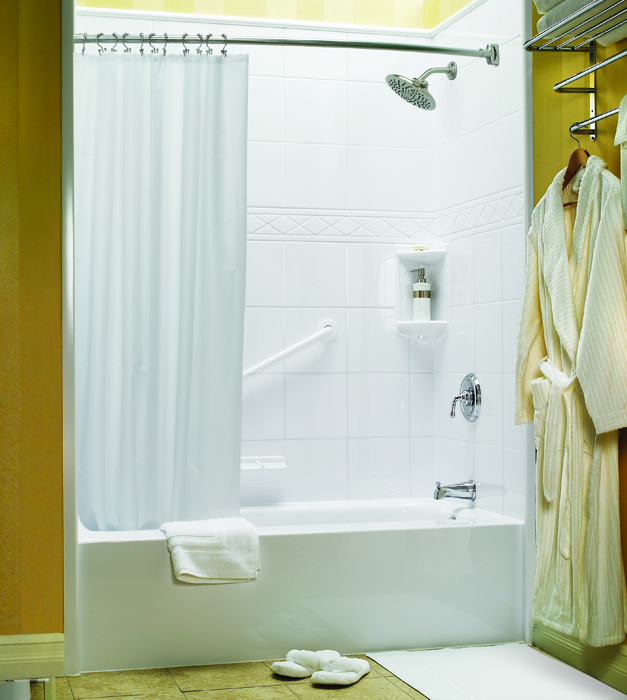 Every BATH FITTER product is made to order and custom manufactured. The bath transformation process begins with precise measurements of your existing bath or shower, taken by a certified BATH FITTER technician to ensure a perfect fit. Your one-piece bath, shower or wall system is then crafted in their state-of-the-art North American facility for easy installation over your existing fixtures. Installation itself is quick and clean, with no mess and no need to disturb existing flooring or plumbing.
Durable, easy-care BATH FITTER custom bath fixtures come with a lifetime warranty and are available in a wide selection of designer styles and colors. Transform a tub to a shower, update a shower or tub with a new liner, or design a new surround with functional accessories. Visit www.bathfitter.com or call 877-344-1405 to find a BATH FITTER location in your area and arrange a free in-home consultation.