If your home is bursting at the seams from a growing family, relatives returning to the nest or too few rooms serving too many uses, check out the bonus space underfoot. Finishing a basement greatly enhances your home's value right along with your family's comfort, especially when it comes to accommodating multiple generations under one roof.
Basements can serve as valuable bonus living areas, whether transformed into full-fledged apartments, home office retreats or entertainment zones. And finishing an otherwise unused basement is a cost-effective way to expand your home's livable square footage, without the environmental impacts that accompany an addition or other new build.
Advantages of finishing your basement
If you've been in your home for a while and have built up equity, it'll likely be easier to finance a remodel with a home equity line of credit than to secure a mortgage to buy a whole new home.
Depending on where you live, a mid-range home addition can cost hundreds of dollars per square foot, while renovating an existing basement space will cost far less.
As you transform your basement into a new living space, you'll also be able to reclaim main-floor areas whose intended uses went by the wayside as your living situation became more crowded. For example, you can move that treadmill out of the bedroom and into your new basement gym.
You'll be turning an underused space into an asset that will not only enhance your current enjoyment of your home but add dollars to the selling price when you finally put it on the market someday down the road.
But is basement finishing truly worth the cost? In most cases, the answer is yes. Remodeling your basement gets you one of the biggest returns on investment at around 70%, which makes refinishing your basement one of the best ways to add value to your home while bringing the benefit of entire extra floor's worth of space to use as family recreational space, home office, or even a very rentable room to offer up on Airbnb. Heck, you might even earn back a good part of the basement remodeling expense in the process!
Options for basement finishing
There are many ways that you can refinish a basement, and most of them do hinge on what you want to use the finished space for. For example, if you want a theater room, you'll need to soundproof the walls as well as waterproof the basement and finish the space, which will add to the cost and to the scope of work.
For general purposes, most people opt for a generic basement finishing system, which gives you a blank slate for which you can decorate or purpose the rooms. However, if you have a purpose in mind to start, you may find it more cost effective to simply finish in the way you desire right from the start, rather than beginning with a generic remodel and then adding finishing costs at the end.
Basic basement remodeling
The basic basement remodel has an average cost of around $55,000 for a 600 square foot room with a bathroom attached, or around $92 a square foot just for the basement remodel itself.
This includes waterproofing the walls and floors, framing the walls and adding either drywall and paint or a basement finishing system, and completing the floors in tile, carpeting, or engineered hardwood. If you choose to include a bathroom in your basement remodel, the cost for this particular area rises to around $125 a square foot due to the need for plumbing and fixtures.
Finishing a basement can be a complicated job, however, and some aspects may be beyond the scope of most do-it-yourselfers. One of the quickest ways to transform the space is with a comprehensive basement finishing solution like the Owens Corning Basement Finish System™. Wall panels with built-in thermal and acoustic insulation are professionally installed around the room, instantly turning a concrete basement into usable space without the months-long disruption and mess of a traditional drywall method. The panels are also mold and mildew resistant, with durable dent- and stain-resistant construction that makes a perfect backdrop for any room design you have in mind.
How to if it's worth finishing your basement
The reason that basement remodeling can be so costly is that there are so many different aspects to consider. Many people don't realize exactly what goes into the finishing process, but there are many things you'll want to keep in mind as you go, including:
Water issues: Basements can be prone to water issues, and these will need to be addressed if you plan on finishing the area. It's common to address basement leakage by installing sump pumps ($550 each), French drains ($1,000 – $1,500 each) or vapor barriers ($50), with an average cost of waterproofing around $5,000 for most basements. However, the great news is that these systems are almost never needed! Most basement water issues including basement dampness, or leaking basements can be fixed with simple and inexpensive exterior improvements to keep water away from the foundation like a properly designed and installed gutter system, as explained in our comprehensive post on how to stop basement leaks.
Square footage: The amount of space you have can impact what you plan on doing there. Take a look at what the usable space is, then measure this separately from the basement as a whole before you make your final decision of what to do with the space.
Foundation: It's common to address foundation concerns at the time of the remodel. If your foundation has cracks or settling, you may need to budget $5,000 to $7,000 for repairs.
Permits and codes: Your basement remodel will likely require a permit. In addition, there are many codes that can impact the area, such as ceiling height. Always look up the associated codes for your area before you begin, and budget for the permit – about $430 – as well.
Framing: To finish the walls, you will need a frame. This will shrink the size of the room by about 8 – 12 inches overall, so you will need to take this into consideration. The costs of framing is around $5,300.
Insulation: Basements tend to be colder than the rest of the home, so it will need to be insulated to keep it warm. Insulating a single room in the basement will cost between $1,200 and $1,800.
Lighting: Basements have little natural light, so you will need to consider the lighting as well. Recessed lighting works well if you have the ceiling space for it, costing around $780 to install.
Heating: Your HVAC probably already extends to the basement, but in some cases it may not. If that's the case, you will need to run new ductwork for around $2,000.
How to save money on basement finishing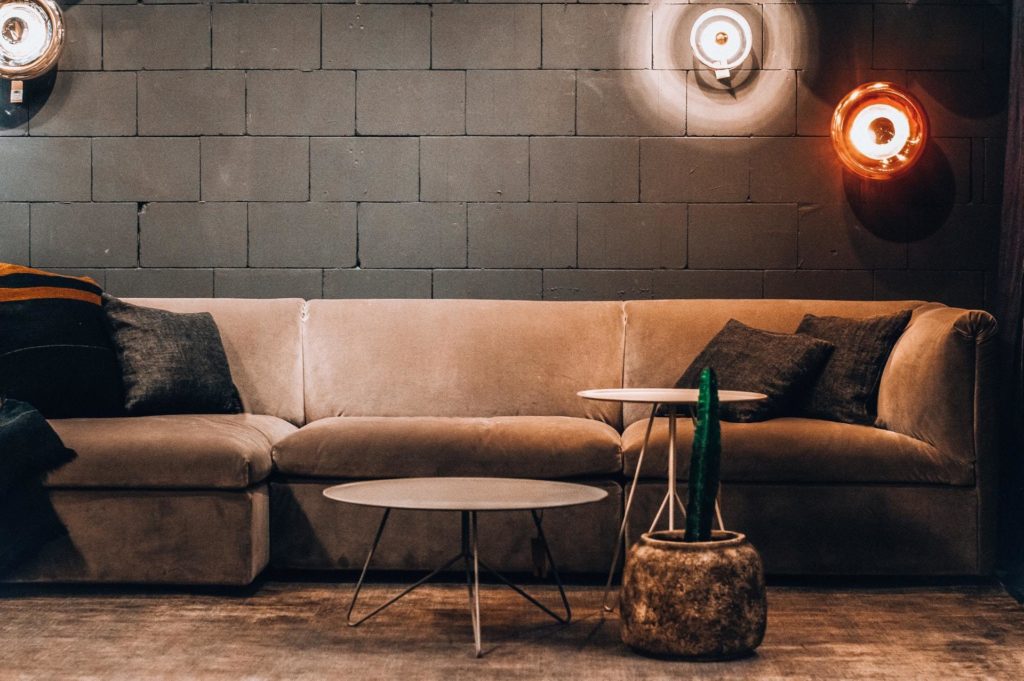 Finishing a basement can be an extremely costly endeavor, especially if you aren't entirely sure how you're going to use the space. Since the most cost-effective way to finish a space is to do it correctly the first time, generic basement remodels tend to cost the most in the end, because by the time you complete the space to meet your needs, you've added onto the already high initial cost.
If you're truly unsure of how best to proceed, try some of these cost-saving strategies to finish your basement without breaking the bank:
Leave the basement ceiling unfinished, and simply paint the ducts and pipes instead. This can also be a good solution if you don't have the height to create a dropped ceiling.
Do a partial remodel, and leave some sections unfinished for storage. Just make sure you waterproof everything to prevent damage, and you can always finish the storage areas later if you like.
Polish the concrete floor to save money on finishing it. Polished concrete floors have a lot of style, and you can soften them with throw rugs. This is a significant saving over porcelain, hardwood, or wall to wall carpeting.
Opt for drywall over basement finishing systems. Yes, you still need to waterproof the basement , but the overall cost is lower and you can customize later for less. And here's an important tip for drywall selection. Typical drywall consists of layers of paper over a plaster core. Paper is mold food – which is why a better option is to use mold resistant drywall .
Use quality materials for the structural sections, like the stairs, and partitions between rooms. They'll last the longest, and will save you money in the long run. Consider using metal studs over wood to further reduce the presence of mold attracting components below grade.
Reasons to finish your basement
If you need extra space, and want to enhance your property's value at the same time, refinishing your basement makes a lot of sense. It's not always the best decision if you plan on selling right away, as finished basements don't get seen as equal space to the rest of the home, but merely as more usable real estate than an unfinished space.
Try to determine your needs before you remodel to get the best results and to save money on unnecessary finishing items. With a little forethought as to how you'll use the space, a finished basement can become a valuable addition to your home.