Finishing your basement is a great way to add function and value to a home, so if you're feeling the need to stretch out a little and are lucky enough to have a basement, head downstairs and start planning your basement remodeling project.
The basement is perhaps the most valuable untapped space in the home, just waiting to become a year-round haven for family activities. When you consider that additions can boost a home's value by more than 30 percent per 1,000 square feet, the gold waiting in an unfinished basement is well worth unearthing.
Sure, there are special considerations involved in finishing a basement, but they aren't as much of a hassle as you may think. With a little knowledge and a wealth of basement-friendly building products now available, it is easy to remodel a basement space.
Drain away basement dampness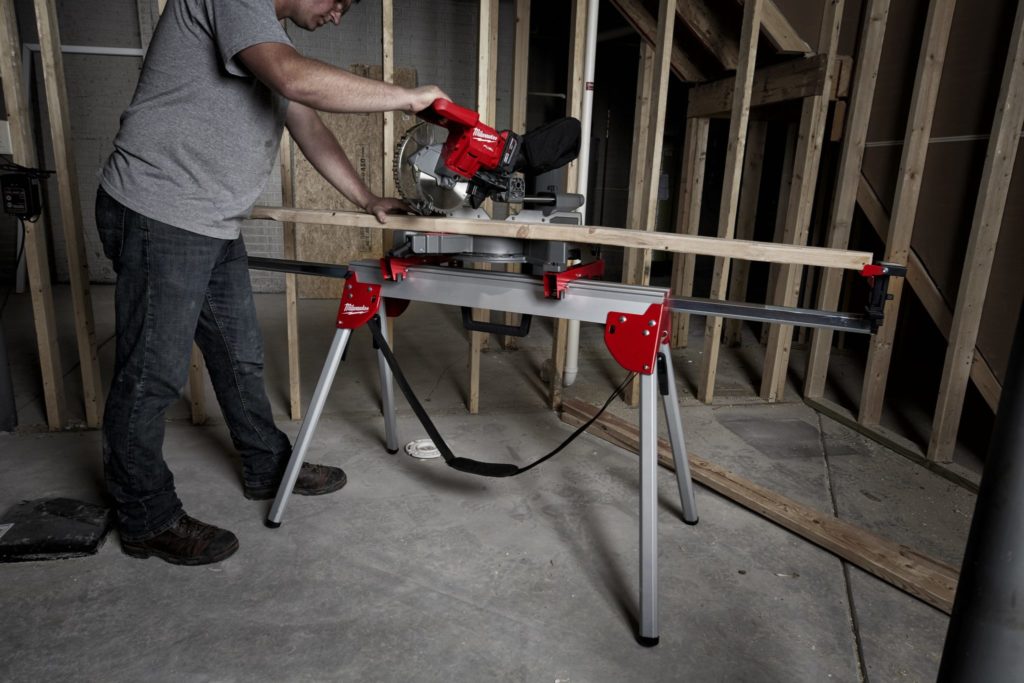 Most folks assume that finishing their basement isn't possible due to basement dampness or leakage issues. That could not be further from the truth! Any moisture problems inside can almost always be solved by going outside, assessing your home's drainage patterns and correcting any kinks in the system that may be sending water toward your basement.
It all starts on your roof, really–the main collection point for water during any rainstorm, big or small. A functional, well-maintained continuous gutter system can carry things in the right direction, especially if it has at least one downspout for every 600 to 800 square feet of roof surface. Downspouts should extend to discharge at least four to six feet from your home's foundation. Gutters must also be kept clean and clear of the debris that dams up water's flow, sending it right where you don't want it: up against your foundation, and into your basement.
Next to gutter problems, the angle of the soil around a foundation's perimeter is the second major cause of wet basement woes. This soil should slope away from the house on a downward angle of six inches over the first four feet from the foundation wall. Thereafter, it can be graded more gradually, but should never allow water to flow back toward the house to collect against outer walls. Also beware of other detriments to good drainage: brick or wood planters placed too closely to a home's foundation can hold water against the building, as can heavily overgrown bushes and trees. Plus, heavy amounts of topsoil can also hold water against a foundation. If you need to improve your grade, do it with clean fill dirt and add just a small layer of topsoil over that to support grass.
Form meets function
Transforming your unused basement into a livable, enjoyable finished basement space is an exciting prospect, but when finishing your basement, don't dig in so far that you undermine the utilities and other systems it houses. Mechanical equipment such as the furnace, water heater, fuel oil tank and well pump can be partially/cleverly hidden for aesthetics, but sealing them away completely can prevent easy access for maintenance, affect their ability to run properly, and even lead to life-threatening carbon monoxide issues. To make sure these vital organs of the home are safe and operable after the redo, the wise move is to consult with a heating specialist before remodeling begins.
Besides the safety and function of your mechanical systems, remember that there will come a day when these key components need to be replaced. You'll need clear and generously sized access via stairways and doorways to take out the old and bring in the new (same goes for furniture replacements and equipment ranging from electronics to fitness machines). Design your new basement floor plan with this factor in mind.
Also consider that posts or lally columns are a part of the basement finishing landscape. They may not be your favorite elements to design around, but they are holding up your house and can't be removed. There are, however, attractive column covers made of wood or other materials that can mask the industrial steel look with something more pleasant that can be used for your basement finishing project. Exposed air ducts and plumbing pipes are a little easier to work with: some may be relocated inside or alongside walls, and today's wide array of suspended ceiling products can conceal them to stylish effect.
As you get more comfortable with the idea of living in your basement, you'll also have to consider how you'll get out of it in an emergency. In addition to the obvious stairway entry from the house above, a room that's completely below ground requires a secondary exit, especially if the basement is used as a bedroom. Typically small basement windows can be replaced with bigger ones incorporating larger window wells. These have the additional benefits of reflecting more natural light into the room, as well as adding space for small plantings to enhance an otherwise limited view. And if you're fortunate enough to have a house situated on sloping property, it may also be possible to excavate and install a walk-out entrance to your basement.
Design for living
With your basement dry, warm and safe, you're now free to transform it into any kind of living space you like. Whether play room or guest room, workshop or wine cellar, there are plenty of finish materials that can help you achieve the desired effect.
Basement flooring is the starting point, and there are plenty of great options underfoot. Engineered hardwood is one of the more recent additions, and is designed to withstand moisture as it floats over a plastic-sheeting vapor barrier. Laminate is another great option for basements: it's durable, cost-efficient and literally a snap to install, thanks to many tongue-in-groove solutions that don't require gluing or nailing.
Vinyl tile and sheet, ceramic tile, and linoleum are also on the basement finishing flooring roster, but one material is most definitely not: carpeting. Installed below grade, it's basically a big fuzzy petri dish that will attract and trap any moisture and all the microorganisms that follow. If you must have some plush, stick to area rugs that can be easily cleaned and dried to maintain health and safety.
Lighting is literally a pivotal element in creating a finished lower level that feels as airy and welcoming as any other place in your home. A combination of natural lighting from sparsely dressed windows and well-placed artificial lighting fixtures is the optimum way to accomplish this. When it comes to the latter, avoid fluorescents and instead go for incandescents in a mix of indirect up-lighting to give a low-ceiling space an expansive feel, recessed ceiling fixtures for task and overall illumination, and strategically placed floor and table lamps. Go a step further with light-shedding structural features, such as half-height interior walls and dividing walls containing windows, and hang mirrors to amplify and reflect light as well as extend the illusion of space.
Another important consideration is the material you use to build basement walls and ceilings. The wrong wall and ceiling materials can lead to serious mold issues. Typical drywall is paper-faced and will feed mold. Instead, use drywall that is specifically manufactured to be mold-resistant. If you use mold-resistant drywall that does not contain paper, you'll be removing the conditions that enable mold growth.
Finally, let's talk color for your basement finishing project. Color helps define the basement remodel and brightens up this subterranean space. So put some careful thought into the colors you apply to the walls, highlight through furnishings and accessories, and even roll out with area rugs. They'll make all the difference when it comes to how you feel about your new space and how often you and your family put it to use after the basement remodel.