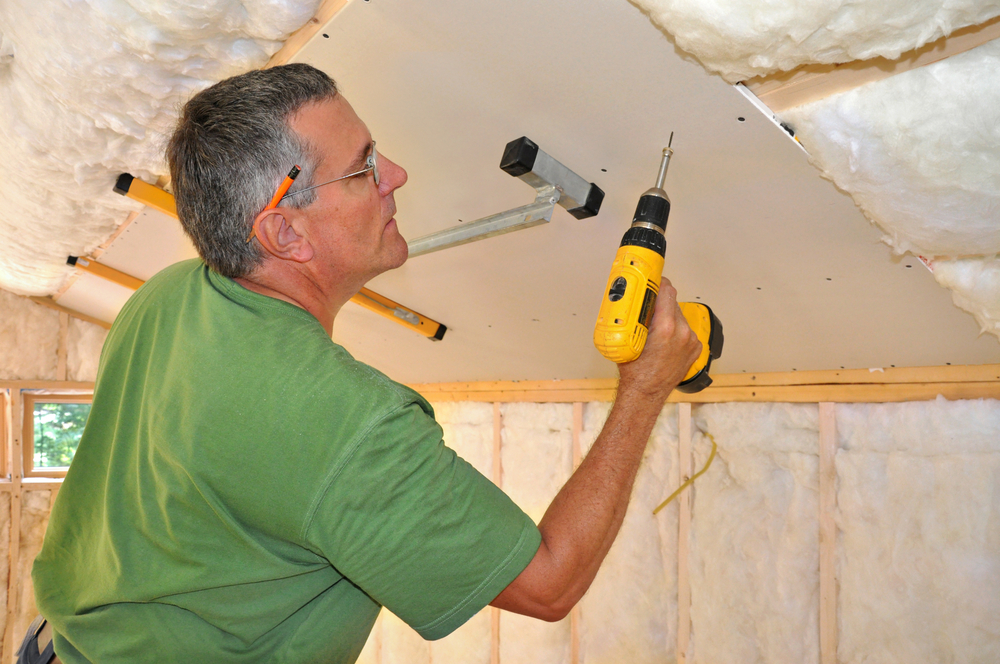 Tom Kraeutler: Hey it's Tom Kraeutler on the floor of the 2016 Remodeling Show. You know one of the most common questions I get from listeners as well as people I just meet on the street is, how do I find a good contractor. It seems to be an age old problem. There are lots of great contractors out there but there's also a sprinkling of bad ones and I'll tell you, if you get a bad one, it can really, really ruin your project.
Once company that's been trying to help consumers find great contractors for many years now is Angie's List. Angie's List used to have a paid membership where you would pay to be able to get on their site and review contractors for a wide variety of services. They've had a big change now. They've removed that pay wall and the results have been more and more people now have access and they're able to really sort through the reviews of thousands of contractors that might work in their particular area to find the one that's perfect for them.

To learn more about this I'm going to talk with Ed Sherman. Ed Sherman is with the marketing department at Angie's List. This must have been a tough decision for you guys.
Ed Sherman: You know it's a decision that we had to really think about. We've had twenty plus years of one model, but it's something that we realized that consumers really wanted and we are out to please the consumers. If this is something that they want, it's something that we had to figure out how to deliver. When you change a business model, we certainly step back and we hope that it was going to work, and low and behold, in the first month of us launching this new model, we had about 700,000 new consumers join Angie's List. It's been great for us.
Tom Kraeutler: Tell me about Angie's List for those that are not familiar with it. How does the system work?
Ed Sherman: Sure, Angie's List is essentially a database. Anytime someone needs work to be done around their home, they can go forward and they can sign up for the service. It's now as you mentioned free. They can look at a review or many reviews for businesses for work that they need done. Let's say that they need a carpenter. They can go. They can check a category of carpentry. They can see what their neighbors in their community have rated these businesses, whether good or bad and we help them to find the businesses that are consistently doing a positive job time and time again.
Tom Kraeutler: If you're a consumer that always thinks, there's got to be an angle behind this, are these contractors paying to get on this site?
Ed Sherman: Angie's List does not allow a business to pay to be put on it. We've never done it and we don't have it now. A business has to earn their way on to Angie's List. The way that they do this is they have to get positive grades in order to be displayed. After doing work for their customers, the more grades they get, the ones that have the A and B ratings are the ones that consumers will be gravitated towards.
Tom Kraeutler: This kind of helps the cream rise to the top. If you're a good contractor, you have nothing to hide, you're doing good work, you're charging a fair price and you're really serving your consumer, those grades are going to follow and you'll get more business as a result.
Ed Sherman: That's correct. Of course, it works the opposite way. When a business is not doing a positive job and people are going to know about that. It's going to help consumers to make the right decision to steer clear of them.
Tom Kraeutler: Now, the consumers also have the option to upgrade their membership and this would be a paid opportunity, but you provide some sort of a guarantee on the contractor's work if you do that. Explain that process.
Ed Sherman: Sure. As you mentioned before, to have access to the database and to be able to give reviews, see reviews, that's completely free. We're in the process of developing different tier levels, a silver membership and a gold membership. Those come with different benefits, such as a if a person has a problem with a business and they can't resolve it, we will have a guarantee where we'll step in and make it right. If we can't, we'll actually guarantee the project, backing them up. It's almost like an insurance.
Tom Kraeutler: That's great because I'm pretty sure insurance doesn't exist for this exact situation. It's nice to have Angie's List overseeing this and backing it up both with reviews and financially if anything should go wrong. What's next for Angie's List?
Ed Sherman: Well, we continue to look at how to make the process for our consumer to get involved with a business easier. We're continuing to develop products where people can go and contact a business whether through a mobile device, or through a text so they don't have to do the old fashioned method of picking up the phone and calling a business.
Tom Kraeutler: Fantastic. Ed Sherman from Angie's List. Thank you so much for stopping by the Money Pit.
Ed Sherman: Tom Kraeutler thank you very much for having me.
Tom Kraeutler: If you'd like to learn more, go to Angie's List website. It's simply just that, angieslist.com.