The home improvement season is now upon us, a time when many try to find good contractors to take on their projects, but at the same time ushering in the next installment in the ongoing soap opera that homeowners might refer to as Contractors of Our Lives. Few business relationships evoke such intense emotions as the homeowner-contractor bond.
Kimberly-Clark Professional DIY Business has examined this tempestuous relationship, and in the process discovered some strange behaviors:
Contractors taking naps in the home
Contractors who asked homeowners on a date
Homeowners who wouldn't hire a contractor because of germophobia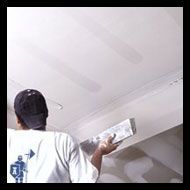 Overall, the survey revealed a broad range of opinions. While many respondents were highly satisfied with their contractors, others complained about jobs taking too long to complete or coming in over budget.
Among the key findings:
The top concern when it comes to the mess created by home improvement contractors was dust that gets in the air and settles all over the place. That may explain why 27 percent of respondents to another question said they wished contractors would do a few simple things to protect their homes, such as wearing shoe mitts, putting down drop cloths or containing the work area with plastic.
Sixty four percent of respondents said most contractors were professional and got the job done properly and on time. Only 20 percent described them as unreliable, often late and rarely able to finish the job on schedule.
The cost of the work was the biggest impediment to hiring a contractor, with 41 percent of respondents citing this as the most likely reason for not hiring a contractor.
Green considerations do not seem to play a major role in the decision to hire a contractor. In fact, 39 percent of respondents said they don't think about environmental concerns at all when hiring a contractor. Of the environmental factors that might influence contractor choice:
Eighteen percent of respondents said they would be happy to find a contractor who recycles job site trash.
Fifteen percent would favor contractors who used products with recycled content for cleanup tasks, while the same percentage said they would choose good contractors who used products that reduced chemical emissions and fumes.
Six percent would select a contractor who didn't waste electricity by blasting the radio or leaving all the lights on.
When homeowners were asked to choose from a list of unusual activities that contractors had done in their homes, the top selection was being asked to assist with the work (14 percent). Seven percent said contractors had suggested they get together socially, and three percent reported being asked on a date by a contractor. Four percent reported that contractors had either taken food or drink without asking or cooked a meal in the kitchen. Two percent said contractors had taken naps on beds or couches or used personal computers.
What about those worst contractor nightmares that everyone seems to talk about?
Forty six percent said it was the contractor who takes much longer than promised to complete a job.
Thirty percent selected the contractor who broke one thing while fixing another.
A third place tie, at 20 percent, went to: contractors who quote one price and then increase it significantly during the job, and contractors who take the money and run – without completing the work.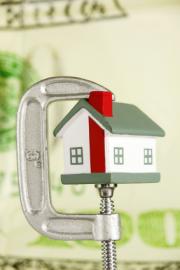 On another topic – job site cleanliness – opinions were mixed. Thirty-five percent said contractors had generally done a good job protecting their homes and leaving them clean and tidy, while 12 percent said contractors usually left a mess and expected customers to clean up when the job was finished.
Who decides which contractor to hire: men or women? Fifty six percent of respondents reported that male and female household members jointly decided who to hire for a home improvement job. Twenty three percent said the decision maker was male, while 18 percent answered female.
The survey also probed how contractor hiring decisions were made. The overwhelming choice, at 70 percent, was a recommendation from someone they trusted. After that, 16 percent of decisions were based on a feeling that the contractor could be trusted with the home and its possessions. A good price from the contractor came in third, at 10 percent.
Lastly, the stories consumers trying to find good contractors, only to discover that contractors won't return phone calls. But the survey results don't bear this out. While more than half of respondents reported problems with contractors returning calls, the vast majority said this pertained to very few contractors. Forty percent of respondents said that virtually every contractor had in fact called them back.