Tom: This is The Money Pit's Top Products Podcast coming to you from the 2016 Consumer Electronics Show in Las Vegas, Nevada. Stopping by to learn more about what Whirlpool is doing to connect appliances in your home. It really is astounding what they've been able to develop with their suite of connected appliances. With me to talk about that, is Shannon Blakely from Whirlpool.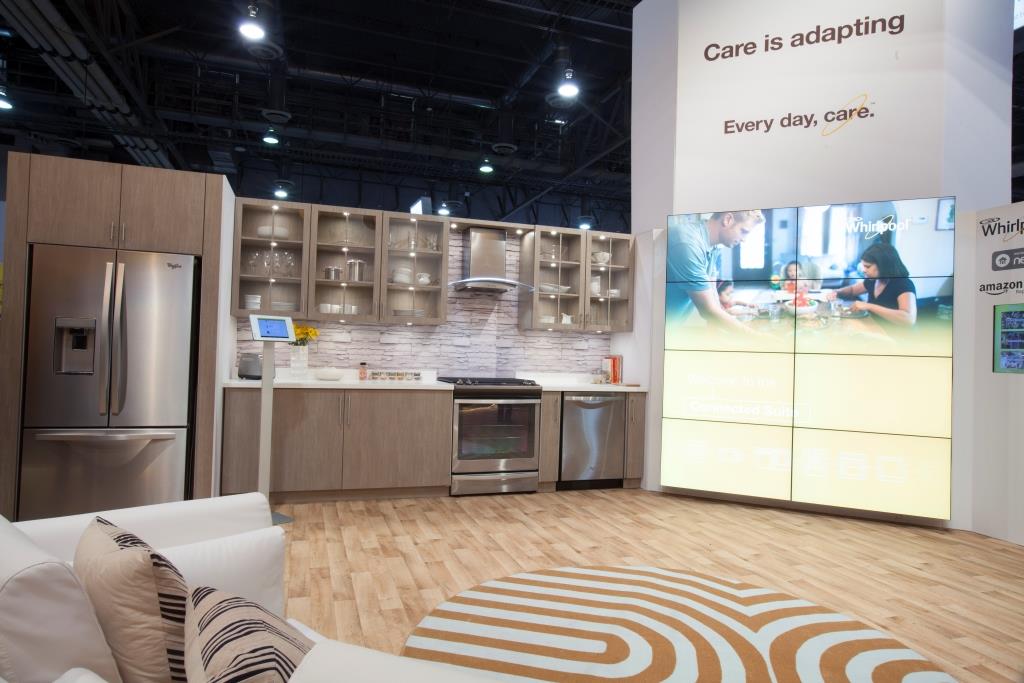 Shannon, let's start with the refrigerator. You've got a brand new refrigerator here. It's a French door style refrigerator, where you have two side-by-side doors and you have a freezer drawer in the bottom. You completely redesigned the inside of it, so let's talk about the structural changes first and then what some of the features of the connected appliance are.
Shannon Blakely: Sure. Thanks, Tom. We completely redesigned the interior of this refrigerator. We actually were more inspired by a pantry system of organization where we're more efficient with the layout. We have these U-shaped shelves that have big sliders in the middle that allow you to store very large items in the middle and put your smaller items over to the side. It's actually the most shelf space in the industry. 30% more shelf space than any other refrigerator.
Tom: This is the first appliance that works on the Whirlpool app. The Whirlpool app will actually talk to the consumer and tell them maintenance information. For example, if the filter needs to be changed for the water line, they'll communicate that. But, also it has some interesting features that control the temperature and usability of the appliance.
Shannon Blakely: You can actually change the temperature from your Whirlpool Smart App. You can also monitor things like having a door open alert, so if that door's open, it'll put you on notification. It also has a WiFi and a power outage alert, so if something were to happen while you're not there, you know you need to go home and make sure your food's still fresh.
Tom: How about my favorite mode? Party mode.
Shannon Blakely: Party mode is great. We love party mode because you don't know if maybe you're going to have some people over. When you have people over, you're opening the doors more, you need more ice for drinks. You engage "party mode" with our Smart App, and it automatically drops the temperature of the refrigerator and also starts making 30% more ice.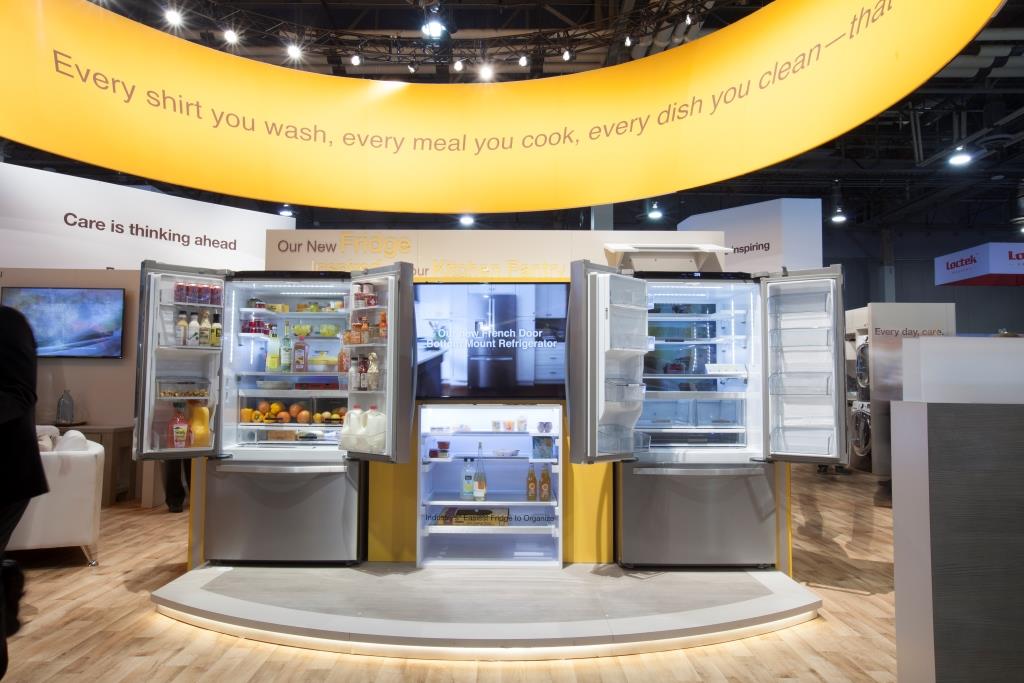 Tom: You also tell me it can actually talk to your range and turn it onto a warming mode so it's ready when the pizzas walk in the door, to keep them nice and warm, but, more importantly than that, you've got some safety features built into the range that can make it really attractive for those with kids.
Shannon Blakely: We do. We think safety and being in control when you're not home, is really important. For our range, we can actually do a lock mode on the control panel, so you engage "Lock", and then people will not be able to turn it on while you're not there. If anyone tries to mess with the control panel, it'll actually send you an alert so that you know.
Tom: Fantastic. Moving to the dishwasher, it has the same lockable configuration, but you also have a feature called "Download and Go". What does that do?
Shannon Blakely: "Download and Go" is our way of giving consumers more cycles throughout the life of their appliance. As you have the appliance, you can continually download new cycles that we're releasing. We have some for brewing and canning, as we know that's something that people are really into. Baby items or even plastics. It's more than just the cycles that you bought the day in the store. You can always get new ways to use your dishwasher.
Tom: I'm talking to Shannon Blakely, from Whirlpool Corporation, about their connected suite of appliances. Moving onto the laundry equipment. You've designed capability inside of these appliances to enable them to self-order their own soaps.
Shannon Blakely: We've actually integrated with Amazon with their Dash program. You can sync the Apps together. What it will do, it will track the detergent, the softener, and the dryer sheets. Then, when you set your own low water mark, it will automatically reorder from Amazon for you so it's one less thing that you have to worry about.
Tom: We can all use that. Shannon Blakely, from Whirlpool. Thank you so much.
Shannon Blakely: Thanks, Tom.