Tom Kraeutler :
Welcome to this edition of The Money Pit's Top Products podcast. I'm Tom Kraeutler reporting today from The Consumer Electronics Show in Los Vegas, Nevada. One of the leaders in keeping us safe and secure in our homes is First Alert. Now that we've moved into the winter heating season, this is when fires are most prevalent which makes First Alert's story that much more compelling. The company has been producing first quality smoke detectors and other devices for many, many years now and are now introducing a whole new line of products for the home called
Onelink
. With me to talk about Onelink is Mark Devine. He's the Senior Vice President of Marketing. Welcome Mark.
Mark Devine :
Welcome. It's a real pleasure to be here talking with you today, Tom.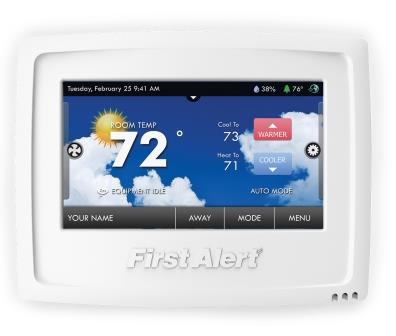 Tom Kraeutler :
Tell me about the Onelink product line. It seems to be a bit of a direction change for you guys form just producing smoke detectors.
Mark Devine :
We've been doing products that protect consumers for over 50 years, so what we've done is expanded our capability of providing them with interconnected products to now be app-based or remote connectivity products. It's a good extension for us to move into this connected space.
Mark Devine :
The Wi-Fi thermostat allows the consumer to have full scheduling capability as well as remote control of their thermostat using an app. Wherever they are, if they're on their way home from the office and they want to warm up the house before they get there, they can do it through the scheduling or if they forget, just open the app, change the heat, have it nice and toasty when they get home.
Tom Kraeutler :
Of course, if I'm sitting in my easy chair watching the game, I don't have to go through all that stress of getting up and walking all the way across the room to change the thermostat.
Mark Devine :
That's right. You have the availability of changing that wherever you are in the home. It is a very nice convenience. I've even found myself standing in front of the thermostat changing the temperature with the app.
Tom Kraeutler :
Just because it's a really cool thing to do.
Mark Devine :
It's a very fun thing to do. We put a little bit of fun into these things that we use everyday in our lives.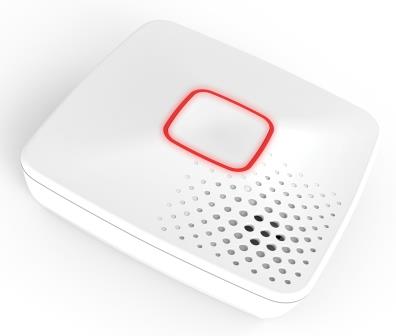 Tom Kraeutler :
All right, now you're also bringing on a
Wi-Fi smoke and carbon monoxide detector alarm
that has a lot of inter-connectivity that these products never had before, so tell me about that.
Mark Devine :
The Wi-Fi smoke and CO alarm's have 10 year battery lives so you never have to change the batteries for the life of the product. That eliminates all those annoying 2AM trips to get up and have to change batteries. We've also made these products so they are also app-connectable, so wherever you are, if there's a smoke or CO emergency in your home you'll be notified immediately that there's something happening.
Tom Kraeutler :
Now what if I want to silence the alarm? Say I'm burying toast for example, in the kitchen or something else and I want to silence it, is there a way to do that through the app so I don't have to sort of get up on the ladder and hit a reset button or worse yet, take the battery out?
Mark Devine :
We've listened to consumers and their struggle has always been how to take care of that nuisance alarm which does occur when you're cooking at times. All you have to do is open the app, hit the silence button. It will take care of silencing all of those alarms. Even though they're inter-connected together by wireless, it will take care of silencing all of them.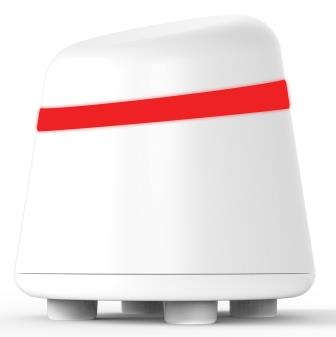 Tom Kraeutler :
We're talking to Mark Devine, he's the Senior Vice President of Marketing for First Alert about a new line of products they're introducing called Onelink. Let's talk about now the
Wi-Fi environment monitor
. This is a product that I've never seen before. What's the use case for this?
Mark Devine :
This is the first of its kind coming on the market, Tom and what it is doing is providing the consumer through the app, information about the environment in their home: temperature level, the humidity level and low level carbon monoxide, which is very important for the children or the elders in our homes. They're very susceptible to low level carbon monoxide poisoning.
Tom Kraeutler :
We have Rolex, Cartier and now First Alert joining the fine line of watch makers. You have a new
First Alert watch
product as well.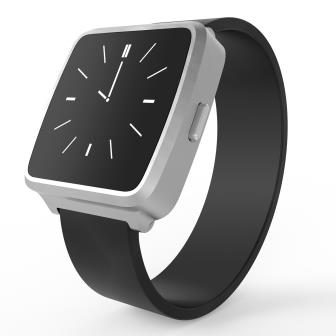 Mark Devine :
Absolutely, we've taken the watch and it has a three purpose approach. It's a fitness tracker. It's a sleep tracker, but most importantly, Tom, it's a safety device. With the predetermined contacts in your phone, you give the watch a tap if you're feeling threatened or have a medical emergency. The phone will then automatically contact those individuals you've identified and send an emergency alert to them saying I am in trouble. I have an emergency.
Tom Kraeutler :
That sounds like something that would be terrific for seniors that perhaps those that would need that type of monitoring and connectivity.
Mark Devine :
It's great for seniors. It's also great for any individual who may have a medical sort of health condition and who wants to be connected to their friends and family, just to let them know that they're okay. Also for the fitness enthusiast to be out running. Maybe they feel a little threatened. They want to notify their friends and family, I am a little bit worried. I'm concerned.
Tom Kraeutler :
It's a lot easier to tap the watch twice than it is to whip out your phone, enter your password and dial a number.
Mark Devine :
That's exactly right. We tried to make it as simplistic as possible, make it easy for the consumer to send out that quick emergency notification.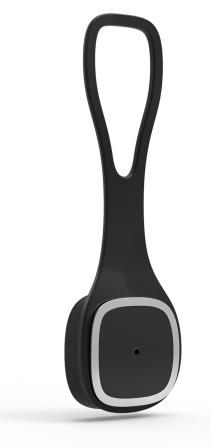 Tom Kraeutler :
Speaking of home security, you have a device called a
tracker
now that's really interesting. You can use this to track, I guess anything that's attached to, from a pocketbook to your kids.
Mark Devine :
Have you ever left anything behind and you go running … Oh, I forgot my briefcase. Where is my suitcase? Somebody's in the airport. I'm afraid they moved my bag. This little tracker device attaches very easily onto all of those and is able to then through preset distance, notify you if you have it moved further away than 20 feet or 30 feet or 40 feet from you. You pre-select the distance and it will then notify you if it's moved.
Tom Kraeutler :
Finally in the line is the
Wi-Fi safe
which I think is probably my favorite product. It's a beautifully designed safe. It has no numbers, no dial. Nothing on the outside because you open and close this safe with an app.
Mark Devine :
Yes, the aesthetics are first and foremost. We've been selling safes for quite a number of years and people want something in their home that looks nice. We've given them that. We've also given them the ability with the app to be able to open, lock, unlock and then also get a notification if the would-be thief were to try to steal the safe. They'll get a push notification indicating that the safe is being moved or attempted to be broken into.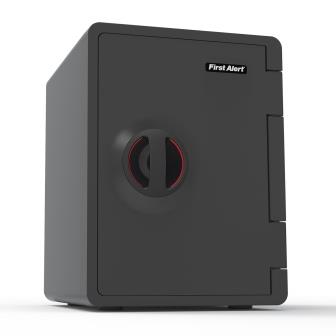 Tom Kraeutler :
All right. Your son is involved in First Alert right now and he actually introduced me to the Wi-Fi safe, so I tried to trip him up. I said, all right, what happens if the safe is in a flood, complete with water? All the electronics are fried, all of my stuff's inside. How do I get it back? He showed me that you guys actually designed into this a hidden place where you can open it with a physical key if all else failed.
Mark Devine :
Yes, we have two methods. If there's an electronic failure you have an override key that you simply open the little hidden area with the override key that you've stashed away somewhere. You always have the accessibility into this safe.
Tom Kraeutler :
Fantastic. Well designed. The line is called Onelink and it's from First Alert. If you'd like to learn more go to
FirstAlert.com/Onelink
. Mark Devine, thank you so much for being part of the program.
Mark Devine :
Tom, thank you very much. It's been a pleasure to be on Money Pit with you.