Curious about what home remodeling trends 2011 will bring? No need to consult a gypsy fortune teller. We got a sneak peek into the new year courtesy of veteran remodeler Bill Millholland, Vice President of Case Design/Remodeling, Inc.
"The remodeling industry is poised for substantive growth in 2011 due to the number of options available to homeowners wanting to revive their living spaces," said Millholland. "At Case Design, we know first-hand which products, materials and projects are in demand in the D.C. Metro area due to our work with hundreds of clients each year."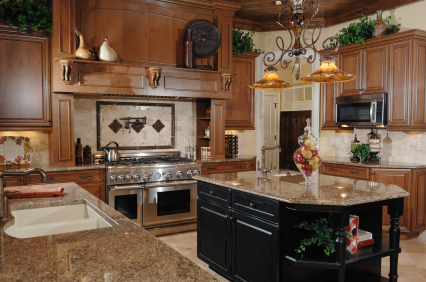 Here are Millholland's predictions for the top eight home design and remodeling trends to look forward to:
LED or CFL (Compact Fluorescent) Lighting. Homeowners are moving away from incandescent fixtures toward more energy-efficient choices such as LED and CFL bulbs.
High Quality Synthetic Materials for Home Exteriors. Synthetic materials such as Hardie Plank siding and PVC trim pieces mimic the look of natural materials like wood, but are much more durable and better able to withstand climate changes.
Large Format Bathroom Tiles. Smaller square tiles are being replaced with tiles measuring 12″ x 12″ or larger, as well as non-square shapes (12″ x 18″), producing flooring and walls that showcase more tile and fewer grout lines.
Multiple Finishes on Kitchen Cabinetry. Complimentary multiple stains and a mix of painted and stained finishes on cabinetry enables homeowners to escape the look and feel of a "cookie cutter" kitchen where all surfaces match.
Screened Porches. Homeowners are extending their living areas with screened porches that allow them to enjoy the outdoors throughout the year without the nuisance of insects.
"Furniture-Like" Detailing in Kitchens. Varied cabinet and counter heights, distressed finishes and furniture-style toe kicks provide visual interest and help eliminate the "component" look of many kitchen cabinet designs.
Heated Bathroom Flooring. Heated mats underneath bathroom flooring tiles provide radiant heat that is proven to keep homeowners warmer than forced-air heating systems, helping to save on energy costs.
Kitchen Cabinet Accessories. With drawer inserts for cutlery, spices or dividers, homeowners are making better use of every available space within their kitchens.
Knowing in advance the top design trends of 2011, you might be inspired to redecorate and remodel right away.