Table of Contents

[Hide]

[Show]
If you're among the many homeowners in the US who have begun converting your basement to a living space (or are considering it), you're in good company. In fact, basement conversions to living space deliver one of the best returns on investment for remodeling costs. Even if you're not doing it for the sake of reselling – 78 percent of homeowners said they have a greater desire to be home once the remodeling of their basement was completed. Choosing the best basement ceiling is an important part of that process.
When you get to finishing the ceiling of your basement, there are a lot of things to keep in mind. While there are multiple options for ceiling types – as with any DIY project – it's important to balance simplicity, cost, appearance and other factors.
Basement Ceiling Height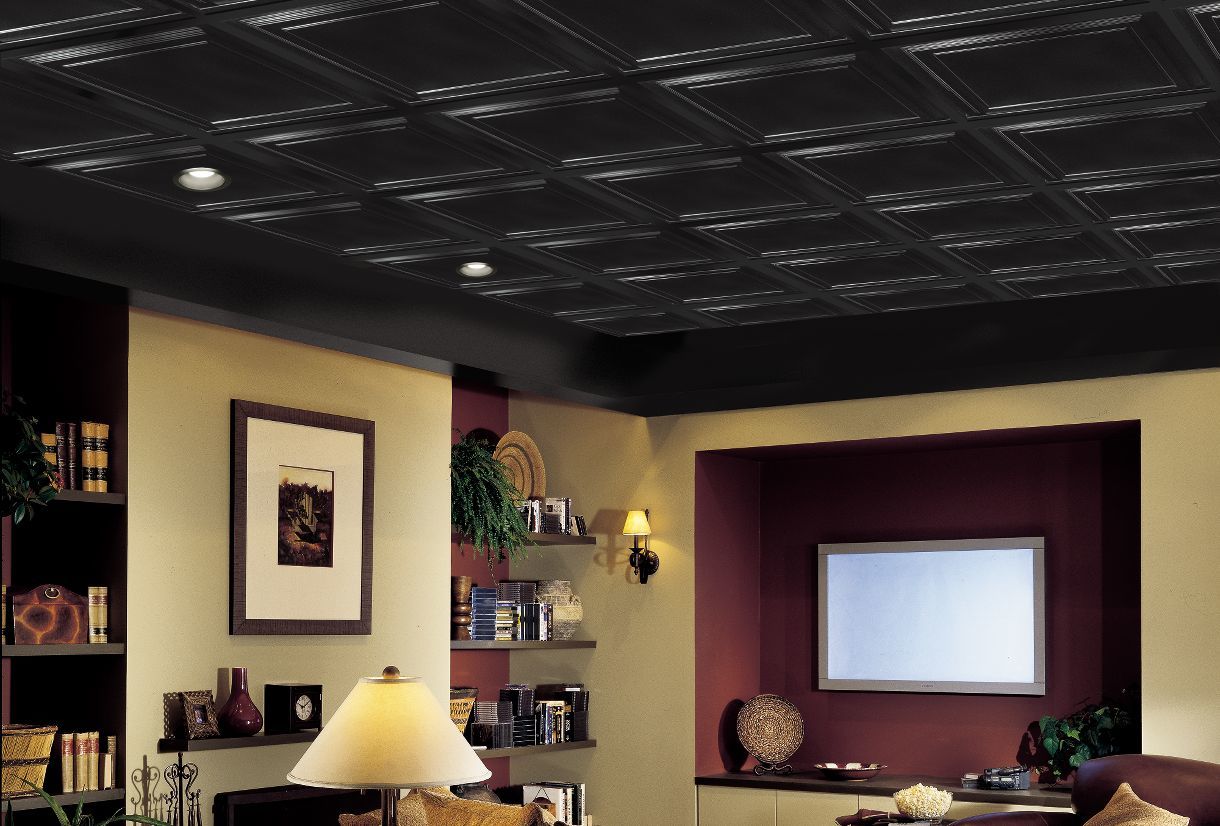 A drop ceiling will cost you several inches of headspace which can feel particularly claustrophobic in a basement area. It's not just a practical consideration, but aesthetic as well (look at the space above your living room windows from the window frame to the ceiling and consider where a drop ceiling would come to on the window frame(s) in the basement).
Basement Ceiling Cost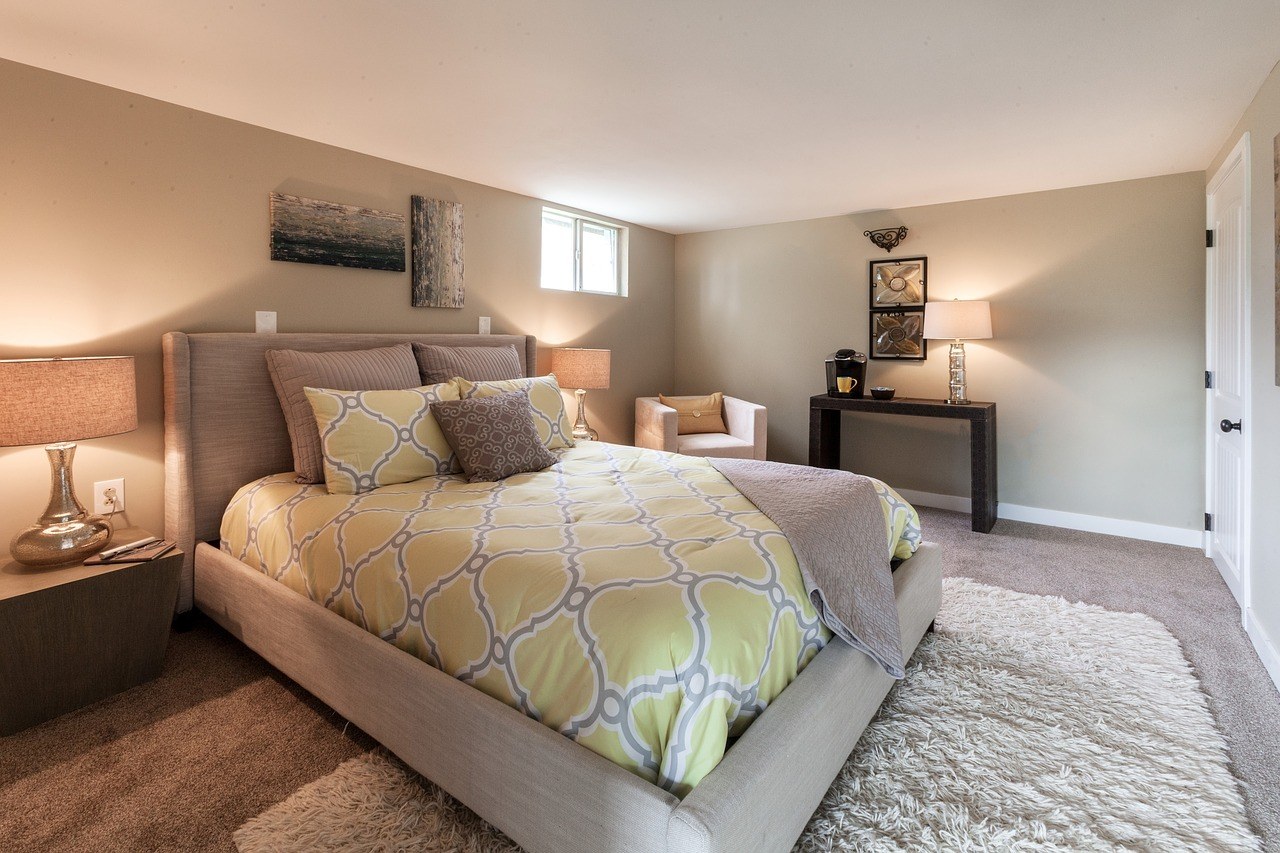 A drop ceiling is more costly than a drywall ceiling. This is partly due to the framing required for a drop ceiling you also have to factor in the need to install access panels (more on that in a few). The average cost of installing a drop ceiling is $4.70 – $6.53 per square foot versus $3.34 – $4.17 for a drywall ceiling (based on a 100 square foot area). This should also be a consideration when determining the cost of future repairs.
Access Above Basement Ceiling
Whichever type of basement ceiling option you choose for your finished area, there will inevitably come a time when you (or a contractor) will need access to the space above the ceiling since – in most homes – the basement is where the bulk of electrical, plumbing, and HVAC wires/connections/pipes are. For this reason, a drop ceiling might seem like a great idea and, indeed, it does provide for easier access, but access is also easily built into a drywall ceiling. Drywall is easy to repair and replace, although you might need an extra set of hands to help with the ceiling.
Basement Ceiling Appearance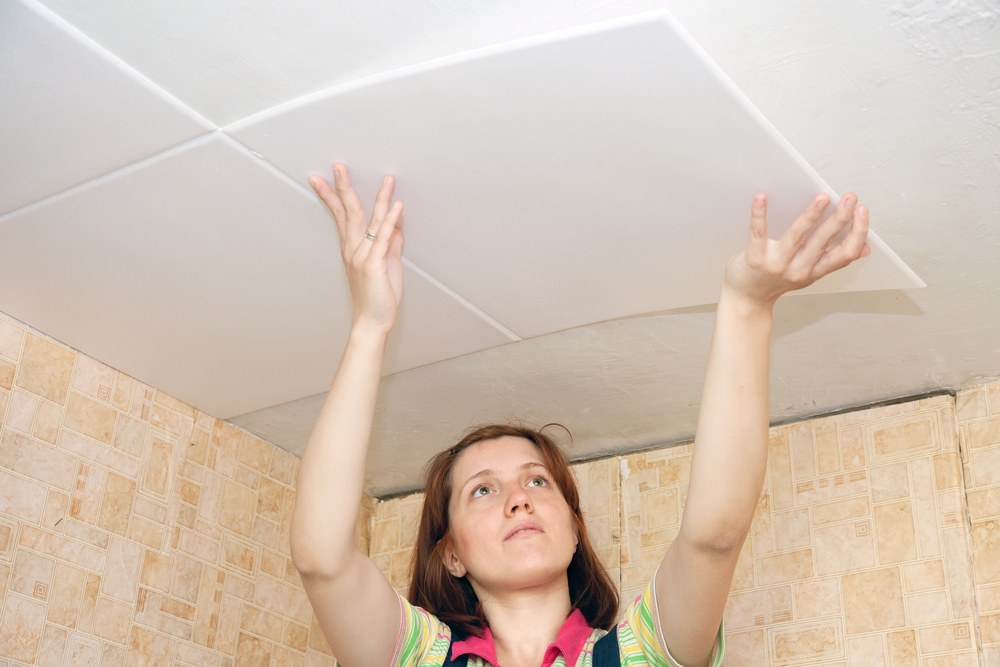 With a drop ceiling, you have countless choices for color, texture, and material. Drywall is limited to what color you want to paint it (if any). While white is generally a great color for smaller spaces because of the sense of openness it creates, if you're looking for something bold or different a look at colored, textured tiles might be a good idea. Just bear in mind the loss of headspace combined with a darker colored ceiling tile, might make the basement area seem much smaller and more confined.
Additionally, consider the purpose of your finished basement. The finished appearance can be played with depending on whether or not this is supposed to be a darker, theater-type space, gaming area, or man cave, versus a light and airy living space for you and your family to relax or relatives to stay when they visit.
Ultimately, the decision to renovate your basement area is great not only for added space in your home, but also for added value. The average cost in for a basement remodel is just over $19,000 but doing it yourself can help cut those costs and knowing the options for a basement ceiling is a part of the remodel that can certainly be a DIY project that can be completed over the weekend as long as all of the materials are there.