With COVID quarantines keeping us home more than ever before, the need for space has never been greater. If your home was built on a basement, you may find that the greatest potential for increased space lies just under your feet. Whether you need a rec space, home office, gym or all-purpose family hang out – the basement provides ample opportunity for these options and so much more.
Table of Contents

[Hide]

[Show]
Taking that space from barren to beautiful takes a bit of work, so here are 5 easy tips to help you get started loving your basement.
Mind the Moisture
Basements form the understructure for your entire home and are typically surrounded by soil on all sides. This naturally forms the opportunity for the space to become damp, or even wet – especially in periods of heavy rainfall. However, the solution to reducing below grade moisture is far simpler than most believe and lies in the smart management of your gutters and grading.
Gutters serve an important purpose in collecting and draining rainwater and melted snow that form on the roof. The key is to make sure gutters remain clean, and that the downspouts discharge at least 4 to 6 feet away from the foundation. If not, water will collect against the foundation walls, soak thru and may result in a damp, or even leaking basement.
Likewise, it's important to manage the grading around the home so as to not inadvertently trap water against those basement foundation walls. When a home is built, the area around the foundation is excavated to build the foundation. When that soil is put back, it settles and needs to be replenished from time to time so that it always slopes and drains rain away from the basement walls.
Finish the floor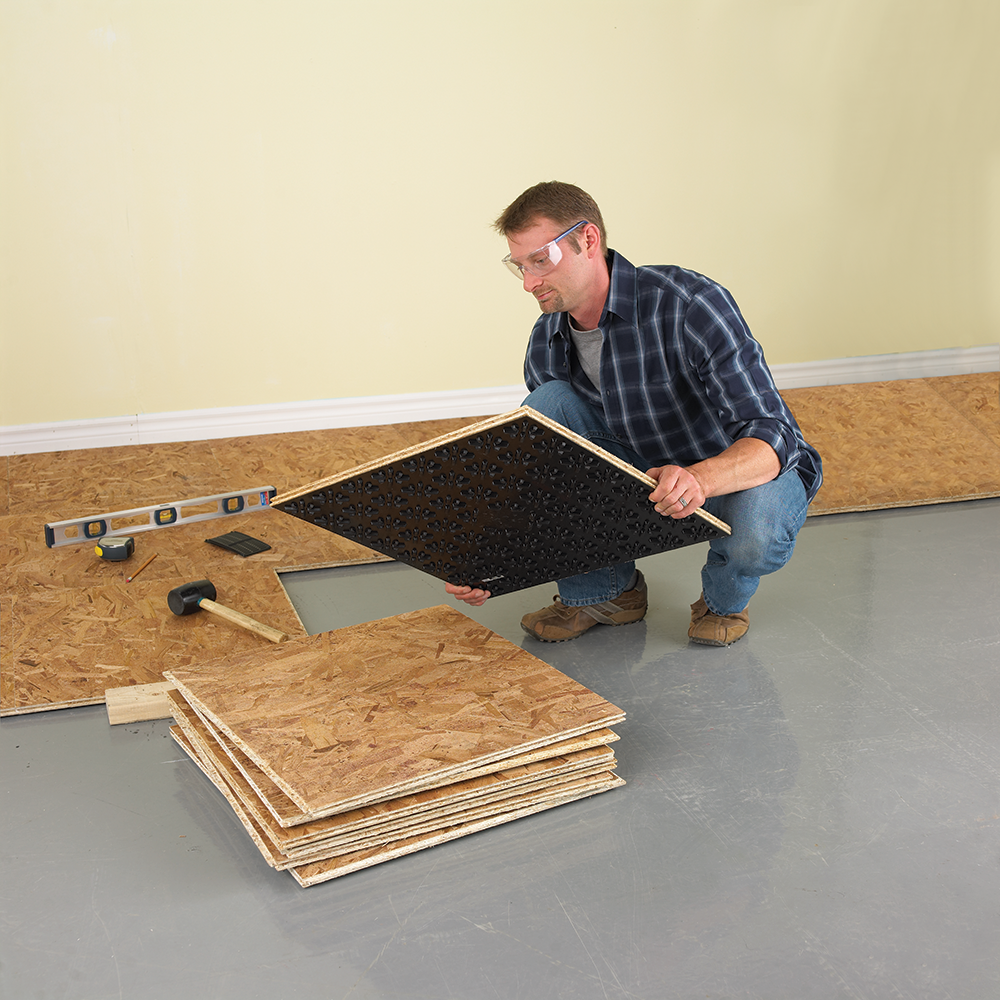 There's nothing more uncomfortable then stepping foot on a damp, cold concrete basement floor. Fortunately, there's an easy solution. DRICORE Subfloor helps protect against moisture, mold, mildew and small water leaks, so that your basement will feel warm and dry. The easy-to-install premium subfloor helps promote healthy indoor quality, while softening your finished floors against hard concrete.
DRICORE also insulates and softens finished floors against the cold, hard concrete. Once installation is complete, the subfloor can be used as-is, or covered with virtually any type of finished flooring, including carpet, engineered vinyl plank, laminate or engineered hardwood for a beautiful, finished appearance.
Choose sensible walls
Given a basement's tendency to be damp, it's also important that you chose wall materials that are not likely to grow mold. That's why traditional, paper-faced drywall is not a good choice for this unique space. Instead, use one of the fiberglass faced wallboard products. While paper faced drywall can feed a mold problem, fiberglass faced products are not organic and mold cannot grow on their surface.
Even easier, rather than build basement walls from scratch, choose a prefabricated wall developed to withstand the unique "ecosystem" of the basement environment.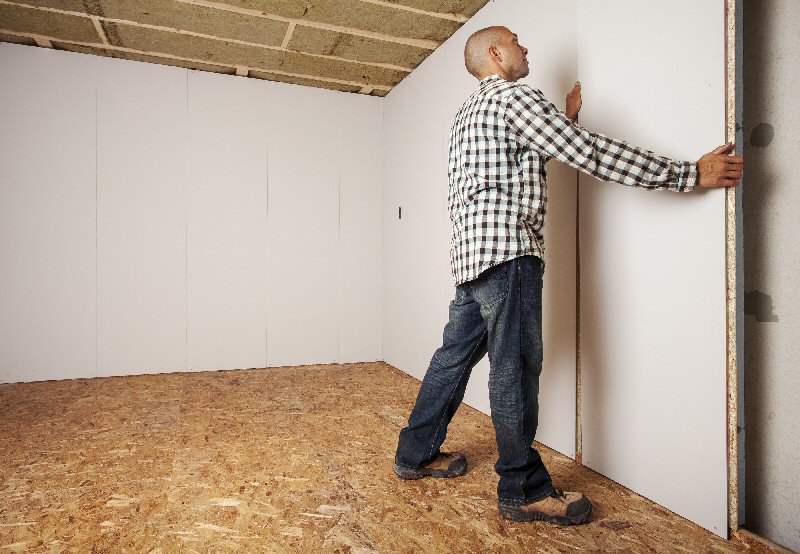 The eight-foot-tall insulated panels feature integrated wiring channels, a tongue and groove edge and can be easily cut to length and assembled for a study, warm and ready-to-paint space.
Easy way to add heat
To assure the comfortable, year-round use of your soon to be beautiful basement, it's smart to plan for heating, and possibly air conditioning. For this, you've got options.
First, make sure basement wall insulation is part of the plan. Otherwise, you'll need more heating and cooling power to make the space comfortable. If you're using pre-fab panels, insulation will be built-in. But if you are framing walls from scratch, make sure to use a good quality, moisture and mold resistant insulation.
Next, have a pro evaluate the existing heating system to determine if it can be extended to cover the basement space. In some cases, additional ducts or radiators can be added to supply just enough heat to be comfortable. If a new heat sources is required, I'd recommend two options; electric baseboard or split ductless.
While electric baseboard heat is expensive to run, its inexpensive to purchase and install. Since the basement most likely only needs heat in the coldest months of the year, you can set it up on a smart thermostat to run only when needed to keep energy costs in check.
If you'd like an option for both heating and air conditioning, adding a split ductless system is the way to go. Split ductless heat pumps consist of a small compressor outside and a wall mounted fan unit inside. They can supply both heating and cooling for year-round comfort.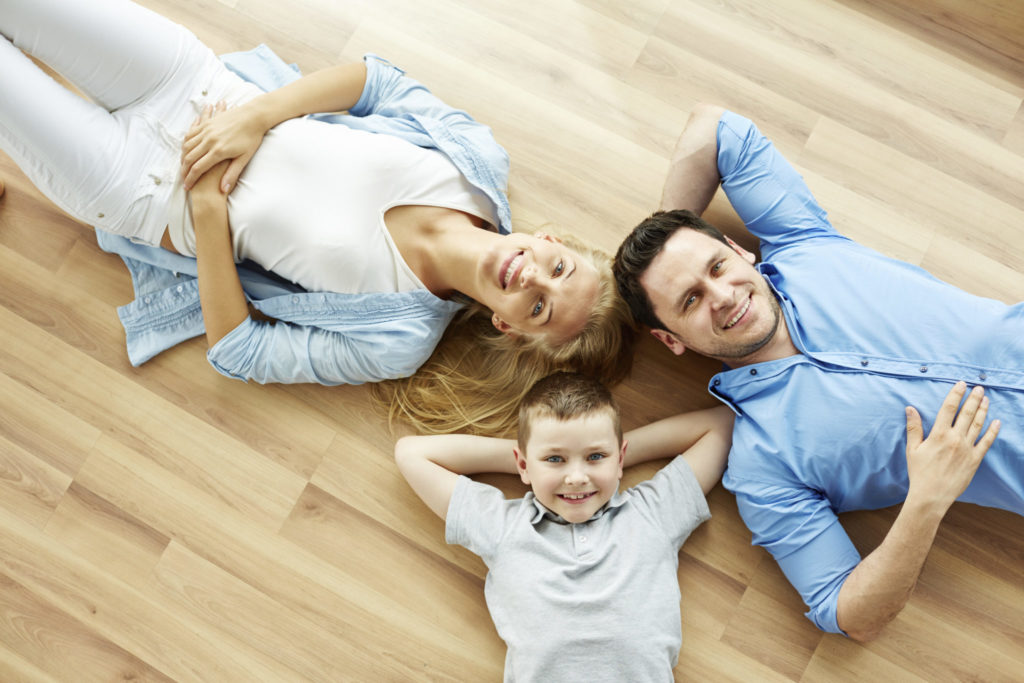 Remodeling your basement is a smart, cost-effective and sensible way to add space to your home and these basement remodeling tips will get you started. With DRICORE as the foundation to your new healthier living space, you'll love your basement as the new favorite family destination!