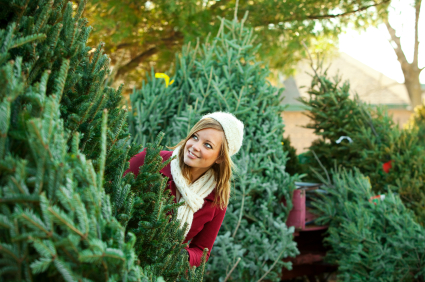 In the market for a fresh-cut Christmas tree? When you head out on the hunt for that perfect annual pine, keep these tips in mind:
— Before leaving home, remember to measure the space for your tree BOTH horizontally AND vertically – and bring the tape measure with you to the tree farm! The last thing you want is to get your tree home and realize it doesn't fit.
— Needles should look shiny, green, and fresh — not dry or brown.
— When you spot a tree you like, go ahead and pull on a branch – the needles should not fall off.
— Look for a tree with hardy branches, like a Fraser or Noble Fir, to hold those heavier ornaments.
— If possible, lay the tree inside your car or trunk for the drive home. If you drive with the tree on the roof of your car, tie it down securely.
No need to add tree troubles to your list of holiday hassles. Follow this simple advice and you'll choose a healthy, beautiful Christmas tree that will last throughout the holiday season.