The results of the latest American Express Spending & Saving Tracker are out, with some interesting findings. The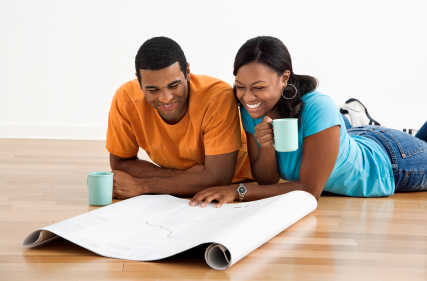 American Express Spending & Saving Tracker explores consumers' spending and saving behaviors as it relates to home improvement. The research sample of 2,045 adults included the general U.S. population, as well as two subgroups — the affluent and young professionals.
So what do the numbers say? Nearly two-thirds (64%) of homeowners say they will invest in renovation projects this year, while the number of people planning to make home improvements is similar to 2010 (62%). However, the amount they are planning to spend is significantly less, dropping from an average of $6,200 in 2010 to $3,400 in 2011.
Even though homeowners' confidence in the real estate market has increased compared to last year, less than half (43%) believe they would get the asking price for their home if it was on the market today.
It looks like "green" home improvements are taking hold. Nearly one-third (32%) of homeowners with home improvement plans said they'll be looking to invest in green improvements this year. Many are choosing to spend on energy saving measures because of the long-term, cost-saving benefits (31%). Energy efficient windows and doors (16%) top homeowner's lists, followed by: insulation (12%), roofing (11%) and heating/ventilation/cooling systems (10%).
Homeowners appear to have a growing do-it-yourself spirit, too. More than three in five homeowners (64%) with home improvement plans say they'll take on at least some of the work themselves, 20% will hire a contractor to do all of the work, and 11% will ask a family member to do the work. Among those who plan to do some or all of the work themselves, 30% will be taking a "friends and family" approach to getting the work done. 21% plan to split the work load by hiring a contractor for specialized projects. 13% plan to go it alone.
Bathroom makeovers top the list for room re-dos. Indoor renovations outrank outdoor remodeling projects 55% to 29% respectively. Cosmetic work, such as painting, and redoing rooms were the most popular indoor projects, with bathrooms holding on to the top spot again this year for the most popular room remodel. Those who set their sights on outdoor projects are most interested in refreshing their landscaping (22%), followed by building or redoing a deck or patio (9%).
How do your home improvement plans compare to those of other homeowners?