Replacing windows is a significant, long-term investment for homeowners, so choosing the right windows among the plethora of glass options available today is extremely important. Yet weeding through replacement window choices at your local home improvement center or window dealer showroom can be intimidating.
Luckily, the National Fenestration Rating Council (NFRC) is here to help. NFRC's residential window labels can help consumers quickly compare the energy performance of windows, doors, skylights and other fenestration.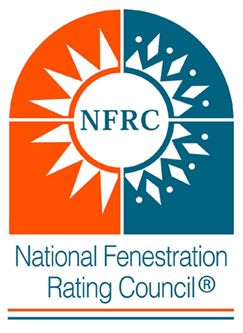 So, what do you look for when choosing the right window for your climate? Two of NFRC's ratings should be top of mind: U-Factor and Solar Heat Gain Coefficient (SHGC). By understanding these ratings, and others, you can make an informed decision when comparing energy efficient replacement windows, which can help save you money on heating and air conditioning costs.
Top 4 Window Energy Performance Measurements
U-Factor
U-Factor measures how well a window prevents heat from escaping a building and is rated from 0.09 to 1.20. The lower the U-Factor, the better the product is at keeping heat from escaping.
Solar Heat Gain Coefficient
Blocking the sun's solar radiation and heat is another important job for energy efficient windows. The Solar Heat Gain Coefficient (SHGC) evaluates how effectively a window is able to do just that. SHGC measures how well a window blocks the sun's heat, and is rated on a scale of 0 to 1. A lower SHGC means that the product is better at blocking unwanted solar heat.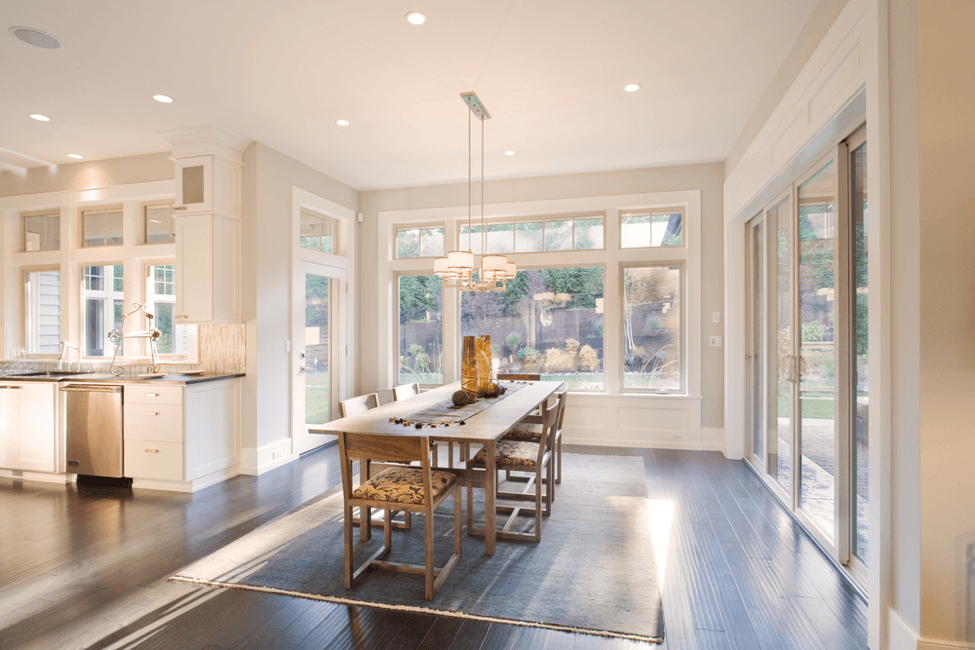 Visible Transmittance
As the name implies, visible transmittance (VT) gauges the amount of visible light that is permitted to pass through the replacement window. It used to be that light and heat went hand in hand, but modern glazing technologies have changed that experience. VT is rated from 0 to 1, with a higher VT indicating that more light is transmitted.
Air Leakage
Evaluated as the cubic feet of air that is able to pass through a square foot of window, air leakage ratings may or may not be included in a window's statistics. Energy Star doesn't take air leakages into account since window construction materials are subject to alter over time and subsequently cannot be measured precisely. Though the standard building code rating is .03, the lower the figure, the less air is able to seep through your energy efficient windows
Condensation Resistance
With a range of 1 to 100, condensation resistance (CR) calculates how much moisture is able to collect on the interior of the window and between glazing layers. Most Energy Star-approved replacement windows are already built to withstand moisture, so they will generally come with higher CR rating already.
Before you buy replacement windows
Before heading out to purchase your new windows, contact your local building permits department to inquire about your community's energy requirements for residential windows. Having this information on hand will make your purchasing decision simpler as you will know which ratings are compliant with local energy codes.
When you are finally ready to purchase your replacement windows, look for the NFRC rating label on each window to compare products. Like the gas mileage sticker on a new car, these labels allow you to quickly compare which windows are in the specific ratings range that you need.
Once it's time for installation, here are a few things you can do to get your house ready for the window replacement project.
Now that you understand the ins and outs of energy efficiency window ratings, take the time to compare various options and talk to a professional who can help walk you through exactly which window will best serve your home!