Today's energy efficient windows can help you trim year-round energy bills in style. Innovative manufacturers have opened up window shopping to include products and features that suit every home and residential climate. Look to the latest round of efficient window designs as you make your window wish list, and you'll bring home style, convenience and comfort like never before.
For those of you who don't do windows
While homeowners are expecting more efficiency and design flexibility from their windows, they're also clamoring for less maintenance. Andersen Windows has responded by combining all of these elements in its exclusive High Performance Low-E4 glass, which features an innovative exterior coating that, when activated by sunlight, helps reduce dirt build-up and water spots, and promotes faster drying. This smart glazing choice means far less window-washing duty for you and, as a positively green result, a great reduction in the environmental threat posed by runoff of cleaning chemicals. Big energy savings are also in sight, with Low-E4 glass averaging 41 percent more energy efficiency in the summer and 35 percent more in winter over standard dual-pane glass. Visit Andersen Windows to view the benefits of High Performance Low-E4 glass, which comes standard on their 400 Series of efficient windows.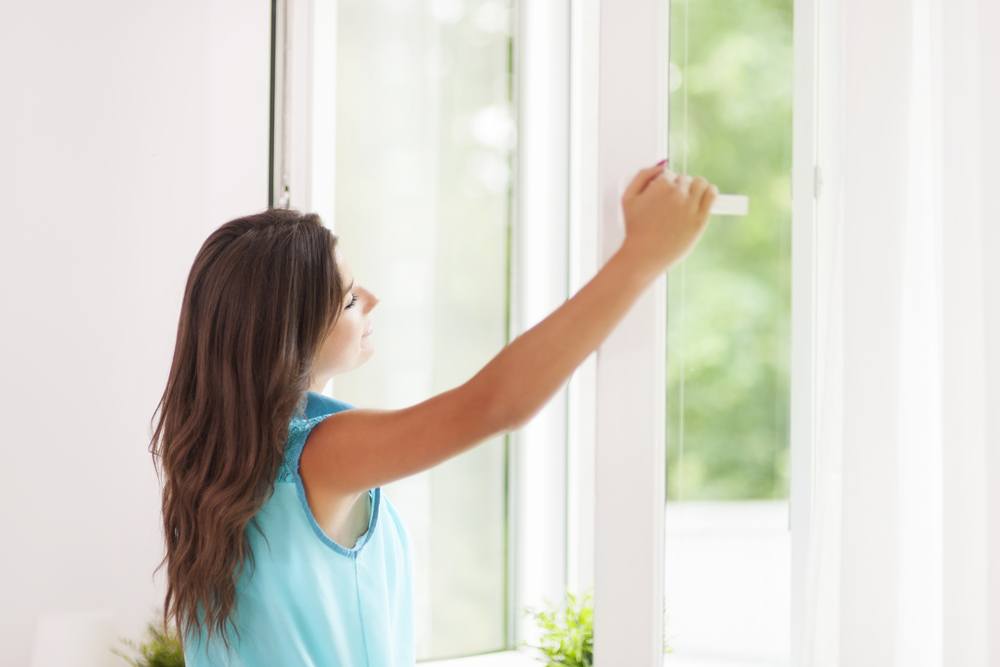 How much pane required?
Moving from the type of glass to its number of layers in a window, you may be weighing a choice between double-glazed and triple-glazed products. Both are definite improvements over the old-fashioned, inefficient single-pane windows in classic homes of many styles, and the technology and craftsmanship behind multi-pane windows makes them investment-worthy energy efficient window replacements.
What it really comes down to is how much draft, sound and UV protection you need for the environment in which you and your house reside. Low-emissivity (a.k.a. Low-E) glass is now common in both glazing formats, and has a thin layer of metal oxide coating that allows UV-filtered sunlight to pass through while keeping interior heat from escaping. Double-glazed windows incorporate this feature into a construction of two layers of glass separated with a spacer and the insulation of air or a safe, colorless, odorless gas, working together to keep comfort indoors and weather's impacts outdoors. Triple-glazed windows add a third layer of glass for even more energy efficiency, impact resistance and sound insulation, but also feature greater heft and a higher price point than their double-glazed counterparts.
Traditional window looks with high-tech protection
Wood-framed windows remain popular for their classic good looks, but sometimes cause shoppers to think twice due to the material's reputation for being high-maintenance. JELD-WEN has turned that bad rep around by introducing AuraLast wood in all of its pine wood windows. Touted as the worry-free wood, AuraLast comes with a 20-year warranty against wood decay, water absorption and termite infestation. Unlike industry-standard treatments in which wood is dipped into a solution that adds a thin top coating, AuraLast wood is created using a vacuum/pressure process. This forces the active ingredients into the wood, all the way through to the core. As a result, screws and nail holes won't compromise its quality, and since the AuraLast process is water-based, there's a 96 percent decrease of volatile organic compounds (VOCs) during production. Take a look through the offerings in the AuraLast collection with a visit to JELD-WEN.
Integrated conveniences
As if beautiful, strong materials and increased efficiencies weren't enough, you can also add touch-of-a-button conveniences to the picture. Privacy blinds can be cleverly integrated between panes, strong but sheer screens like Andersen's TruScene provide a clear view, and retractable Phantom Screens on JELD-WEN windows roll down when you need them and disappear when you don't. Whatever your idea of window perfection, there are plenty of accessories and upgrades available to create a truly customized view of comfort and energy savings with energy efficient windows.