Making your home more energy efficient is more affordable than ever with energy tax credits offered by Uncle Sam. Homeowners can qualify for substantial savings when buying energy-efficient Simonton replacement windows. And to help you cash in on the savings, Simonton Windows® has teamed with H&R Block® to offer up to $150 toward tax filing fees.
Here's how it works: Buy 12 or more Simonton windows from select lines that are eligible for the Federal Energy Tax Credit under the American Recovery and Reinvestment Act. These energy-efficient windows qualify homeowners for up to $1,500 in tax credit from the U.S. government. Then have your 2010 personal income tax return done at participating H&R Block locations.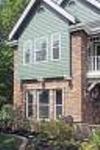 "We recognize that tax preparations may be a bit more challenging this year because of the new tax credits available to homeowners, so we are offering assistance from one of the most reliable tax preparation services in the country," says Mark Savan, president of Simonton Windows. "This is an opportunity for a trifecta of savings for homeowners. When they purchase qualifying energy-efficient windows from Simonton, they could gain both the U.S. government tax credit and immediate energy bill reductions for their home. Now they also have the added opportunity to receive up to $150 towards their tax preparation fees at H&R Block." Terms and restrictions apply.
Simonton offers Energy Tax Credit (ETC) glass packages in a wide variety of replacement windows and patio doors. Simonton products ordered with the ETC glass packages are ENERGY STAR® qualified and certified by the National Fenestration Rating Council (NFRC) to meet a U-factor rating of 0.30 or less, and a Solar Heat Gain Coefficient (SHGC) of 0.30 or less. These are the energy ratings stated by the U.S. government that are required for homeowners to take advantage of the energy tax credit.
"There's the knowledge that these windows meet the current stringent government specifications to provide solid long-term energy savings for the home," says Savan. "Homeowners can save on energy bills from the day their replacement windows are installed. And, when choosing vinyl windows, homeowners add strong resale value to their homes while reducing their long-term maintenance concerns."
A listing of energy-efficient Simonton replacement products that qualify for the energy tax credit is available at
www.simonton.com/taxcredit
. Or call (800) SIMONTON (1-800-746-6686).