Are you looking to replace your roof but don't know where to start? This blog post will provide a comprehensive guide on accurately calculating the cost of roof replacement.
From the materials you'll need to the labor involved, we will cover everything you need to know to make an informed decision that fits your budget. Let's get started!
Invest in a New Roof: Is It Time?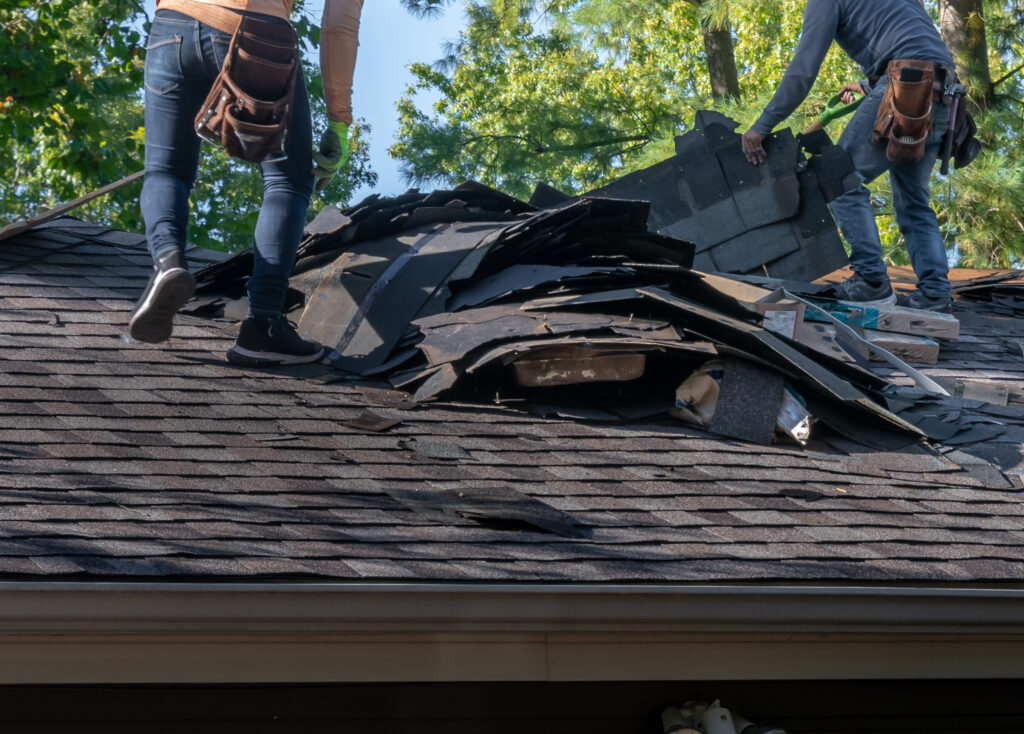 If you're noticing signs of wear and tear on your roof, or a storm has recently damaged your roof, it may be time to repair or replace it. Here are five signs that may indicate you need a new roof:
Leaks and Water Spots on the Ceiling
A visible drip is not the only sign of a roof leak. Interior water damage, such as streaks, stains, or water spots in your home's attic, ceiling, or walls, can also indicate a leaky roof. If this is the case, it is best to hire a professional roofing contractor to check your roof and determine the extent of the damage and the best solution, which in many cases, is a new roof.
Visible Damage
Missing, curling or cracked shingles are a sign that it's probably time for a roof replacement. Other signs of visible shingle damage include damage or discoloration around vents, missing granules, moss or algae growth, and damage around chimneys or skylights.
Sagging Roofline
If your roofline is dipping, curving, or visibly sagging, it is important to investigate the cause. It could be caused by a framing issue or a water-saturated roof deck and may require a new roof.
Storm Damage
Heavy storms can wreak havoc on roofs, regardless of their condition before the storm. High-speed winds can rip shingles off or cause them to crack, opening the roof to leaks and UV damage. Rain or snow can quickly seep into the roofing system and cause water damage.
Age of the Roof
The average lifespan of a roof is around 20-25 years. If your roof is approaching or exceeding this age, it may be time to consider a replacement.
It's important to act fast when suspecting a problem, as roof damage can progress quickly if left unrepaired. Scheduling an inspection with a residential roofing company is the best way to determine if a repair will be enough to fix the damage or if you need a new roof.
Calculating the Cost of a Roof Replacement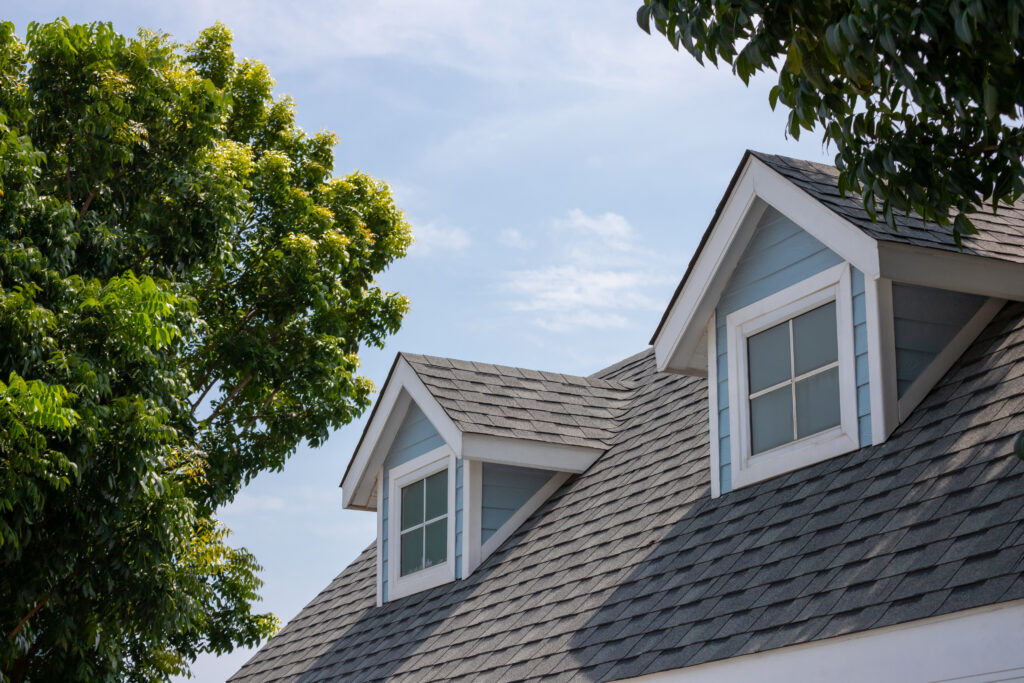 Before you go ahead with a roof replacement, it's important to understand the full cost of the job. Here's an overview of the different factors that can affect the cost of a roof replacement.
Determine The Pitch Of Your Roof
The cost to replace your roof depends on the roof pitch. The roof pitch essentially refers to the steepness of your roof.
To find the roof pitch, you measure how many inches the roof rises vertically for every 12 inches it extends horizontally. The larger the area of your roof and the steeper the pitch, the more materials and labor will be needed, and thus, the higher the cost will be.
The height and accessibility of your roof, such as if it's a two-story home, can also affect the time and safety measures needed for the installation, adding to the cost.
Decide What Materials You Will Use For The Project
On average, the cost of materials for a new roof makes up about 40% of the total replacement cost. This could range from $100 to $1,000 per 100 square.
The cost can vary depending on the type of roof you choose to install.
The more different the roofing materials are from the typical asphalt shingles, the more expensive they will be.
Choose the Style of Your New Roof
The new roof style can significantly add to the cost of a roof replacement. The complexity of the roof's design, the materials used to construct it, and any ornamental features can all add to the total cost.
For example, a complex roof style with multiple pitches, such as a hip roof, will require additional labor and materials to install than a simple gable roof. Also, the type of material used to construct the roof can add to the cost.
Ornamental features like cupolas or decorative ridges can increase the cost of the replacement.
Determine the Type of Roof Replacement System You Want To Install
A roof replacement system is a set of processes and materials designed to extend a roof's life and reduce the need for roof replacement. The system may include additional insulation, ventilation, and waterproofing that must be installed along with the roofing materials.
This added layer of protection can add to the roof replacement cost, but it can also help protect the roof from further damage and reduce the need for additional roof replacement in the future.
Add in the Cost of Removal And Disposal Of Old Roofing Materials
Removing and disposing of the old roofing material can cost between $0.40- $2.00 per square foot. It'll depend on many things, like the type of material you have and the features of your roof.
However, on average, the total cost of removing and disposing your roofing is about $665 to $3,343. Usually, roofing companies include the cost of removal in their estimates.
Factor In Labor Costs
The cost of labor for installing roofing material typically ranges from $1.50 to $3.65 per square foot. The cost of installing a roof also varies based on the difficulty and skill required for different types of roofs and the design of your home.
You may have to pay more for labor if you're installing a roof that's not as simple as an asphalt roof. For example, installing slate or clay tile roofs requires special expertise and these types of roofs are usually more expensive because they are heavier and cost more to ship.
It's important to carefully review the estimates for your roof replacement costs and understand what you're paying for.
Roofing Costs by Type of Roof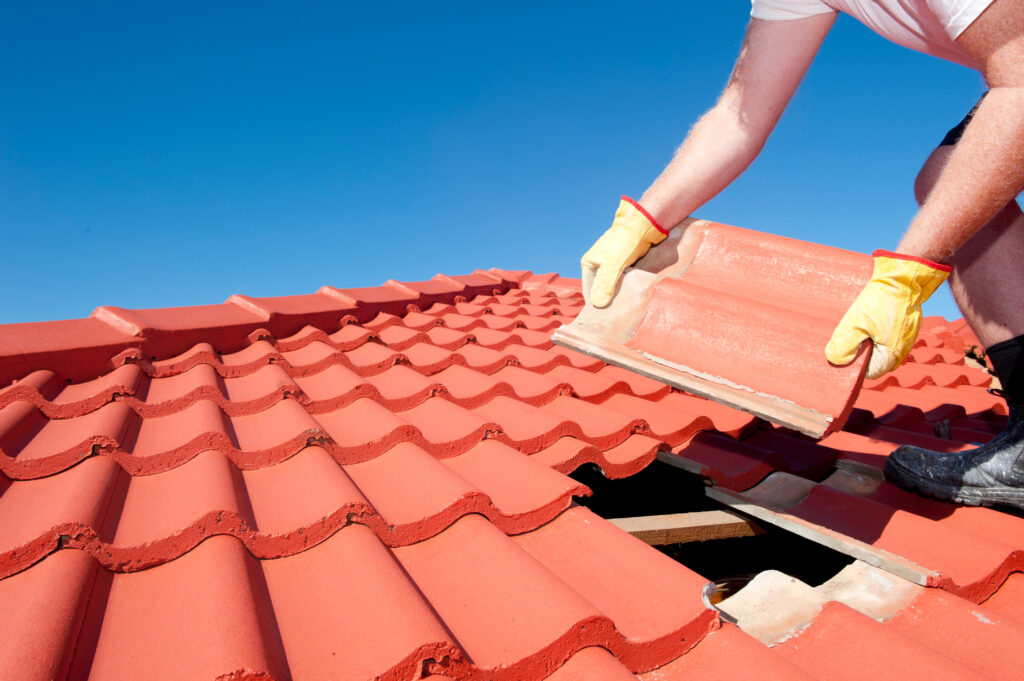 Asphalt shingles are a common choice for many homeowners because they are both affordable and long-lasting, with a lifespan of up to 50 years in some cases.
However, if you're considering getting a new roof, you have many options to choose from, as long as you have a decent budget. Below is a comparison of the cost of different types of roofing materials in a standard 2,200-sqft home:
Asphalt Shingles: Asphalt shingles require minimal maintenance, making them the perfect choice for most residential roof replacements. A new roof can cost approximately $2,500 to install, depending on the type of shingles and other factors, such as roof pitch and roofing accessories.
Galvanized Steel: It is typically more affordable than other materials, such as copper and aluminum, and can cost around $3,000. It is also resistant to corrosion, which makes it a great long-term investment.
Stainless Steel: Stainless steel roof replacement is a great way to increase a roof's longevity and durability. This roofing material is extremely resistant to corrosion and weather damage, making it a great option for roof replacement. On average, it costs around $14,000.
Clay Tiles: Clay tiles are durable, attractive, and provide excellent insulation. Clay tiles cost around $17,000. They can last for decades, making them a great long-term investment for any home.
Slate: Slate tiles are more costly than materials like metal or wood, but they are very durable. They are fireproof and resistant to high winds, extreme temperatures, hail and small branches. They cost around $20,000.
Copper: Copper roofs are the most expensive roofing options, but they have a much longer lifespan than traditional roofs. They also give your home a luxurious look and can enhance its curb appeal. Copper roofs cost $25,000 or more.
Key Takeaways
Getting a new roof can be a large investment, but it is necessary to ensure the safety and integrity of your home.
By understanding your roof's current condition, researching the cost of materials and labor, and considering additional factors such as style and roof replacement system, you can calculate the cost of a roof replacement and plan accordingly.
Always consult a professional to determine your home's best course of action.