Over the summer, Leslie and I had the opportunity to be part of a wonderful project to help those in need in a local community. We came along to document the journey as a major manufacturer and a major charity partnered to create a beautiful living space for families facing homelessness and other issues.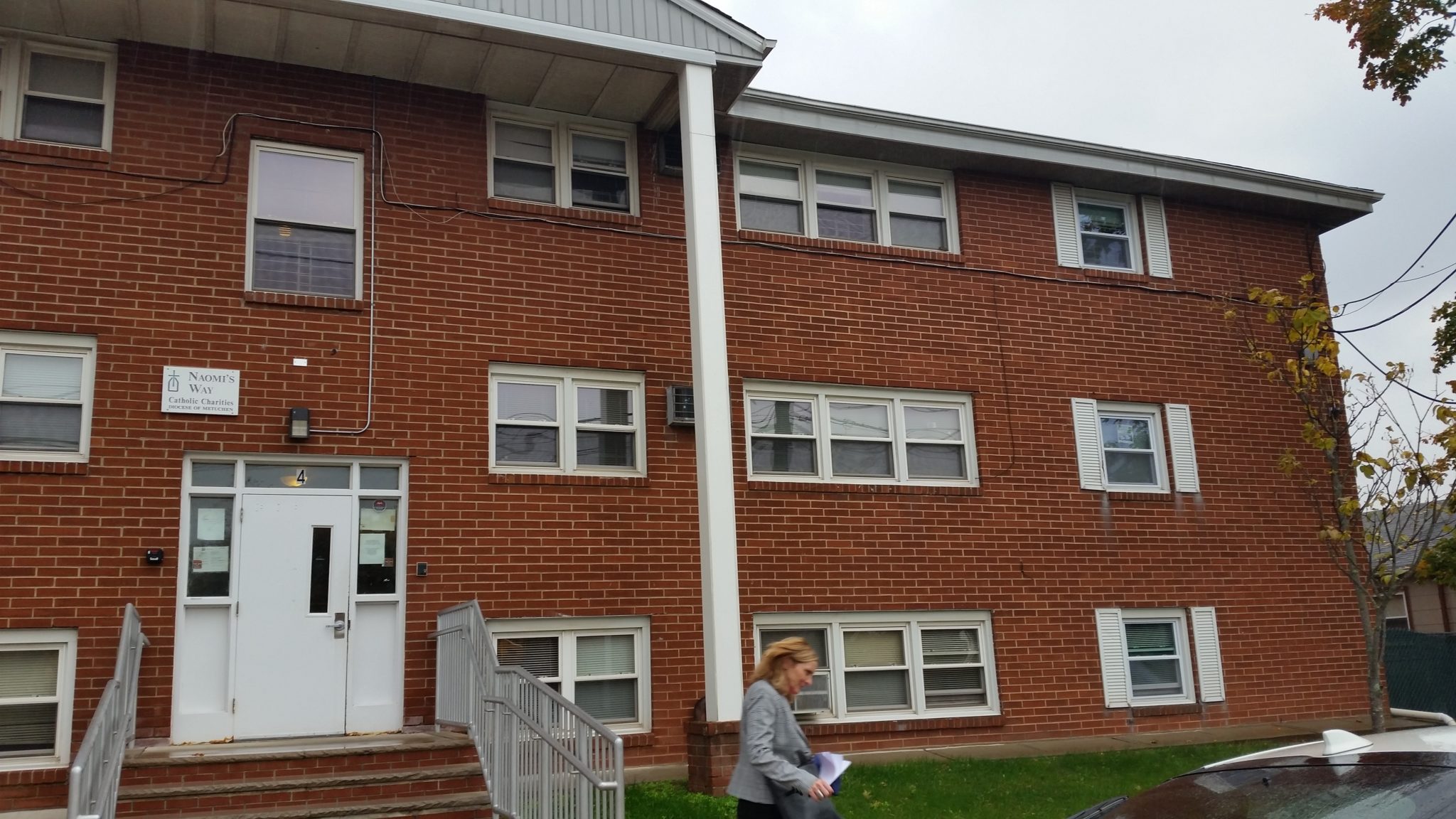 For more than 30 years, the Naomi's Way shelter in New Brunswick, N.J., run by Catholic Charities, Diocese of Metuchen (CCDOM), has provided transitional housing to single women with children who were previously homeless. Now, thanks to a partnership with American Standard, the 12-apartment facility has reopened with new bathrooms, kitchens and a fresh coat of paint as permanent housing for families and individuals with special needs related to homelessness, job loss, abuse and addiction. And The Money Pit was there throughout the whole process, filming before, during and after the transformation of the building.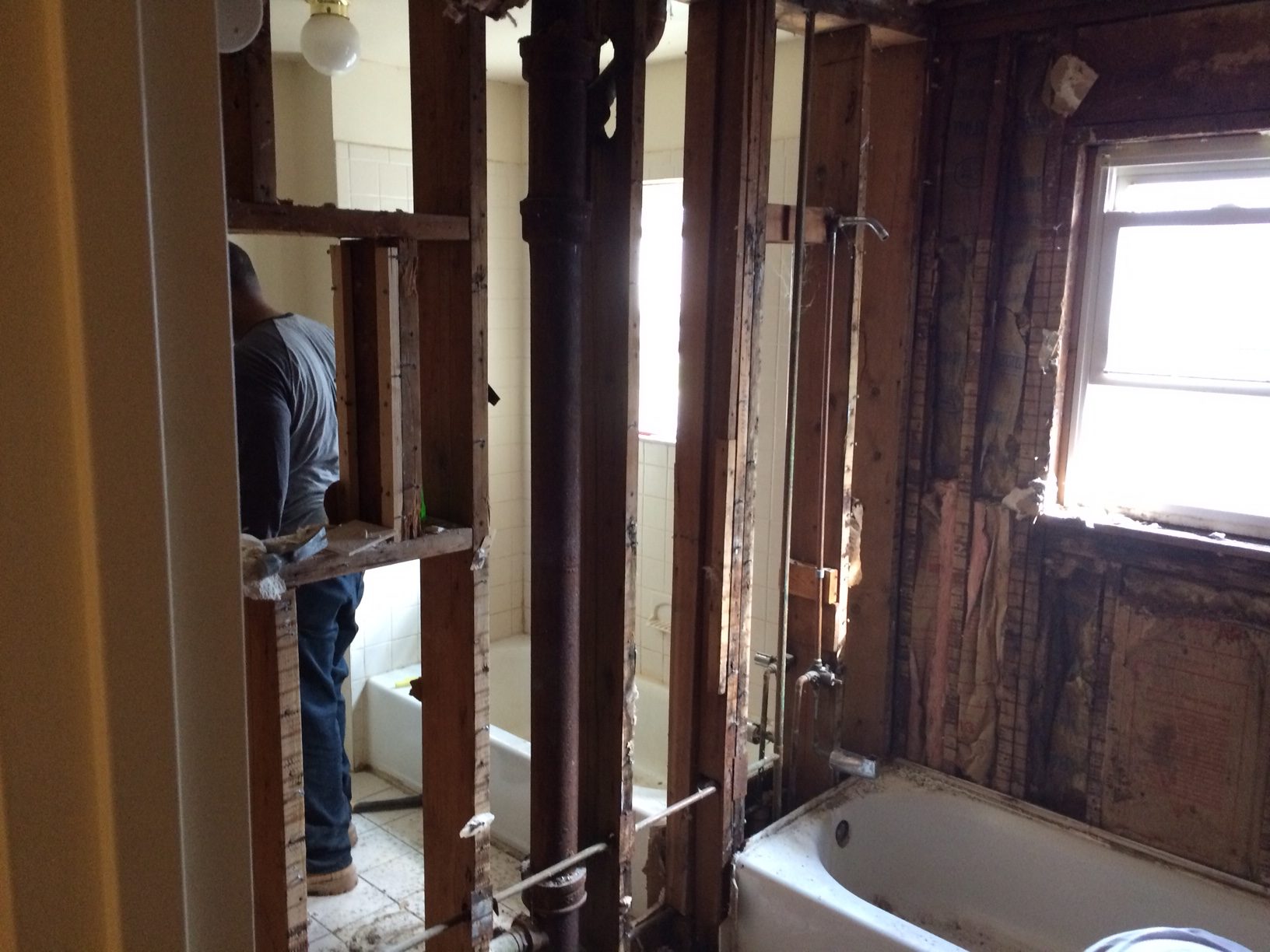 It was an enormous undertaking that took months of hard work, with American Standard donating more than $100,000 in bathroom and kitchen fixtures, faucets and labor renovation funds, plus more than 330 hours of painting time by employee volunteers to help remodel the building. We at The Money Pit were honored to have been asked to help tell the story of the great work that the two partners came together to accomplish.
EPISODE 1: American Standard Partners with Catholic Charities for Naomi's Way
Catholic Charities is a nonprofit organization committed to serving the most vulnerable and most in need in the community. Joining forces with CCDOM was a perfect fit for American Standard, said Jeanette Long, VP marketing communications for the company. She explained that American Standard's overall mission is to improve daily living, and that its belief in corporate social responsibility drives it to look for ways to make a difference in the world, both at home in the U.S. and globally.
By partnering with CCDOM to convert Naomi's Way from a transitional residence to permanent apartments, American Standard enabled the nonprofit to dream bigger so that its original plan to renovate just the kitchens was expanded to include a makeover of the bathrooms as well.
Those living spaces had endured a whole lot of wear and tear over the years, and the goal was to give them a durable and attractive update with fixtures and features that will stand the test of time.
"This building has been in service for a long time and this is the first opportunity we've had to really give it a well-needed facelift," said Rich Matarangelo, facilities maintenance department manager for Catholic Charities, Diocese of Metuchen, during the remodeling process.
EPISODE 2: Naomi's Way Renovation is Underway in New Brunswick, NJ
Rich and his crew worked like a well-oiled machine to tackle the massive challenge of renovating 12 kitchens and 12 bathrooms all at the same time.
In addition to durability and classic style, the fixtures and faucets donated by American Standard all feature water efficiency without sacrificing performance. This is not only an eco-friendly plus, but will also help CCDOM save money on the water bills for the building, allowing the nonprofit to put its resources to greater use, explained Rebecca Rhoads, housing and social justice service area director for CCDOM.
In the bathroom, the upgrades included products that are easy to install and maintain. American Standard donated its Americast bathtubs, which have all the rigidity of a cast-iron tub but only weigh half as much. They also retain heat very well and have durable glass porcelain enamel finishes that can withstand serious scrubbing. American Standard also donated Champion toilets, which are known in the industry as the highest-performing toilet – virtually clog-free. The sinks were equipped with the company's Townsend faucets, which have family-friendly single controls, as well as a hot-limit safety stop to protect kids from burns.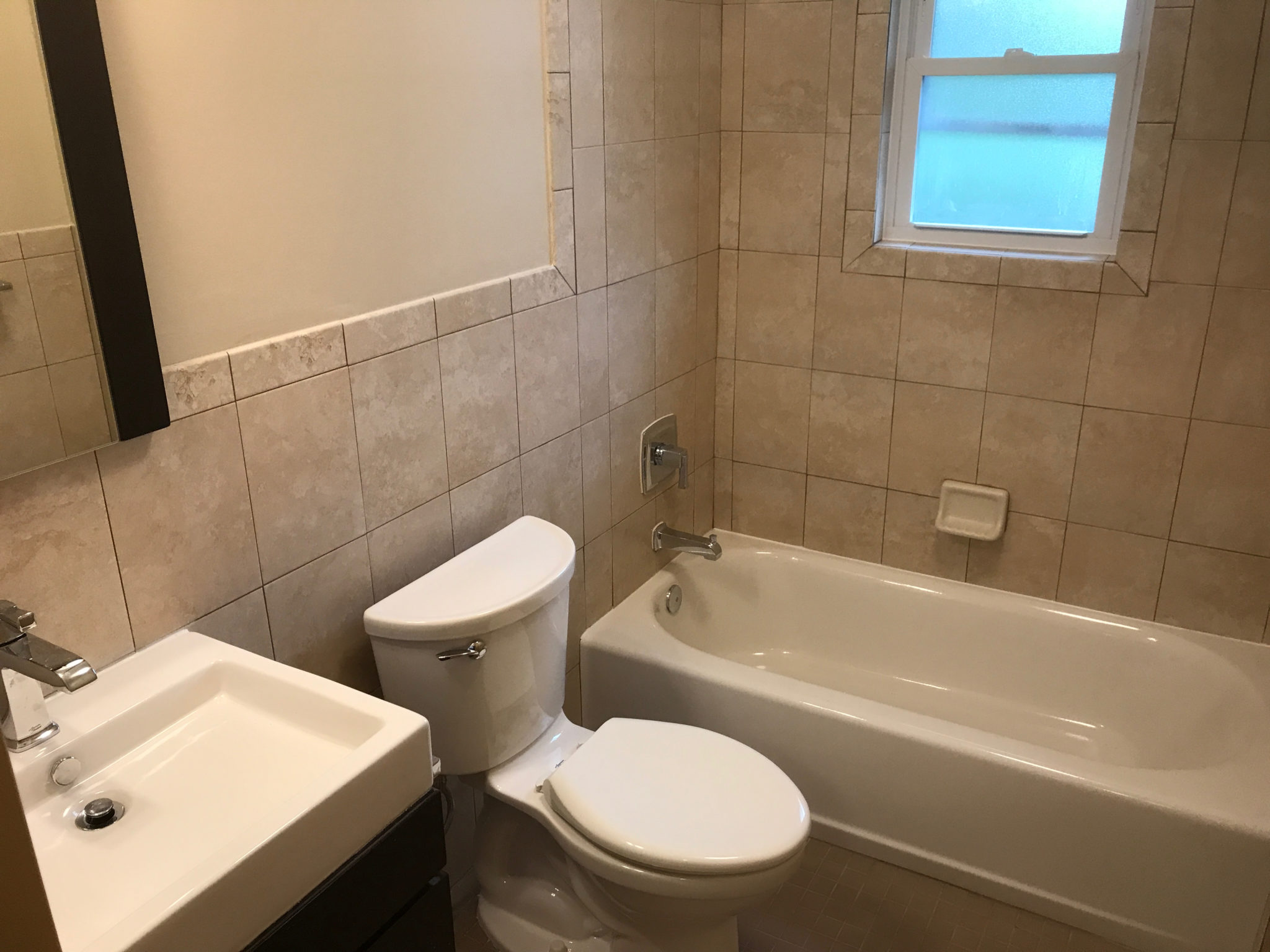 In the kitchens, which were in rough shape from decades of heavy use, the crew installed products designed to hold up under the strain of daily living. These included brand-new cabinets with soft-close hinges to prevent them from slamming shut. The kitchen faucets donated by American Standard have a durable chrome finish and feature a single control that's easy for people of all ages and abilities to use. The faucets are engineered to provide the force you'd expect while using much less water than a typical faucet, and contain ceramic disc valves, which actually improve with use and can last a lifetime.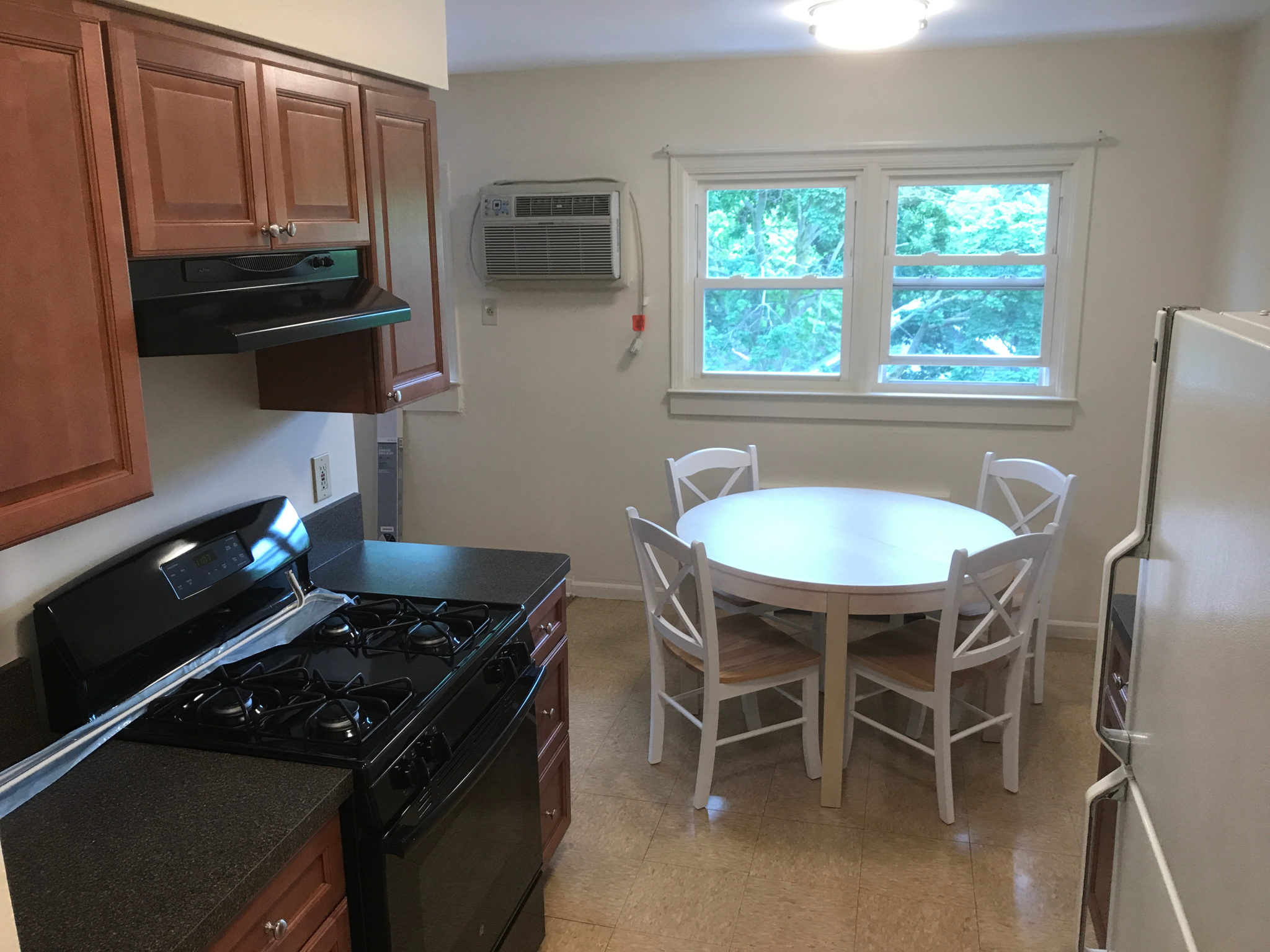 The apartments and common areas also got a fresh coat of paint from American Standard employee volunteers, who each receive 24 hours of paid time off for community service projects from the company every year as part of its corporate responsibility philosophy. More than 40 employees put in 330 volunteer hours over the course of two weeks to give the walls and hallways of Naomi's Way a new foundation.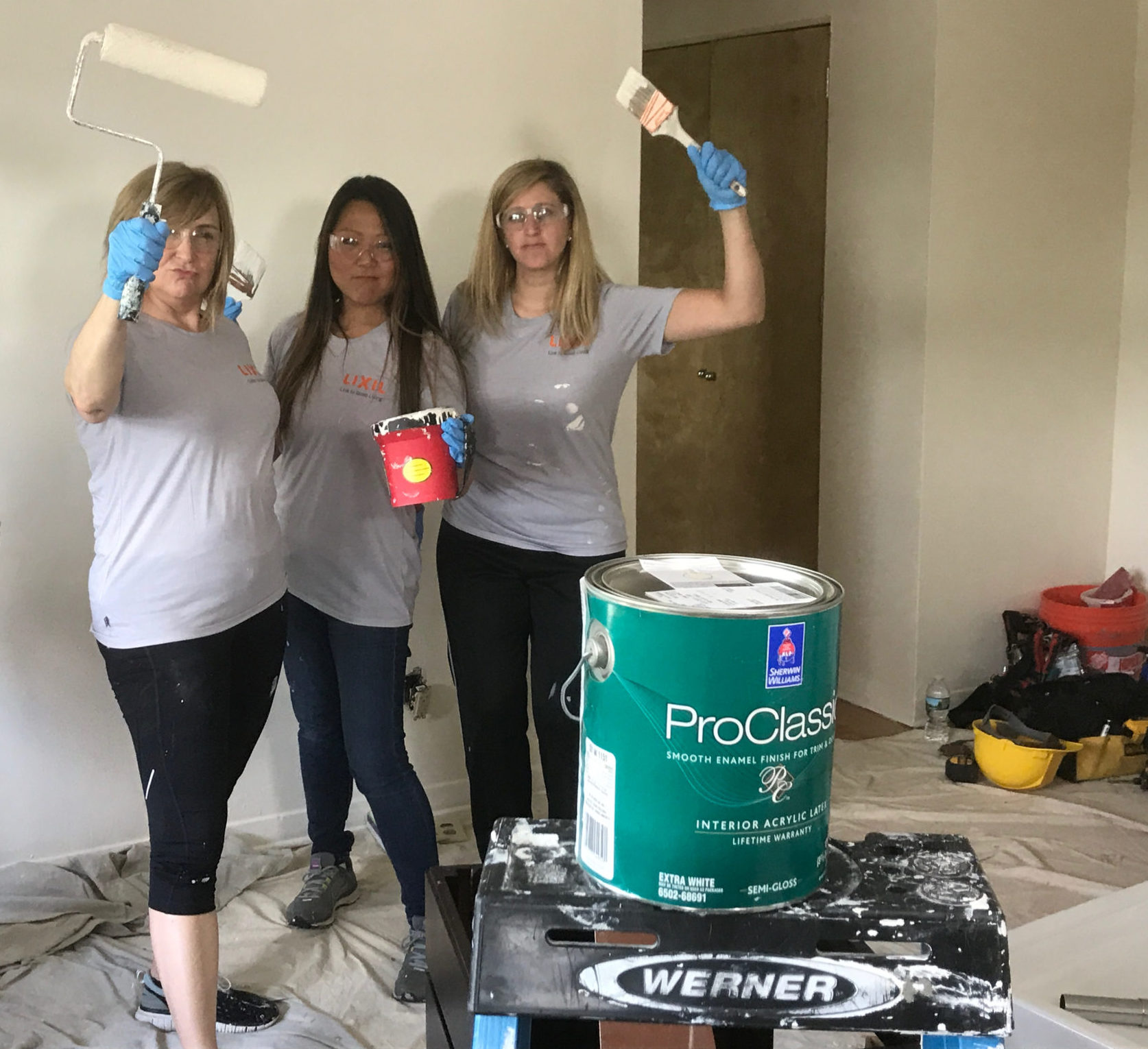 The paint itself was donated by the Sherwin Williams of North Brunswick, N.J., and the full renovation project also included product donations from other manufacturers. LED energy-saving light fixtures were supplied by Somerset, N.J.-based Philips Lighting, and AFCI outlets as well as plate and outlet covers were provided by Leviton of Melville, N.Y.
EPISODE 3: Naomi's Way Renovation Revealed!
Naomi's Way is located in New Brunswick, N.J., an ethnically diverse community where city leaders are working to improve local schools and public amenities. The city is also updating the streets to be safer for pedestrians and cyclists. It's a great place to live and we're thrilled that a dozen families will now have permanent homes there.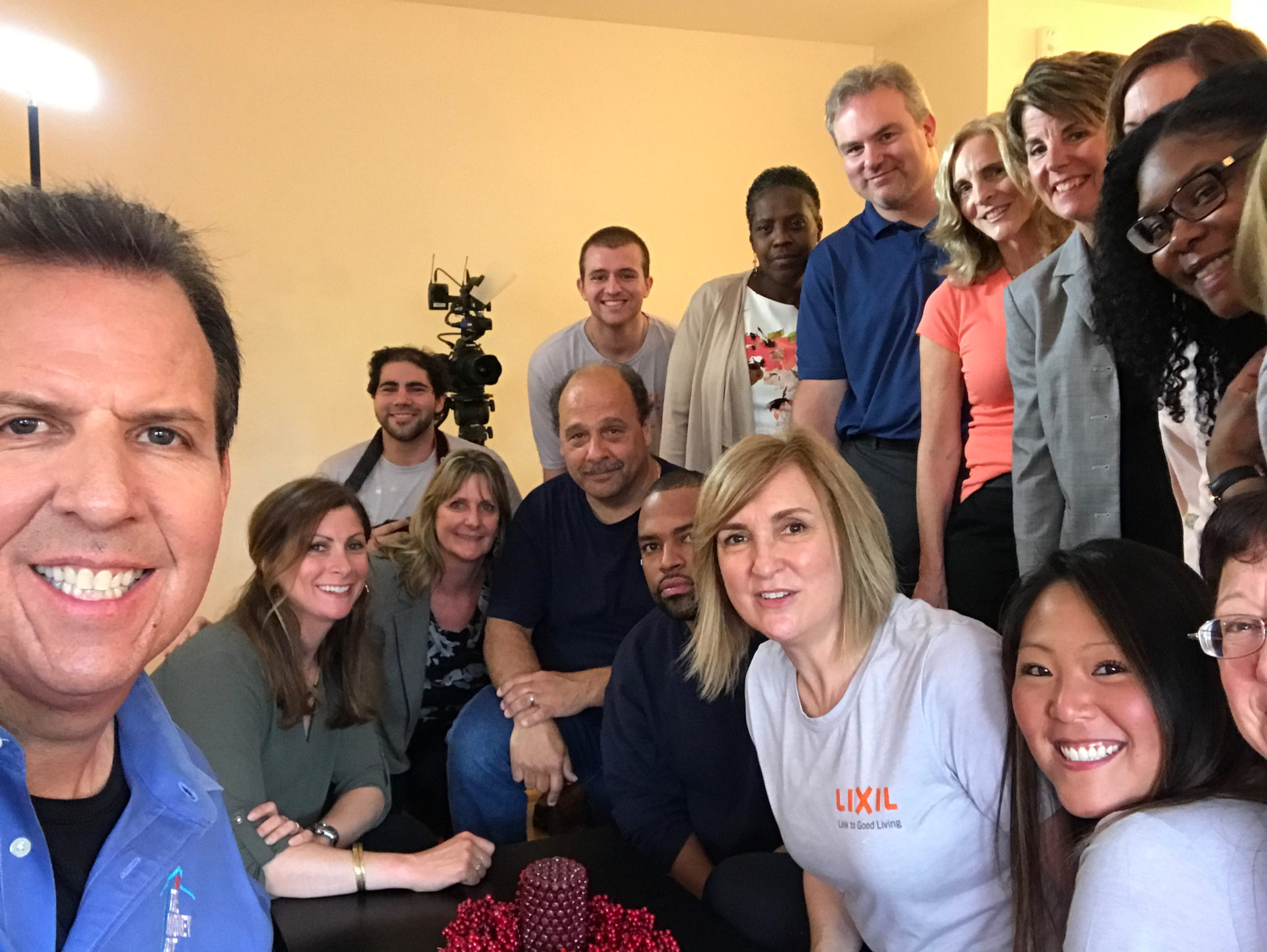 We'd like to applaud American Standard and CCDOM for their partnership on the renovation of Naomi's Way. It was such a rewarding project to be a part of, and we're so glad we were invited to help tell this compelling story!