We recently got some very exciting news here at The Money Pit: Co-host Leslie Segrete has received an Emmy nomination! Leslie was nominated for Outstanding Art Direction/Set Decoration/Scenic Design for her work on "Harry," the daytime talk show hosted by Harry Connick Jr., and we are so proud of her!
"This was Leslie's first year as an art director, which makes this accomplishment even more amazing," says co-host Tom Kraeutler. "Sharing hosting duties with Leslie for over a decade now, I've had a front seat view of her many, many talents. I am absolutely thrilled that she's getting this recognition. Leslie is up against some tough competition, including 'The Ellen DeGeneres Show,' 'The Talk' and 'Sesame Street,' but this just goes to show how amazing her skills are as an art director."
After getting this great news, I sat down for a chat with Leslie where I discovered Harry Connick Jr.'s absolute favorite color, why art directing is a form of storytelling, and one big mistake that homeowners tend to make when decorating their living spaces.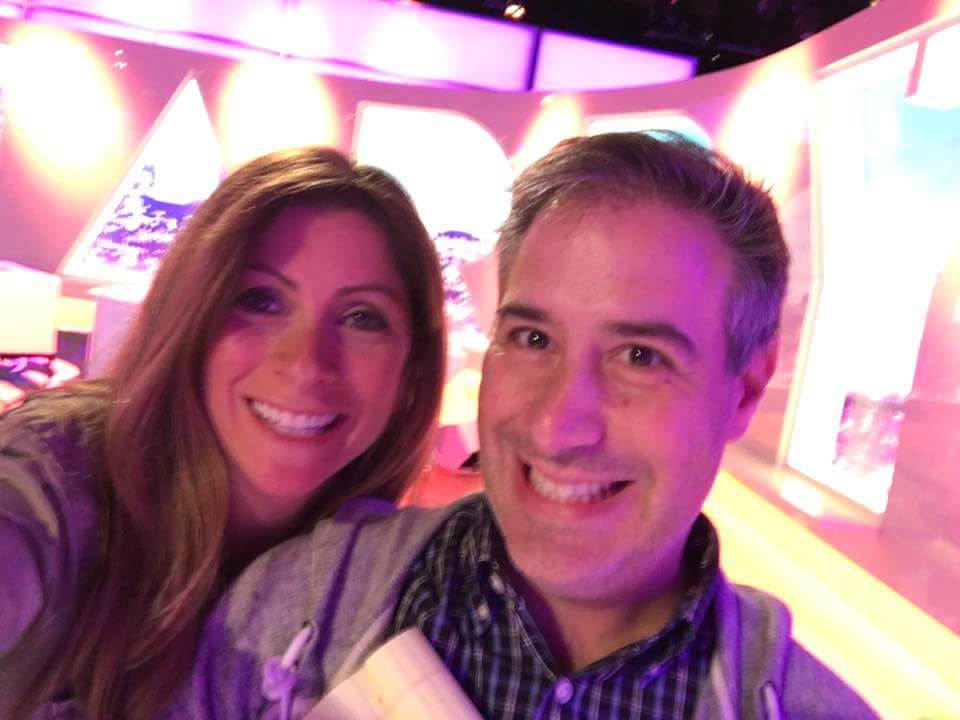 First of all, congratulations! How does it feel to be nominated?
Thank you so much! It's just so exciting. It really is true what they say – it's so nice to be recognized. My partner Jason Kirschner and I both co-art direct the show. We're nominated in a very big category of Art Direction, with some super-talented people, and just to even be considered at the same level as everybody is phenomenal.
What is your guiding vision for the set of "Harry" and the look of the show?
When it comes to designing scenery or art directing a show, it really depends on what the vision is for the host of the show and what the producing team has in mind, and then as an art director, we get to contribute what we think visually the show should look like.
With "Harry," because it's his show, we really want to make sure that it represents what Harry Connick Jr. likes. He has a very clean, modern aesthetic. He likes things simple, but well designed. Gray is his favorite color. Every tone of gray, we like to mix it together for him, in his dressing room and in his private space in the studio. And he really has a clear vision of what it is that he likes, so we try to carry that through in all of the design for every segment, every piece of scenery that we present for him.
What's a favorite set that you designed for the show?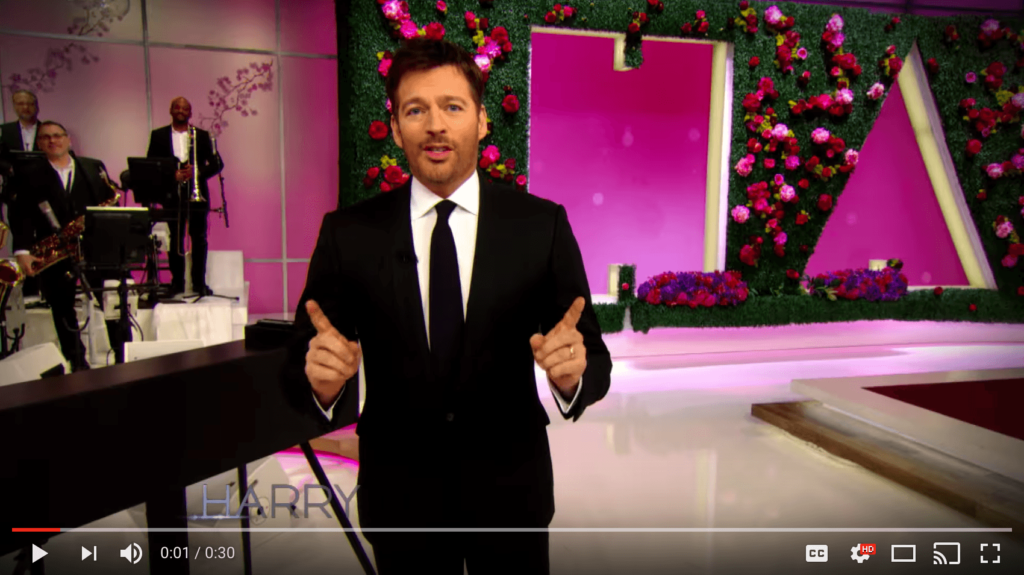 I would have to say our Valentine's Day set. We covered the whole wall that says "Harry" with the monitors in it with boxwood hedging with all these beautiful flowers that we hand-laid in there. My partner along with myself and our two other team members, Samantha Sedlack and Chip Glynn – the four of us painstakingly mapped out this 50-foot curved wall that's 12 feet high with all of these little boxwood hedges and put in all of these flowers by hand and hung these drippingly romantic chandeliers. It was probably the biggest transformation, and it just made the space look so warm and so beautiful…I just wanted to keep it up forever!
What's your favorite thing about being an art director?
There are so many things to love about it. And it varies depending on the project. I worked for home design TV for 17 years and for that, either I was designing or I was ghost-designing a series, or I got to determine what the design style was for the hosts of the show.
So I think it's always about determining what the story is and who the characters are, whether it's scripted or non-scripted or a talk show or design show. The character could be a house, or the character could be a person in the story, or the character could be the host. And so you really have to figure out what story is being told, and how to best represent that visually. And I think that's the best part of being an art director, because you can interpret so much through the setting, and we're able to design that setting where those stories and that life unfolds. So, I love it.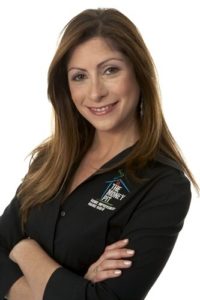 What are some principles from set design that carry over into home design?
Well for me, they're one and the same. So for me, designing someone's living space, even if it's my own, is just like designing a set because it's the layers of everything that makes your house a home or that makes a set part of the story. So you really need to dig into who you are and what you like, and what are those layers?
And I think with home design, people tend to dive in and do things so quickly without really living in the space and feeling what it's like, and it's important to not rush into things with your house. It's fun to make quick decisions and pick something, but overall, take time to evolve the space and collect things that work as far as accessories and decor pieces. Don't be in a rush to add all those little bits of the layers.
Excellent advice from one very talented designer! The Creative Arts Emmy Awards are April 28th, and we'll be watching and rooting for Leslie! Check out "Harry" to see some of her awesome work…and probably a lot of the color gray!