As many of our listeners may know, both Leslie and I truly feel both the pain and pleasure of home ownership. My house has been an ongoing project I've been working on for most of my adult life. It's 126 years old and was built by my great grandfather. Back then, most doors didn't even have a lock, let alone any concern for energy efficiency. Today, I consider it an honor and a duty to keep my home in good condition and eventually pass it down to my children.
About a year ago, I decided it was time to replace the three entry doors. The decades-old steel doors had neither energy efficiency nor style. We went with Therma-Tru. The company has been a trusted sponsor of my program for many years, and I've always admired their products, which are beautiful, secure and energy efficient.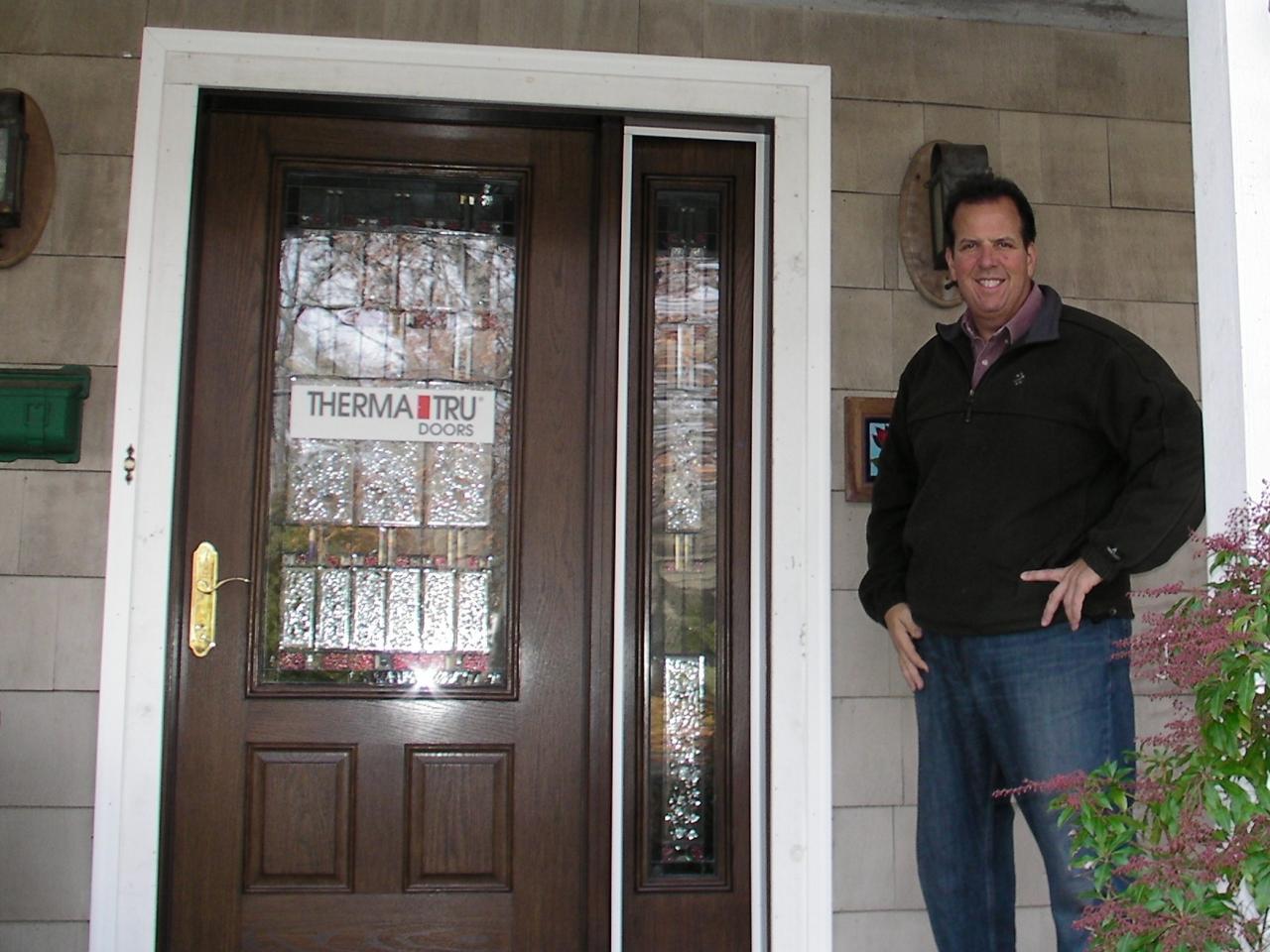 The only decision left to make was which of the hundreds of options would fit the style and look or our two-story colonial, a process that was greatly simplified by using Therma-Tru's free online Door Designer. Ultimately, my wife and I choose a door from the Fiber-Class Oak Collection doors with the Sedona Art glass package, a classic mission style, which complements the home's overall character. The doors have natural warmth and a rich oak graining made to resemble real wood, but they have all the incredible benefits fiberglass has to offer, like resisting splitting, cracking and rotting.
In addition, we were able to take advantage of one of the newest features Therma-Tru has: vented sidelights. Unlike typical sidelights, mine swing open and have screens, allowing us a terrific source of ventilation without the necessity of covering the entry door with a screen. We also added a multi-point locking system, that engages a series of locks at several places on the frame, and an adjustable security strike plate that withstands three times the force of a standard strike plate.
Now that this project is done, I know our high-tech doors will add lasting beauty, security and energy efficiency to our historic home for years to come. And if my great grandfather who built this home five generations ago is looking down at me now, he's probably wondering what took me so long!