Imagine a kitchen faucet that senses what you're trying to accomplish and, without a touch, immediately responds to your needs. The Moen Brantford pulldown kitchen faucet provides this hands-free convenience, thanks to MotionSense technology that detects movement in two sensing zones. It's like having a second set of hands in the kitchen—perfect for when your own hands are too full or too dirty to turn on the faucet.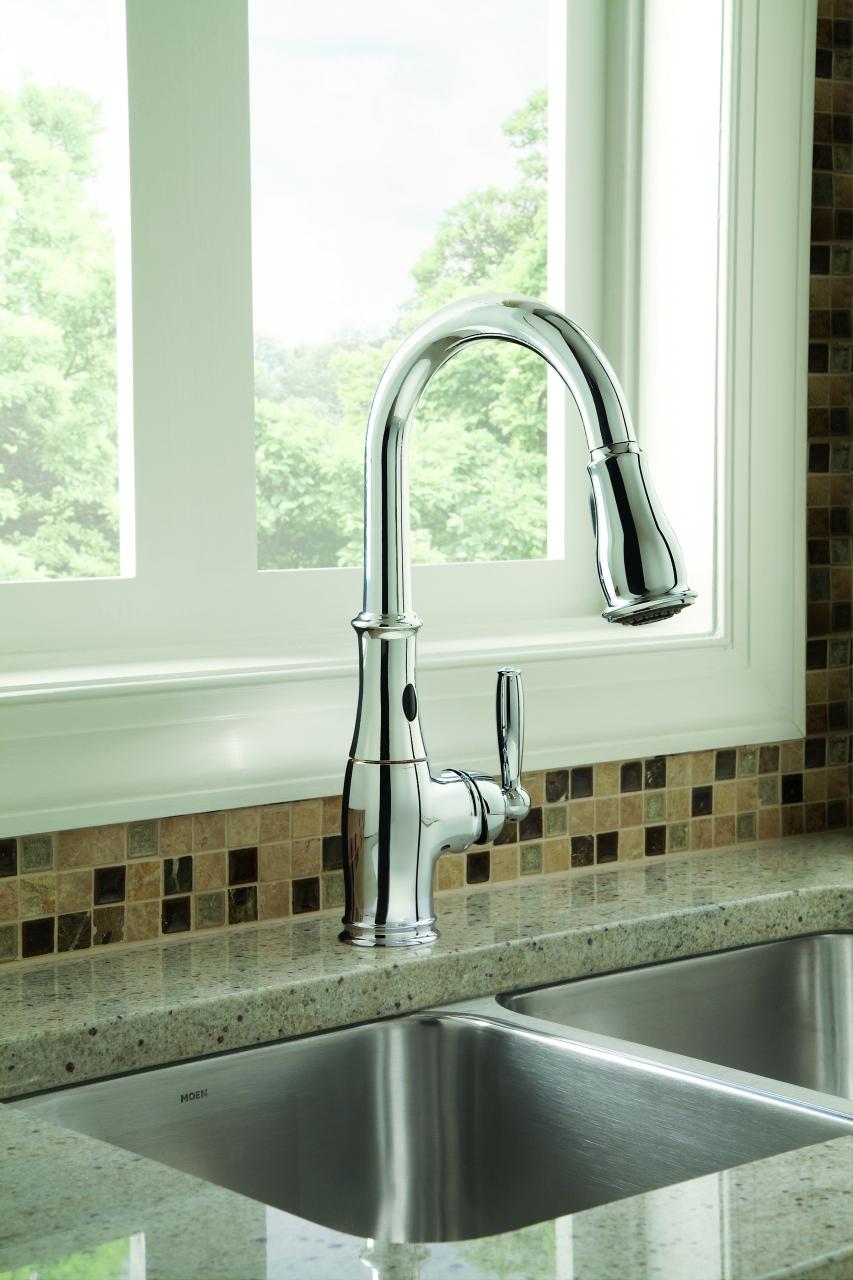 The Brantford pulldown kitchen faucet has a Wave Sensor at the top that starts and stops water flow with a simple hand movement from above, and a Ready Sensor near the base that detects when an object like a cup or hand is placed beneath the spout. The Ready Sensor runs water for as long as that item remains in range, and automatically shuts off the flow as soon as it's removed from the sensing zone. These MotionSense features help reduce the spread of germs and save water, and handle on the side of the faucet provides manual operation and adjustment of water flow and temperature.
Moen's Brantford pulldown kitchen faucet offers traditional styling to suit any décor, and is available in Chrome, Oil Rubbed Bronze and new Spot Resist Stainless finish, which resists fingerprints and water spots. It's backed by a five-year warranty for all electronics, plus a limited lifetime warranty for all finishes and mechanical components. Learn more about Brantford and find local retailers at moen.com/motionsense.