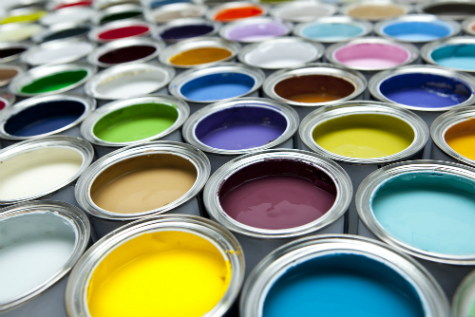 When it comes to your home's exterior, you can change the color only so often — maybe once a decade if you applied a long-lasting, good quality paint or stain.
Not so with the interior. If you want to change your wall color on a whim, you can do it this weekend. That's part of the beauty of interior painting — it's quick, easy, and very affordable.
And it's a great project for early summer. You can paint with the windows open to enjoy the breeze. And when you're done, your beautiful new wall color will make you feel like you're on vacation without ever leaving home.
If you're stumped on color choice, the experts at the Paint Quality Institute recommend a simple formula: Choose a wall color that looks natural in your part of the country.
Just look out the window for inspiration. Your eye will naturally be drawn to a color you love. Take a picture that accurately depicts the color and bring the photo along when you shop for your paint.
Greens and blues are good summer color choices in all parts of the country since they evoke foliage, sky and water. Color psychologists say these hues are also among the most relaxing, making them ideal for summer living.
Not a fan of green or blue? Beige or brown are perfect for desert environments, or for anyone looking for down-to-earth colors that convey feelings of warmth, solidity and protection.
If you're a sun-lover, bring the sunshine in by painting your walls yellow. It can make an interior space more cheerful, so you can enjoy good vibes even on a cloudy day — or when stuck inside next winter.
After selecting the perfect color, you'll want to be just as careful choosing the type of paint. The Paint Quality Institute recommends a top-quality interior wall paint made with 100% acrylic. Compared to other paints, they adhere better, hide better, resist fading, have better stain resistance and are easier to clean.
Take time to select a color you love and buy the right wall paint, and your summer painting project will be no sweat. Before you know it, you'll be relaxing outdoors knowing that you've given your home's interior a super summer look.