Exterior house painting is a great way to maintain and beautify the wood siding on a home, but it's important to do things correctly. By making exterior painting mistakes on your home, you may suffer the consequences: a higher cost to paint a house exterior and a shortened life for your brand new paint job!
By doing your own painting, you can keep the cost to a minimum and you'll also enjoy a great sense of accomplishment when your beautiful new exterior paint job is completed.
Here's how to avoid the most common exterior house painting mistakes: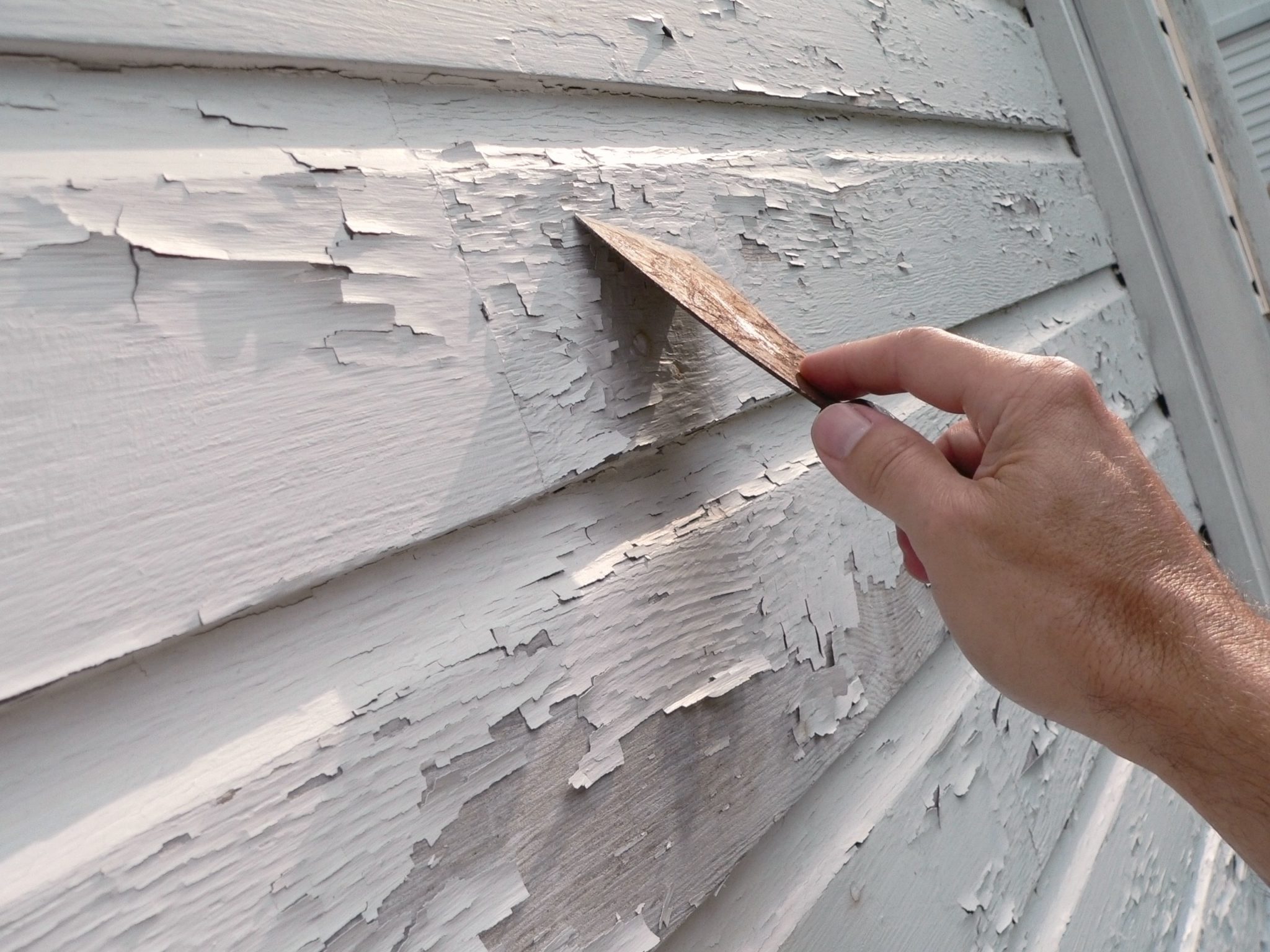 1.
Prep old painted surfaces for a new coat
Inexperienced painters can't wait to begin applying the paint, but professionals know it's what you do beforehand that spells success or failure with exterior home painting. That's why good surface preparation is vitally important when doing any kind of exterior house painting.
Before starting to paint, make sure the surface is clean and free of dirt and chalk. Scrub with soap and water, then rinse. Remove any loose, flaking, or peeling paint by scraping and wire-brushing. The old coat that remains will probably have rough edges and will require scraping or sanding.
For wood siding, sand areas with glossy paint so the new paint will adhere better. If you see any bare wood, be sure to spot-prime that area before applying the finish coat.
You can also speed up the whole process by using a pressure washer to prepare the surface for painting. Just be careful not to set the pressure too high, or you might inadvertently damage soft wood surfaces.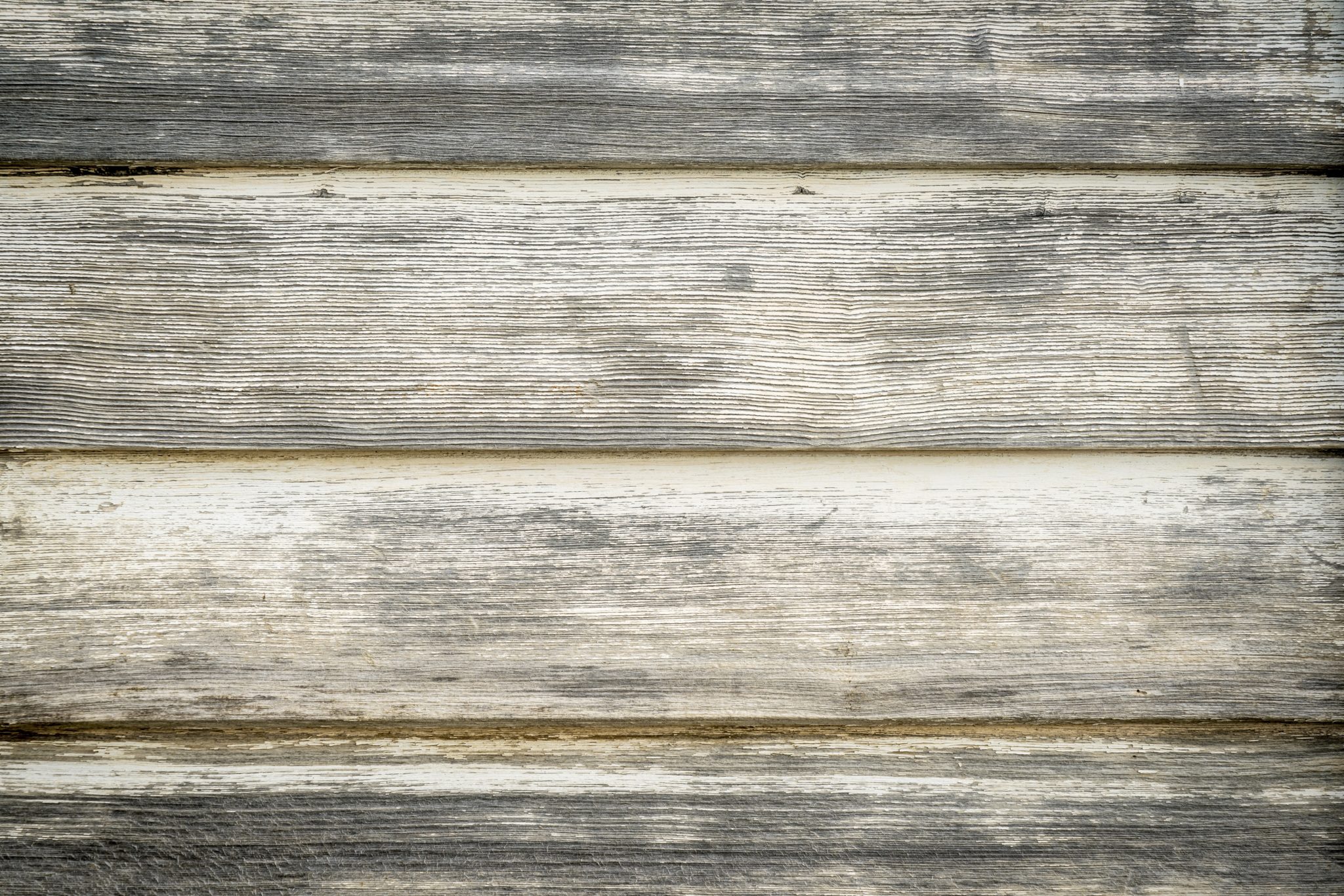 2.
Prepare weathered wood properly
Painting bare wood that has been exposed to the elements for even a few weeks can lead to cracking and peeling of your exterior paint after only a year or two. Just like painted surfaces, this problem can be avoided by thoroughly sanding the weathered wood, then priming before painting. Remember to brush off any dust or paint chips that remain before starting the new painting job.
Watch out for lead paint
Whenever you're working with old wood, it's important to be mindful of the dangers of lead paint. If your home was built before 1978 and you suspect the presence of lead-based paint, paint removal becomes enormously more complicated. Exposure to lead paint, especially in children, can cause serious neurological damage.
The first step is to test the paint for lead. If confirmed, you'll need to hire a contractor certified by the EPA in lead-safe practices to take over the painting project.
The EPA provides a super helpful lead paint website for help keep everyone safe from lead paint. Check out
3.

Primer key to making paint last

Almost any exterior house painting job will benefit from a coat of primer, but it's especially important to prime wood that has not been previously painted. The same holds true for any other unpainted wood — either because it has peeled or flaked off, or because of rigorous scraping and sanding during surface preparation.

Primer is much different than paint designed for the top coat. Primer can be thought of as the "glue" that makes paint stick. While top-coat paints are intended to stand up to wear and tear, as well as UV radiation, primers are designed to adhere to a wide variety of old surfaces, and lock the top coat to the old surface to avoid peeling or flaking.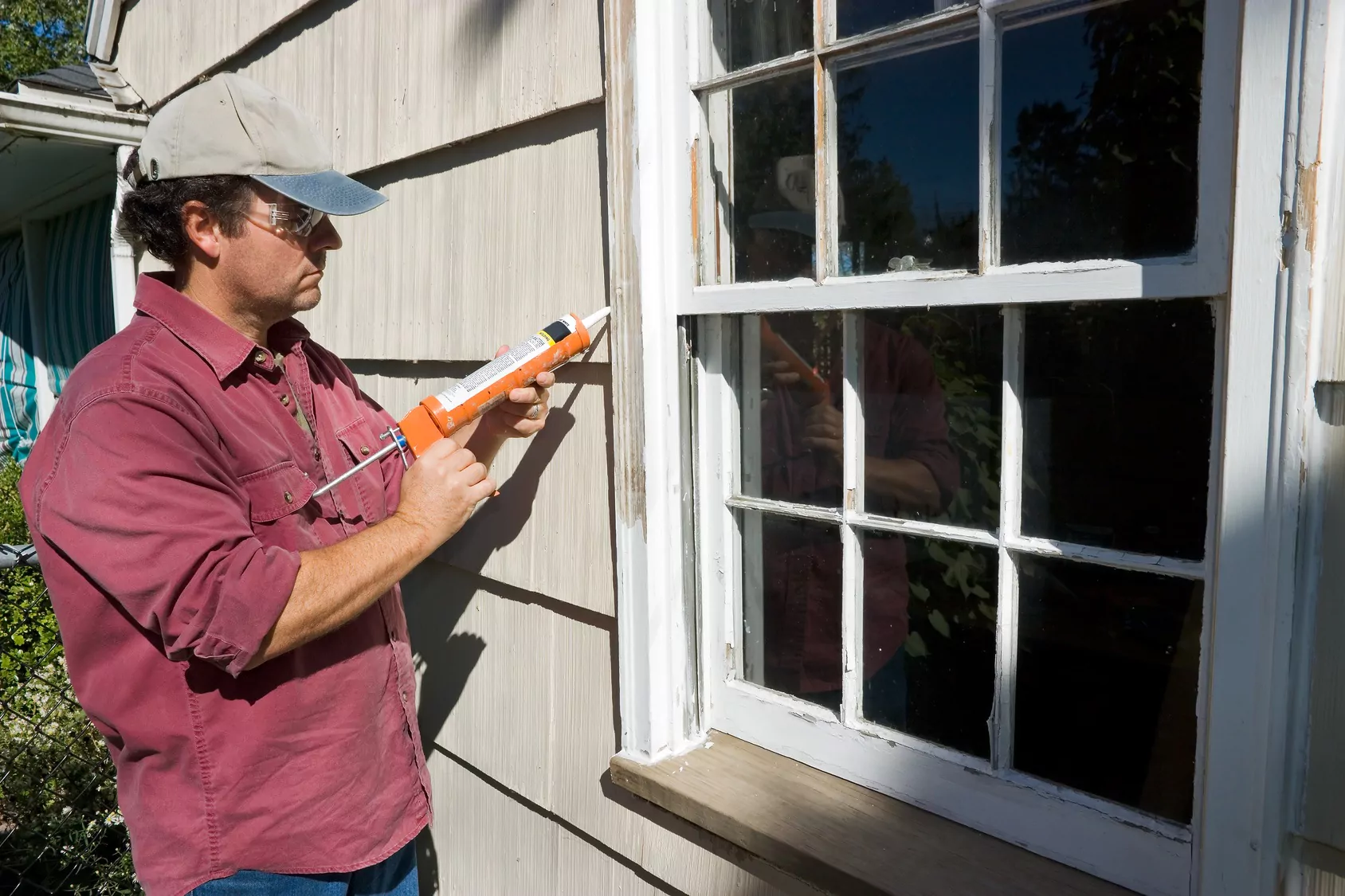 4.
Correct moisture sources behind the wood
Moisture seeping from behind can result in blistering and peeling. Careful caulking can resolve most of these issues. Among the areas to check are open seams at corner joints and anywhere that windows and doors intersect the walls. Splits or cracks within the siding should also be filled with paintable siliconized acrylic caulk.
Lastly, remove any mildew with a solution of one part bleach to three parts water, then rinse with clean water. Wear eye and skin protection, and protect nearby plantings.
5.
Best weather for your exterior house painting project
Exterior house painting is not a foul-weather sport and poor weather conditions may actually compromise the quality and long-term performance of your exterior paint job!
Applying latex paint when the outside temperature is very cold can keep it from adhering properly;
On the other hand, applying it in extremely hot weather can impair the durability of the paint film.
Painting when rain is expected within 24 hours or so, or when heavy dew is expected, can also lead to early paint failure.
For the best results, try to paint your home exterior in moderate weather – when temperatures are between 60 and 85 degrees fahrenheit, with little wind. These conditions will permit your paint to form a durable, protective film that will last for years.
When painting on warmer days and in hotter areas, avoid painting in direct sunlight, since surface temperatures can be 10 to 20 degrees higher than the air temperature. Work your way around the house, painting areas that are in the shade.
6.
How to choose the best type and quality of exterior paint
It goes without saying that outside surfaces should be painted only with exterior paint. But the type and the quality of paint used is also important. You can't afford to cut corners here, for two reasons:
Paint is the protective coating that keeps the elements at bay. This is a key point that many people overlook, particularly if they're trying to cut costs for their exterior house painting project, and is worth explaining.
Painting is hard work! The largest part of the painting project is the labor it takes to scrape, prime, paint and pressure wash the old painted surfaces. After all that work, it makes no sense to use anything less than top quality paint that'll last for many years.
What makes one exterior paint better than another?
So what goes into making one paint better than another? As it turns out, a lot! Here's what you get when you pay more for quality paint:
Perfected pigments: Best-quality paints have the higher levels of more durable, color-hiding pigments, and do a better job of resisting fading and chalking.
Better binders: You get better, smoother adhesion to surfaces when pigments are bound into a tough, continuous paint film.
Additives: Present in low levels, additives provide extra advantages in quality paint, such as better flow and leveling, splatter resistance, and mildew resistance.
Less liquid: Pigments, binders and additives are carried by liquid, with the liquid being water in latex paints and paint thinner in oil-based and alkyd paints. With a top-quality formula, you'll have less liquid and more critical solids. Additives affect how heavily the paint will tend to apply, and how thick the paint film will be when it dries.
Latex vs. Oil Paint: Which one is best for exterior painting?
Top-quality 100% acrylic latex exterior paint provides the best overall performance and the best protection against premature failure when applied to properly prepared wood surfaces. Here's why:
Latex paints are durable and have superior adhesion, so they'll "grab" tightly and more smoothly onto a properly prepared surface.
They also are very flexible, which permits them to expand and contract with the surface below in extreme cold or heat and help prevent many common exterior paint failures like peeling and flaking.
They generally hide better than ordinary paint, which is especially important when painting over a dark color, and do a better job of resisting fading and chalking.
They are easier to apply by brush and they typically contain special additives to help keep mildew in check.
7.
Use the best quality brushes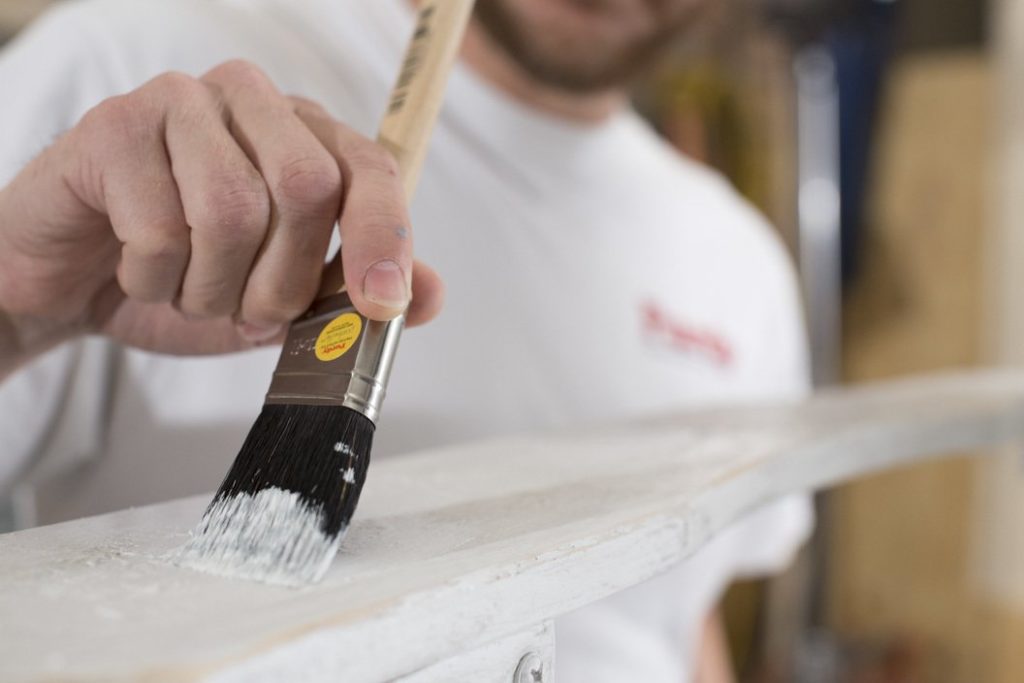 The best quality paint brushes not only help you apply a thicker, smoother, and more uniform coat of paint to your home exterior, but they'll also make your work easier and help your job move along more quickly. Look for well-balanced brushes with tightly packed bristles that feel springy when you run an open hand across them and are tapered up to the center of the brush.
It's important to select the right type of bristle for the paint or finish you are applying:
Assuming that you are applying latex exterior paint, you should work with brushes and rollers made of synthetic materials such as polyester.
For oil-based paints, varnishes, shellacs, and other finishes, natural bristles are best.
Using natural bristles with water-based (latex) paints is not a good idea as they'll absorb water and cause the brush to swell.
Of course, you can also rent, or even buy, affordable, efficient paint spray-painting equipment. New, high efficiency airless paint sprayers are inexpensive and work three-times faster than using a roller.
Conclusion
If you want your exterior house painting job to last and avoid the hassle and inconvenience of repainting again after only a few years, follow these tips for good painting practices. Your reward will be a long-lasting exterior paint job in the here and now.