Adding a backyard deck is one sure-fire way to increase your home's living space. It's an integral part of summer barbecues and get-togethers, not to mention a sweet spot for chilling out in a lounge chair or hammock and savoring warm breezes while you sip an iced tea or a cold beer and listen to the birds. We've got tips to help.
A great deck design can make your home appear larger than it is, and some well-designed decks can actually increase the value of your home — or at least act as a selling point — should selling your home be in your not-too-distant future.
But while decks are a great addition to your home, adding — or even replacing — a deck requires some careful planning to avoid costly mistakes! Here's what you need to know.
DIY or Go Pro??
The first thing to consider is whether you're willing and able to take on the project yourself, or will hire deck building pro to build it for you.
DIY. If you do it yourself, your labor costs will be nil, but a mistake in the deck design or construction process could reverse all that savings. The DIY option may be perfect if you're planning on a fairly simple square or rectangular deck, but things could get dicey or even dangerous if you choose a more complicated multi-level deck design.
Hire a PRO. Hiring a pro will drive costs up, but the deck will get built faster and is more likely to be built in a safe and sturdy manner. Plus, pros can help provide design options and may think of things you might have missed in the deck design, like built in benches or making sure there's really enough roms for a dining, lounging and a very inviting hot tub! Plus, one a pro is on the job, he or show will be responsible for the permitting process and will work directly with your city building inspector to make sure the work is up to code.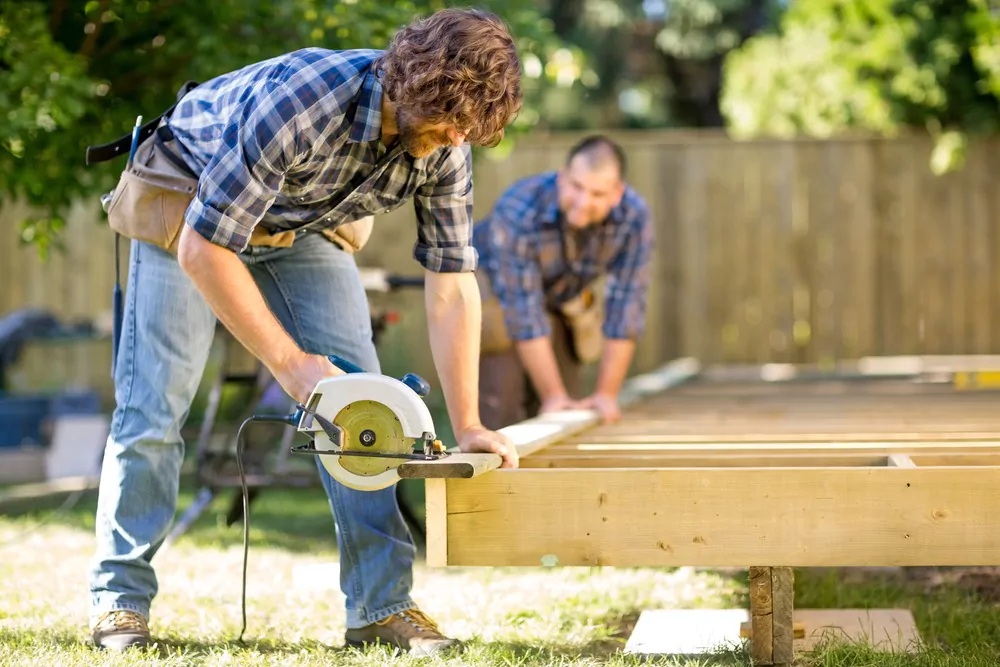 Have a Deck Design Plan — Literally
There's a great saying that holds true here; plan your work and work your plan! You can get deck design plans online or at your local home improvement/big-box store, and most come with a materials list, which could spare you the task of having to figure it all out and create your own. Step-by-step instructions can come in handy too, especially if you're not completely sure of your skills and this is your first time building a deck.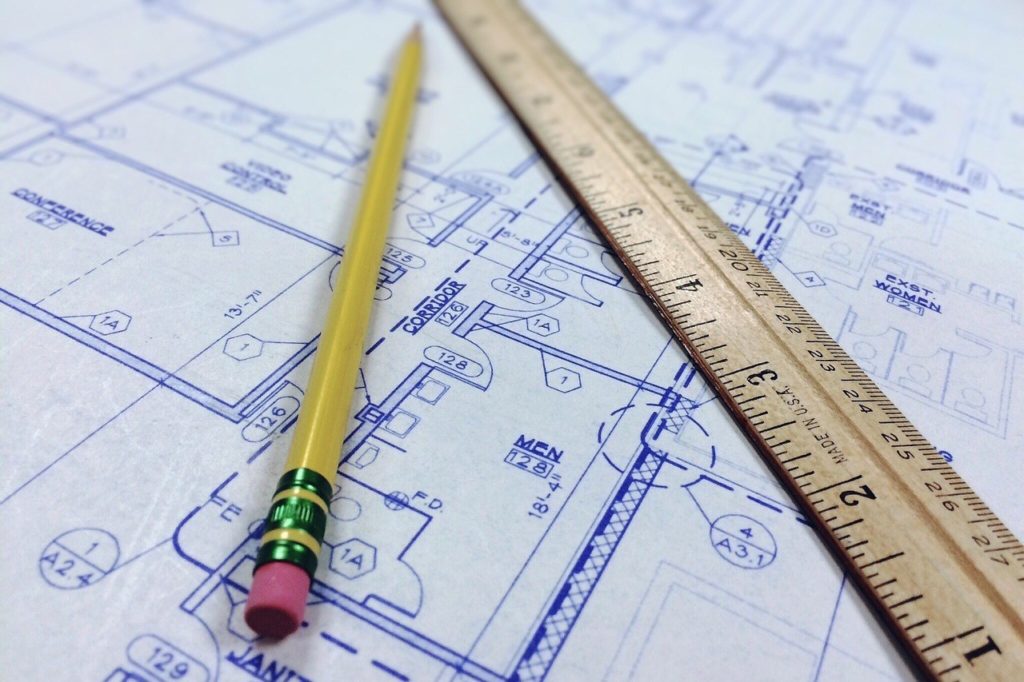 Get Permission: A Word About Permits
Many cities and towns mandate obtaining a permit if you're planning to add a deck to your home. Although it may seem like a hassle, there are good reasons for permitting laws.
For one thing, obtaining a permit will make you privy to the building code requirements for decks in your area (e.g. spacing between balusters, guard and railing requirements, weight requirements, etc.).
Last spring saw several news stories about residential decks collapsing during backyard get-togethers due in part to faulty construction and maintenance.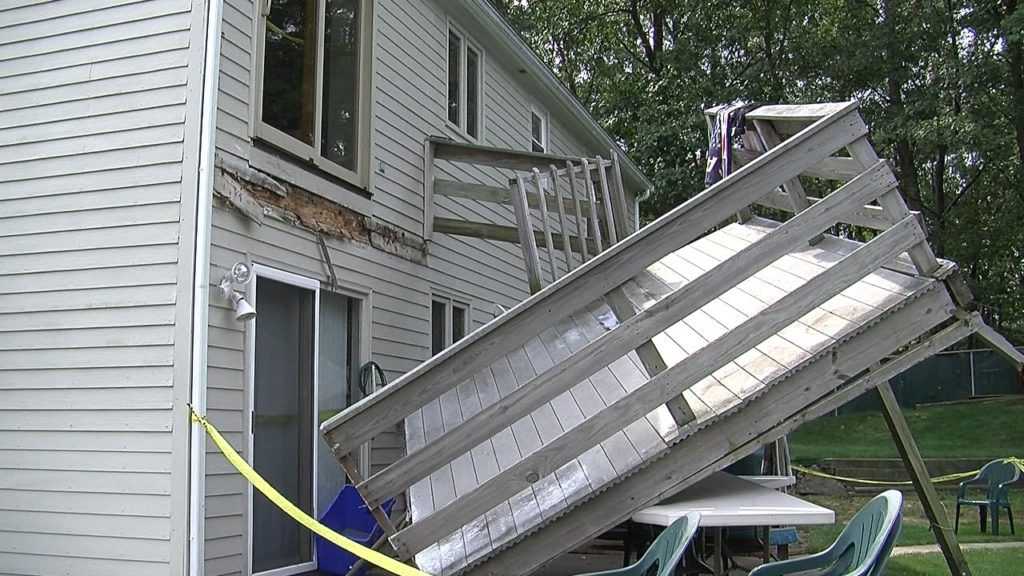 Although you may not love the idea of having to shell out extra money and take the time to obtain a permit — not to mention having to pass an inspection by your local building inspector — you'll be glad you did in the end. Not only will you be confident that your new deck is safe, you won't have to worry about problems or questions concerning the addition from your homeowners' insurance provider or from future potential buyers.
Consider Traffic Flow and Convenience
Most people like their decks to be just off the kitchen, for obvious reasons. If you're going to build a wrap-around deck design, try to have the door to the deck just off the kitchen, which will make summer barbecuing and even wintertime grilling a breeze.
Also make sure that you include room for a dining area with chairs and that it's not in between you and the pathway from the kitchen to the grill. Don't forget to consider options like built-in benches, planters, and even lighting, all of which can make your deck more accommodating and comfortable.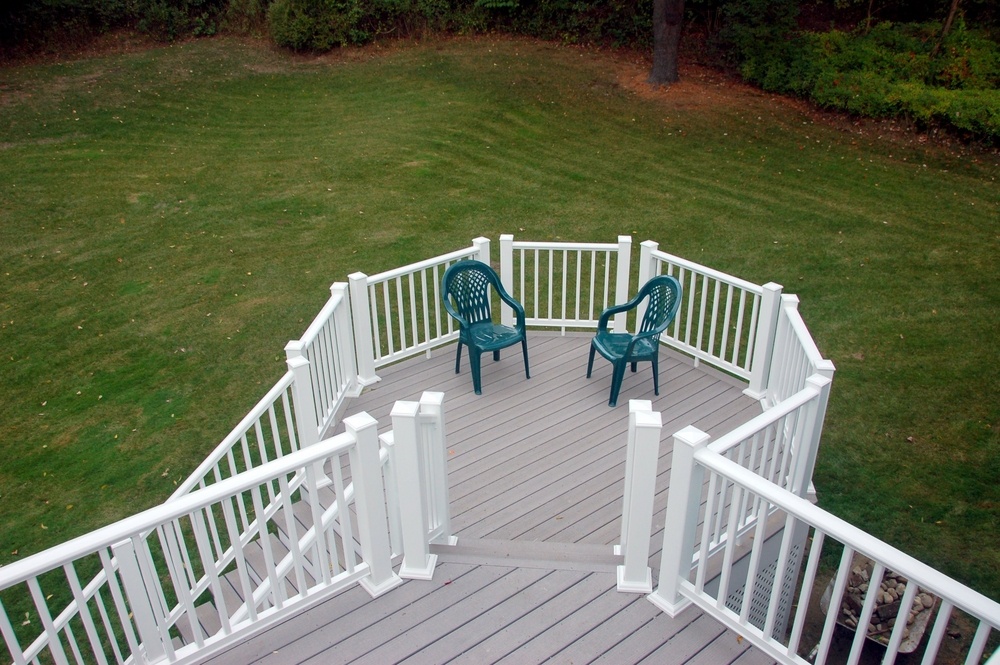 Deck Materials: Make the Maintenance Easy
If you choose to build a wooden deck, keep in mind that the least expensive option — pressure treated wood — requires upkeep in the form of stain and sealants to keep out the weather. If you want wood and can afford it, cedar is a great choice since it's naturally weather and insect-resistant and weathers to a nice, mellow gray.
Composite decking generally requires little or no upkeep, but is considerably more expensive than most wood decking, and you're not likely to recoup that cost in terms of "value-added" from a sales point of view. However, if you're planning on staying in your home for the foreseeable future, it's a good option that eliminates the worry of splinters on bare feet and becoming a slave to deck maintenance.
Here's a review of the pros and cons for the common type of deck materials: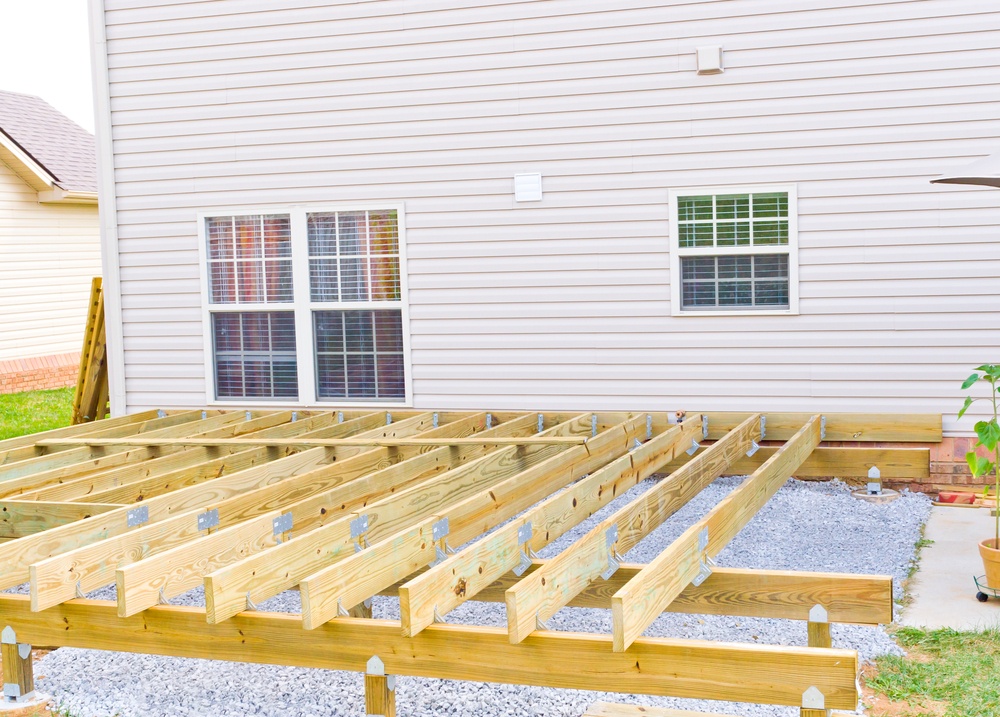 Pressure-Treated Wood Decking
Pressure-treated wood is lumber that's saturated with chemicals that form a shield against rot, pests, and fungi.
PROS:
Standard for structural elements in decks of all sorts.
A hardy option for deck boards and railings.
CONS:
Be careful not to install it where it can come into direct contact with food or drinking water.
New installations require an entire summer in the sun to air out before you can seal or finish them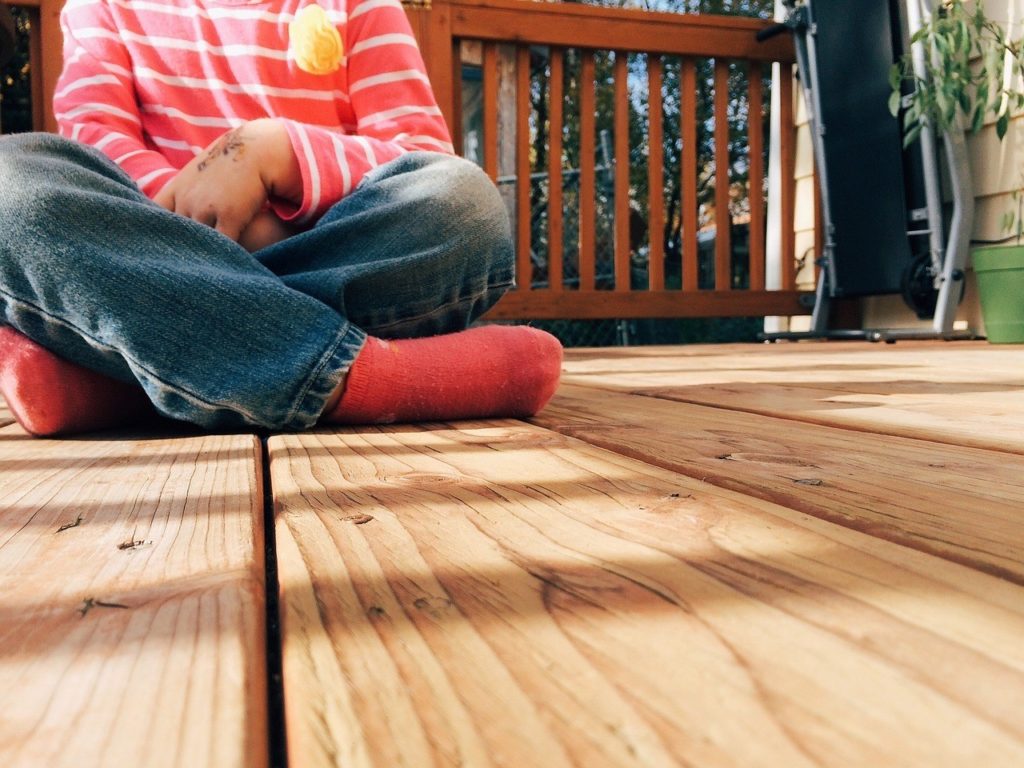 Natural Wood Decking
Natural wood decking choices include cedar, redwood, and ipe, a beautiful and resilient exotic hardwood.
PROS:
Natural beauty.
Pest-resistant.
CONS:
Requires periodic finishing and sealing to retain its beauty and fend off rot.
Natural wood requires the most ongoing maintenance.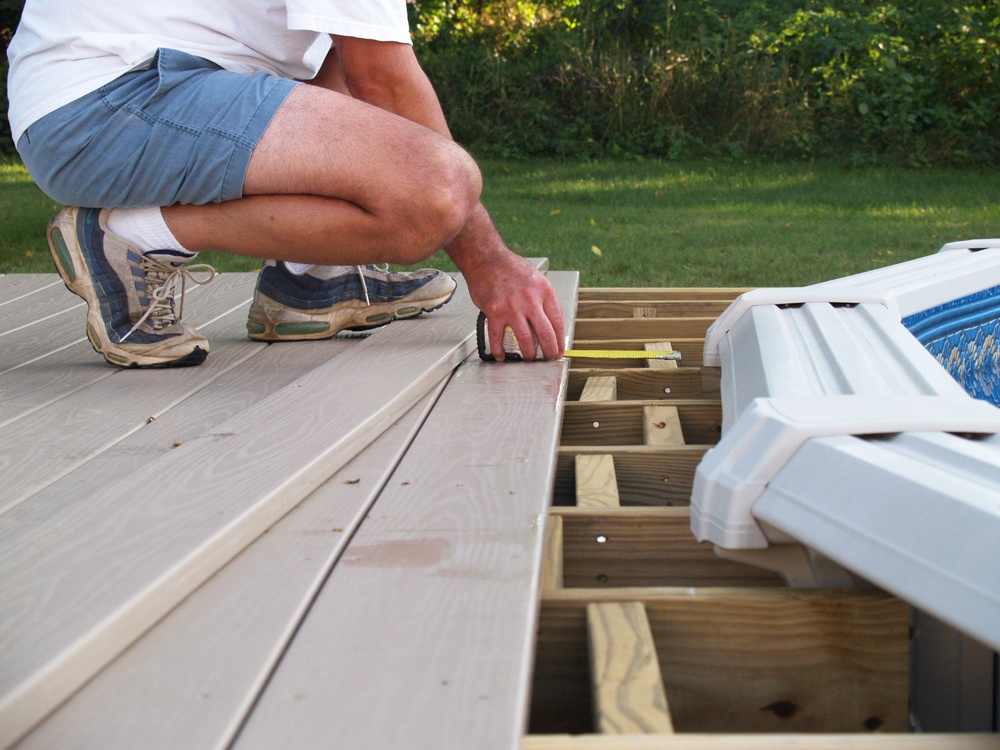 Composite Decking
Composites are easy-care blends of wood and recycled plastic, available in a range of colors and styles that imitate favorite wood varieties and grains.
PROS:
Dimensionally stable — will stand up to the elements for years.
Beautiful wood-grain designs, with no need for stain.
Easy to clean
Many feature a hidden fastening system that hides the hardware.
CONS:
Requires periodic cleaning to prevent the formation of mildew that can be attracted by the wood that's in the mix.
Composite decking boards are not as stiff as conventional lumber and therefore can look wavy, if the floor joists below are not straight.
With the right information about your decking options, you'll know which material to choose when building a deck onto your home.
Now — as we bundle up and count the days 'til spring arrives — is a great time to complete the planning phase of your new deck so that you're all set to begin when the weather turns and the days get longer, brighter and warmer!