Building a deck is one of the least expensive ways to increase your exterior living space and enjoy a piece of the great outdoors and new developments in composite decking assure that your deck will be both durable and beautiful for many years to come.
Table of Contents

[Hide]

[Show]
As the foundation for an outdoor room, a deck is a great way to move outside in warm weather for a fraction of the cost of a new addition. Starting at only a few dollars a square foot, decks also return more than half their cost when it's time to move on. Decks can make a home easier to sell and return a significant portion of their cost when the property is sold. But the cost of building a deck can vary widely due to the many choices of materials available for building your summer retreat.
Decks have traditionally been constructed of southern yellow pine that's been pressure-treated to prevent rot. Wood decks are the least expensive but can be troublesome to maintain. Even wood that is decay-resistant will warp and split, making the deck uncomfortable for bare feet and possibly unsafe. To minimize movement, make sure the deck is sealed within the first 30 to 60 days after it's constructed. Using a good-quality sealer helps stabilize and protect the wood from the damaging effects of solar radiation and moisture.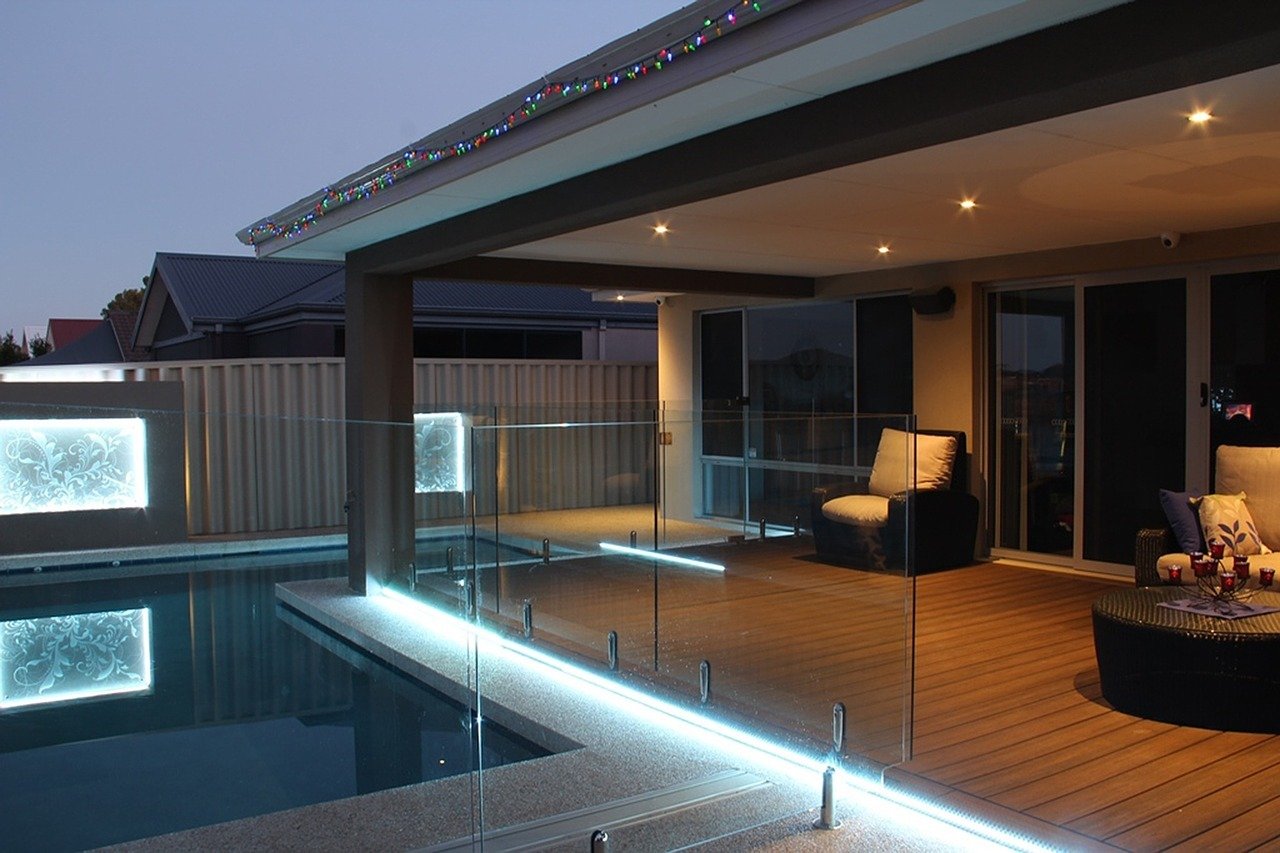 Composite Decking
If your budget is healthy and tolerance for maintenance low, consider one of the many high-tech alternatives to wood decks. Composite material is more comfortable on the feet than wood, easy to maintain and virtually impervious to weather.
Typically, composite decking materials are not used for building the structural components of a deck. The floor framing and support structure are usually made of pressure-treated lumber, with the composites used for the decking and rails. Although more expensive than wood, the marginal cost increase of building a deck with composite can be offset by the material's maintenance-free features. Coloring is molded into composites. The material can also be painted or stained with such specially formulated composite deck finishes, which provides protection from stains and mildew and enhances the color of composite materials.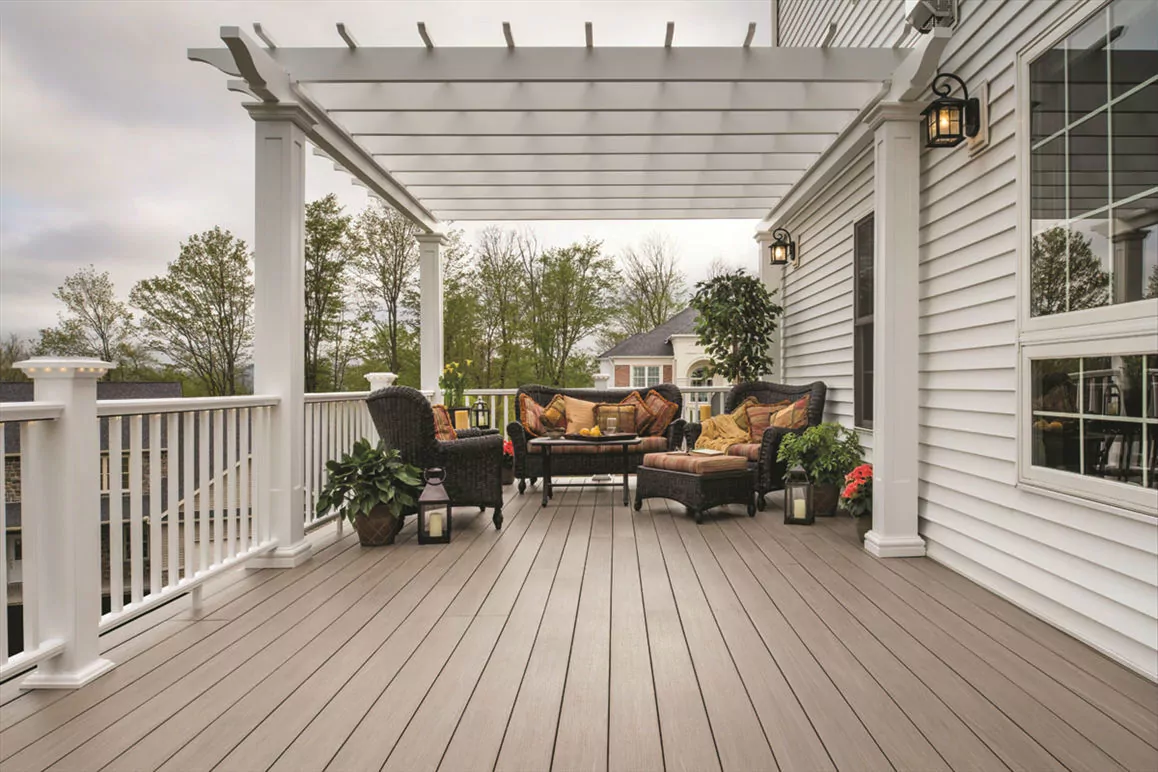 Vinyl decks
If you need a totally maintenance-free material, vinyl decks may be the option for you. Vinyl deck systems are manufactured to include decking, fascia to cover the outside of the underlying wood framing, and railing systems. Although pricey, vinyl decks are impervious to weather. But like all vinyl, fading is possible and some can be slippery when wet. Just like composites, most vinyl deck systems are installed over a wood frame. In fact, both vinyl deck systems and recycled composites can be used to rebuild a deck with worn or rotted deck boards. If the support structure is intact, the decking surface and railings can be removed and replaced with vinyl or composite components for a totally new, maintenance-free look.
To nail or not to nail…that is the question
Once you've made your choice in decking materials, deciding how to fasten the deck board to the frame involves a few trade-offs. If you are working with composite decking, vinyl or fiberglass-plastic decks, the fasteners are usually a hidden feature not visible to the eye. But if you are working with wood, you might want to think through the options. Nailing may be easy but even galvanized nails can leave stains and "rust bleeds" on the wood. Plus, as the wood expands and contracts, nails pull out, resulting in loose boards that can be unsightly or even dangerous.
For a more permanent solution, choose stainless steel screws when you're building a deck. Using a power drill with the right tip, stainless steel screws can be driven to a position just below the deck's surface where they are difficult to spot. And, since the screws are stainless, they can't rust and stain the finished surface of the wood, so your outdoor room will have beauty as well as longevity after building a deck.