Before hiring a remodeling contractor, don't pass on asking these ten important questions of a contractor's references. It may take extra time to do so, but the chances of shoddy work, excessive costs and legal aggravations should deter homeowners from snap decisions made without proper research.
While you're evaluating professionals to complete a remodel, the National Association of the Remodeling Industry (NARI) recommends the following ten questions to ask a contractor's references before hiring: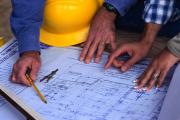 1. Were the contractors able to communicate well with the remodeler?
2. Were they pleased with the quality of work? (This is a tough question, since everyone defines "quality" differently.)
3. Were the contractors satisfied with the remodeler's business practices?
4. Did the contractor and crew show up on time?
5. Were the contractors comfortable with the tradespeople with whom the remodeler subcontracted?
6. Was the job completed on schedule?
7. Did the contractor fulfill his or her contract?
8. Did the remodeler stay in touch throughout the project?
9. Were the final details finished in a timely manner?
10. Would you use the remodeler again without hesitation?
If you are not satisfied with the answers to these ten questions for a contractor's references, you should keep looking until you find a remodeling contractor you can be comfortable with.
NARI is a professional association whose members voluntarily subscribe to a strict code of ethics. Consumers may wish to search www.RemodelToday.com to find qualified remodeling contractors who are members of the NARI.
Consumers can also call the NARI National hotline at 800-611-NARI and request NARI's brochure, "How to Select a Remodeling Professional," or visit www.RemodelToday.com and click on the homeowner's guide for more information about hiring contractors.