High-performance windows, doors, and skylights can make our homes more comfortable and energy efficient, but whether we use them to their best advantage depends on our behavior.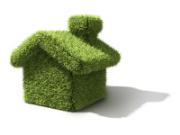 It's easy to overlook the role people play in contributing to green building and sustainability. When we think about high-performance structures, we often focus on design, construction and technology. With Americans spending 90 percent of their time indoors, however, the way people interact with their homes has a big impact on the structures' overall performance.
In hot, sunny climates, for example, measures that reduce energy consumption yet sacrifice comfort are unlikely to be effective. This is because people usually act to override their discomfort. For example, they may draw the curtains across high-performance windows on a sunny day and turn on the lights to avoid glare.
Considering the house's orientation during the integrated design process, however, can lead to better solutions. For instance, planting leafy trees or shrubs near windows and installing canopies or awnings helps harvest (free) daylight while controlling solar heat gain and glare.
Installing windows with Low-e coating can also improve comfort and energy efficiency. These are ideal for hot climates because they preserve light while reducing solar heat gain and glare. If you need a solution for an existing home, window films are a good option.
Another example of homeowners acting to override their discomfort occurs during the winter. People sometimes raise the thermostat and open multiple windows so they can enjoy fresh air without getting cold. This is rare in hot climates, but may happen between December and February, when nighttime temperatures dip below 40 degrees.
The bulk of our energy consumption comes from seeking to balance comfort, energy efficiency, and good indoor air quality. Encouraging more interaction between people and their homes helps them better understand how their actions affect their surroundings and their utility bills.
In the future, the highest-performing homes may not be those that initially exceed code. Instead, they may be the ones that provide an engaging environment where residents share responsibility for managing energy consumption.
In fact, making homes perform better depends on informed and committed homeowners who proactively interact with their residences. While ever-expanding technology will continue providing new ideas, tools, and equipment for making improvements, our actions are what ultimately get the job done.
As Kathryn Janda of the Environmental Change Institute at Oxford University said in her paper of the same title, "Buildings don't use energy – people do."