Homeowners taking on a home improvement or home renovation project receive a lot of promises. The home improvement contracts, change orders, project guarantees and product warranties which consumers must deal with all seem to have one thing in common: the goal of customer satisfaction. But what do all these documents really mean and do they all offer the protection they promise?
Here's how to sort the difference between home improvement or home renovation contracts, guarantees, warranties and service contracts.
Written contracts are the absolute bare minimum required for all home improvement projects. The written contract is the tool that spells out everyone's expectations and responsibilities for the project. Most home improvement problems do not arise from crooked contractors. Many erupt because the homeowner and contractor have different expectations for the home improvement project.
Project guarantees, relatively new on the home improvement scene, are a response to the public's concerns about the reliability of remodeling professionals. Several home improvement retailers and on-line home improvement services, as well as a few independent remodelers offer them.
Manufacturers' warranties are also standard for products used in home improvements, and are the assurance from manufacturers that their products will work as intended under the circumstances prescribed for use. Service contracts, sometimes called extended warranties, provide additional protection when taking on a home improvement project, but are not included in the selling price of the product.
Home Improvement Contracts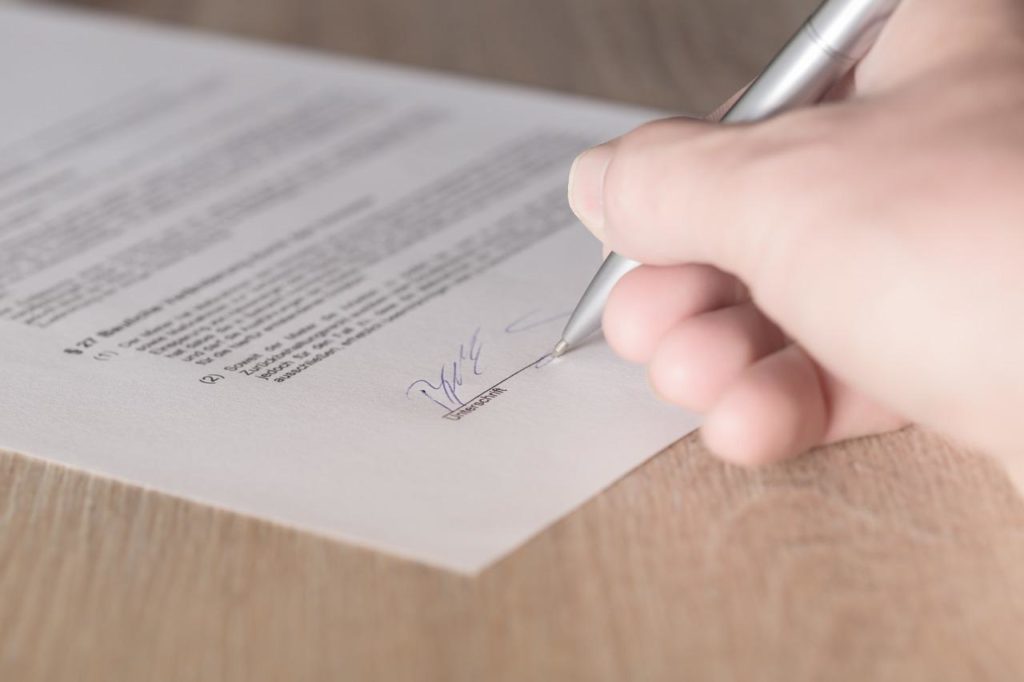 A contract is a document clearly stating the expectations and responsibilities of each party involved in a home improvement project. It protects each party's rights, reflects a trust between the parties, and should demonstrate a thorough understanding of the budget, project details, and what the homeowner hopes to accomplish through the home improvement work being done.
A standard home improvement project contract includes sections that describe:
the scope of home improvement work, materials and equipment
the work and payment schedules
confirmation of the contractor's ability to provide proof of all required insurance
confirmation that all written warranties on materials and products will be delivered to the homeowner
Related documents like change orders and punch lists are just as important as the initial home improvement contract. A change order is a notice describing a change to the home improvement project contract. Change orders are typical in home remodeling, either to make a change in product selection, or if the scope of the job has changed due to an unforeseen circumstance. Change orders need to include a description of the home improvement task to be performed as well as the resulting labor and materials costs. If the home improvement project completion date is impacted by the change order, it should also list the newly agreed to home improvement completion date.
Since many home improvement project disputes result from a lack of communication between the contractor and customer, use of change orders is an important tool to avoid misunderstanding that can later result in serious disagreements.
A punch list is used at the time the home improvement project is nearing completion. It is a checklist of all items to be finished or fixed before a project can be regarded as complete. Usually generated via a walk-through by the homeowner and contractor, punch list items should be resolved and signed by both parties before the final home improvement project payment is issued.
Home Improvement Guarantees
While some independent contractors are now offering guarantees, they are more common from home improvement retailers, such as Home Depot and Lowe's. Guarantees add an extra layer of assurance for homeowners who are concerned about becoming another home improvement horror story statistic.
A good home improvement contract provides homeowners with a similar level of protection as most guarantees. But most homeowners don't want to think about the hassles of trying to go through the legal system to enforce a contract . A project guarantee means that the company assumes the responsibility to assure that your home improvement project is completed to contract specifications.
Manufacturer Warranties
According to the Federal Trade Commission (FTC), although manufacturers of most major purchases do have written warranties, the law does not require them. All products are covered by implied warranties that can last as long as four years, although the length of the coverage varies from state to state. Federal law mandates that written product warranties be available for review before a product is purchased. You can compare warranties for the period of coverage, what action the manufacturer will take in the event of product failure, and details of repair coverage and any associated labor charges.
It is important to save and file warranty documents with the product purchase receipts in case you ever need to file a claim. Keep in mind that consumers do not need to fill out and return the warranty card for the written warranty to be valid. But filling it out and returning it may be the only way a manufacturer knows how to reach you in the event the product is later determined to be defective and the subject of a recall. If your warranty card asks for prying information like income level or outside interests, ignore these questions and simply return it with your contact information only.
If problems arise that are not covered by the written warranty, you can investigate whether or not you have additional protection through your implied warranty by contacting your state consumer protection agency.
Extended Warranty Programs
Extended warranties, also known as service contracts, may also be offered for an additional cost. The FTC recommends the following to determine whether you need a service contract:
Whether the warranty already covers the repairs and the time period of coverage that you would get under the service contract
Whether the product is likely to need repairs and the potential costs of such repairs;
The duration of the service contract
The reputation of the company offering the service contract
Also keep in mind that some credit card companies, like American Express, will double the manufacturer's warranty on purchases made with their card. These programs have limitations too, but they are free and can lessen the need to pay for extended coverage.
Bottom line: homeowners are not powerless when it comes to assuring a positive home improvement experience. Don't work with any contractor who balks at a signed contract.
Consider the advantages of project guarantees and save your product warranty information to make sure your dream home improvement project doesn't become a nightmare.