With the holiday season underway, you're probably paying closer attention than usual to the fine print of product warranties for gifts you purchase. Normal wear and tear don't usually figure into such coverage, and neither do developments like rust, meaning you'll have to replace what you're buying now with another expensive purchase later.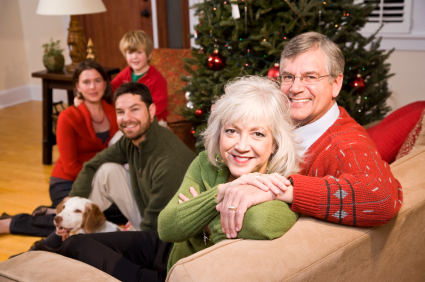 The same can be true of the appliances and purchases you select for your home, but you can protect your investments and peace of mind by gifting your home with a TotalProtect Home Warranty from Cross Country Home Services. This service contract goes beyond the coverage offered by homeowners insurance and individual product warranties to provide repair or replacement for a small deductible fee of just $60*. That means you'll be covered if your dishwasher breaks down during holiday hosting, or when yuletide decorations overload your electrical system. The TotalProtect Home Warranty gives you valuable supplemental protection for appliances and home systems that fail due to normal wear and tear, as well as:
• access to a network of over 40,000 pre-screened service professionals
• the support of a 24/7 customer service team
• a 180-day workmanship guarantee on all covered repairs
• access to a members-only Appliance Buyline discount buying service, deep discounts on name-brand appliances, and savings of up to 15 percent on professional installation and non-covered repairs.
With home warranty options to match your wish list, TotalProtect makes it easy to cover happenings during the holidays and beyond. Learn how to give your home year-round protection and affordable repair and replacement coverage at www.buytotalprotect.com.
* See terms, conditions, and limitations in the sample contract after requesting a quote. Covered systems and appliances must be in good working order at time of activation. Non-covered charges may apply to certain repairs and replacements.