The coverage offered by a new home warranty is critical if you're looking to new construction for your next home. Consider Mary and Sam, who opted for new construction when they decided to buy a home.
"We were on a fixed budget and didn't want any unexpected repairs," said Sam. "We thought if we bought new, there wouldn't be any problems."
"Nothing could have been further from the truth," added Mary. "Our builder turned from Doctor Jekyll into Mr. Hyde. Everything was fine until we closed–now we never see him and the house has some pretty severe problems."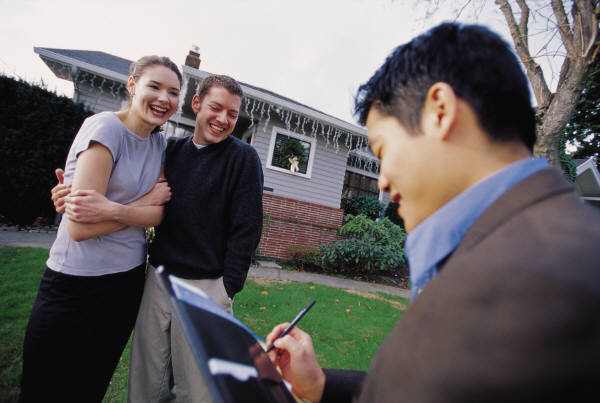 Unfortunately, this situation is not uncommon. Most folks who buy brand new homes expect things to go smoothly. When problems crop up, they are often disappointed by the response of their builder, who may have moved on to other jobs.
But thanks to a law that exists in most states, homeowners are not helpless. They can file a warranty claim under the terms of the new home warranty that builders are required to provide. These claims can then be assigned to a local construction expert who will serve as an arbitrator.
The arbitrator's role is to meet with the parties, listen to both sides of the story and decide whether the problem reported by the homeowner is covered by the warranty. If it is, the builder can be forced to fix the problem or pay the warranty company to fix it for him.
If you own a new home and you think things aren't just right, here's what to do:
Find your new home warranty and read it carefully. Note when it was issued. This is important as coverage for many items drops off after the first year.
Make a list of the problems you want resolved. Then compare the list to the home warranty. Check to see if there is coverage for what you are having difficulty with. Also, look over the "performance standard" section. This area lists common problems and describes to what extent the builder is responsible to correct them. If you want to make sure you've caught most of the problems in the house, consider hiring a private consultant, like a home inspector, to check the house over before you file for arbitration.
Next, if you haven't done it already, write the builder and ask him to resolve the problems. Telephone calls are usually a waste of time when there are problems to fix. If you do call, make sure you follow up in writing. This helps avoid misunderstandings and documents your complaint. Also, send a copy of all correspondence to the home warranty company.
If you are still not satisfied with the builder's response, make a formal request for arbitration through the home warranty company. In any case, make sure that you file your arbitration request before the end of the first year you're in the house. After the first year is up, most workmanship-related problems, like wall cracks, are excluded. Timing is everything if you want to take advantage of the home warranty program.
When your hearing is scheduled, make sure you tell your arbitrator everything you know about the particular item in question. If you think of something after the fact, you won't be allowed to provide the new information because the hearing will be "closed."
After the hearing, you'll get a written decision in the mail. While the new home warranty program is not designed to cover all house problems, you'll probably find that your list has been shortened considerably. For anything that's not covered, you can still pursue other options, including lawsuits.
For new homeowners, the home warranty program can be a "no-lose" process. With the investment of a little time and effort and knowledge of your new home warranty coverage, you may be able to get your builder to provide you with the dream house you counted on when you hired him.