Many of us have dreamed of a hobby room: a space in our homes dedicated to our favorite pastime. Maybe for you it's a workshop, a sewing room, a writer's nook, a game room, or an art studio.
Well, what are you waiting for? There's no better time than now to live your dream. And you might be surprised by how easy it is to create a hobby room in the home you already have.
Follow these steps to create a hobby room you'll love spending time in.
Assess Your Needs. First, take time to imagine yourself actually working on your projects in the space. What would your basic needs be? Ask questions like:
How much space will I require to work comfortably?
How much storage do I need?
What kinds of things will I be storing?
How much electrical power will I need?
How many electrical outlets will I need?
Will I need special ventilation for working with chemicals?
Will I want natural light for my projects?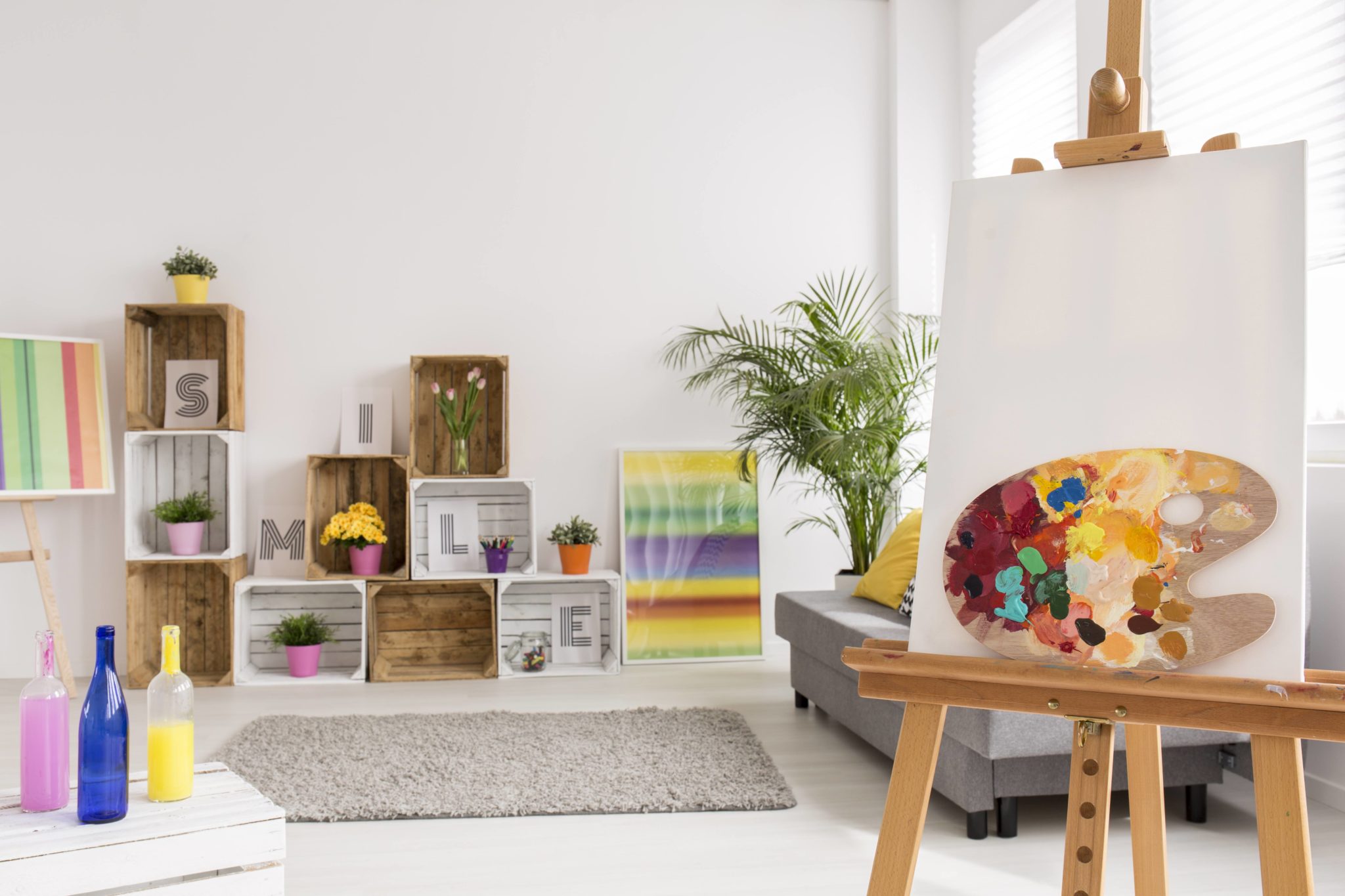 Use Existing Space. If it's not in your budget to build an extension onto your home, never fear–with some creative thinking, you can repurpose existing space into a hobby room, workshop or studio. Think about how you'd use closet space with the doors removed. Look for space in basements and garages. Also, reimagine existing spaces in your home that don't see a lot of daily action. Just because it's called "the dining room" doesn't mean you have to use it that way. If you eat in the kitchen most of the time, why not use that "dining room" for an artist's studio? Who says you can't?
Sketch It Out. Before purchasing materials to create your hobby room, sketch the layout of your hobby room on paper. It's much easier (and less costly) to make adjustments on paper than it is to fix mistakes made with actual materials.
Three Key Areas. When planning your workshop or hobby room on paper, think about the three most important areas of the room. For example, if you're creating a sewing room, your key areas might be your cutting table, your sewing machine, and the ironing board. For woodworkers, it might be the table saw, radial arm saw, and workbench. Design your hobby room so that you maintain a short distance between the three key work stations in the room–a "work triangle." This way, you'll maximize efficiency and make it easier and more pleasant to work.
Electric Power. Your tools may require additional electrical capacity to work. Consider upgrading power to your hobby room to a 20-amp circuit to keep everything humming without interruption.
Breathe Easy. If your hobby involves chemical fumes, dust, or any tool that releases exhaust, improved ventilation for your workspace is a must. Make sure you have plenty of fresh air circulating. Think exhaust fans, windows, vents, etc.
Lighting. Having plenty of lighting is as much a safety issue as it is a practical one. Make sure your work areas are all well-lit, especially when working with power tools. If you'll be working with color–such as in fabric or paint–you may want to position your work area to enjoy natural light from a window, or alternatively, install lightbulbs that mimic natural sunlight. This is important for being able to accurately identify and match colors. Consider lighting that hangs from the ceiling, as well as lighting that's positionable, such as in gooseneck lamps, when planning the best lighting sources for your workshop.
Storage Space. Think about the three key areas of your work triangle. What tools or supplies will you need at each station? Then think about how to keep those items close at hand. Be creative in using all available space–above and below. Pegboards on the wall can keep tools within easy reach. Pluck glass jars from your recycling bin and use them to store small items like buttons, nuts and bolts, etc. If you'll be generating a lot of dust, consider using enclosed storage, like cabinets, to keep supplies clean.
A hobby room isn't frivolous–it can be an expression of your creativity and a great place to escape and reduce stress. And anything that helps you become your best "you" can't possibly be a waste of time or space.