For homeowners who want the benefits of going cordless for everyday yard work but also want the confidence to take on occasionally challenging, tougher projects, the Greenworks Pro 60-volt family of tools are the ideal choice.
Designed with medium/heavy duty-construction and materials, high-efficiency motors plus a universal 60-volt battery system that works across multiple products means you've got gas-equivalent power for your typical Saturday chores. Plus, when the tough jobs show up, you'll be ready.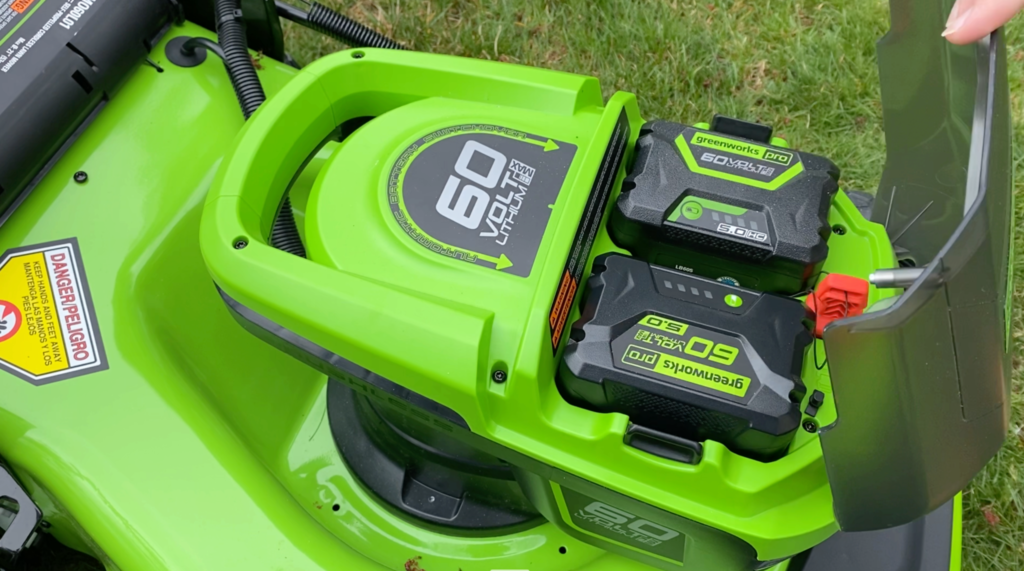 Greenworks Pro 21-in Cordless Self Propelled Lawn Mower offers up to 40 minute runtime with fully charged 5.0 Ah battery (single battery and charger included). Plus, this mower is capable of housing 2 batteries so that when one drains it automatically switches over and engages the second battery, so you don't have to stop to recharge.
Additional features include:
Powered by pro-grade 60-volt lithium-ion batteries, the Greenworks 21" self-propelled, battery-powered lawn mower delivers more power and performance than typical gas-powered mowers, without the noise, fumes, or harmful emissions
The machine is so quiet and features LED headlights. This would allow you to mow before the sun comes up or as it is setting. Allowing people to get their work done earlier and "take their weekends back".
The mower has a turbo button that increases the blade speed which makes the grass clippings smaller. This will make those clippings fall through the grass easier and be a natural fertilizer.
EZ fold handles the more stores and takes up 70% less space. makes it easier to store and better bag access.
Capable of housing 2 batteries that when one drains it automatically switches over and engages the second battery increasing runtime and saves the hassle of stopping and switching. Provides the longest continuous runtime for any cordless mower.
4-year tool and battery warranty.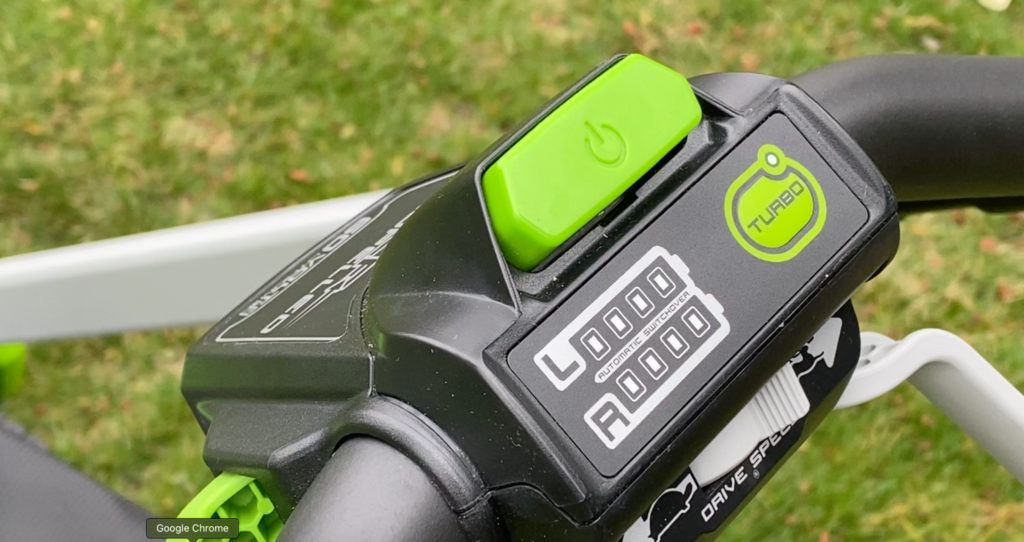 The Greenworks Pro 21-in Cordless Self Propelled Lawn Mower is available exclusively at Lowe's Home Improvement stores