Want to do something different for your 4th of July celebration this year? Turn a 'progressive dinner party' on its ear and host a traveling BBQ instead! You'll combine some interactive fun to go along with the good eats and invite your friends and neighbors to join in the celebration.
Have veggies and dips at one house, those ever-popular picnic salads at the next, and fire up the grill at the 4th house for some good old-fashioned hamburgers and hotdogs. Cap off the meal at the last house with an ice cream sundae bar. Finish off your day by enjoying the fireworks as a group.
Here's everything you'll need to pull off a truly spectacular celebration:
Get your red, white and blue on
Red, white & blue decorations put your guests in a patriotic mood. Encourage each host to decorate their yard for the occasion. You could even hold a 'Patriot's Favorite' vote to choose the crowd favorite. Make these cute star wands for all the entrants and provide a super-sized version for the winner!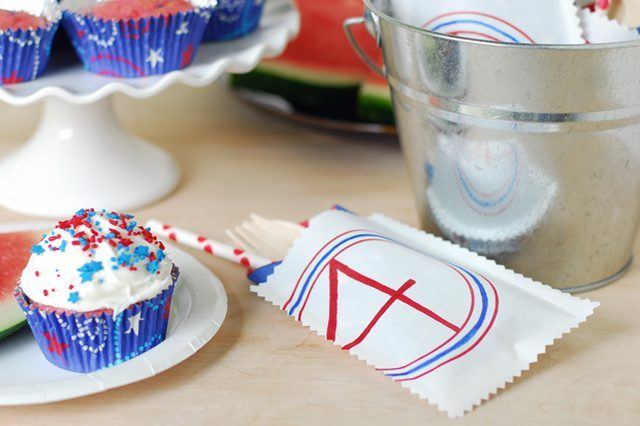 Get the kids in on the action by having a group of them form an assembly line to make these adorable (and handy!) 4th of July utensil packets.
House #1 – Let's get this party started!
Start your traveling BBQ off with finger foods and ice cold drinks. How about a big platter of fresh veggies with a choice of dips and hummus? Or try Inside-Out Veggie Dip with the dip stuffed inside hollowed out vegetables.
Offer an assortment of crunchy chips and crackers to go with the dips, too. Colorful disposable bowls will let your guests mingle while they munch. Bowls do a better job of corraling dip and dippers than plates.
Serve up big pitchers of icy cold drinks to wash down the appetizers. Iced tea is a perennial favorite, as is lemonade. Looking for something a little more festive? Strawberry lemonade is a pretty variation with a refreshingly sweet-tart flavor.
House #2 – What's a BBQ without a salad?
You could serve a traditional potato salad, but why not mix it up with a Red, White & Blue Potato Salad? Made with new or fingerling potatoes, this version has a light lemon juice and olive oil dressing in place of a heavier mayo dressing. Make it the day before – it gets even yummier after marinating for a while!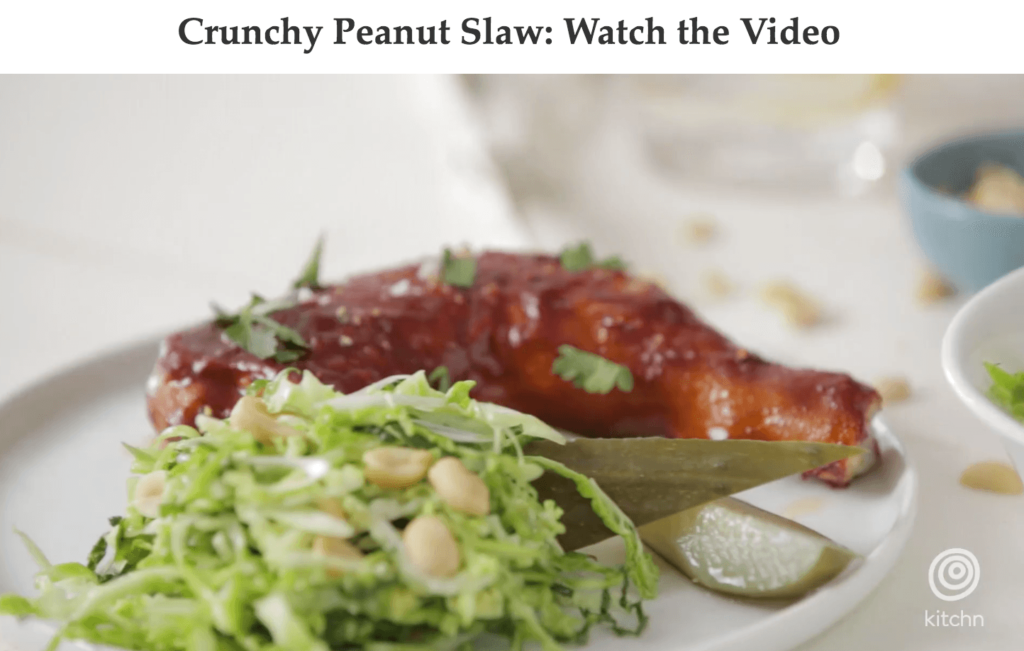 Of course, if you're having potato salad, someone is going to expect coleslaw! This unique Crunchy Cabbage & Peanut Slaw pairs cabbage with scallions, cilantro, peanuts, and a tangy Asian-inspired dressing. Broccoli slaw is another option and this Light & Easy Broccoli Salad is a healthier version of the mayo-heavy original.
While everyone is enjoying their salads, hold a fun trivia quiz about Independence Day. Find possible questions and answers at AARP, the 20-20 'See it Clearly' site, and this pop quiz from CBS News.
House #3 – Or several!
Instead of corn-on-the-cob, serve this Fresh Corn Salad. It's quick, easy, and delicious!
Serve a traditional Seven-Layer Salad in a Mason jar for a bit of nostalgic Americana style. Tie several strands of thin red or blue ribbon around the jar rim and leave long streamers hanging loose for a 'fireworks' look. Party-goers can take their jars with them to the next house to finish eating while the grilling begins.
Since the kids probably won't spend as much time eating salad as the adults, keep them busy with a 4th of July scavenger hunt. Give each child a piece of paper with patriotic things to find: 7 red stripes, 6 white stripes, 13 white stars, something that's solid blue, a 4, 1, two sevens, a 6, etc.
For younger children, provide a paper with picture outlines of stars, stripes, something red, something blue, etc. Provide crayons so they can fill in the outlines as they find each item.
House #4 – It's time to fire up the grill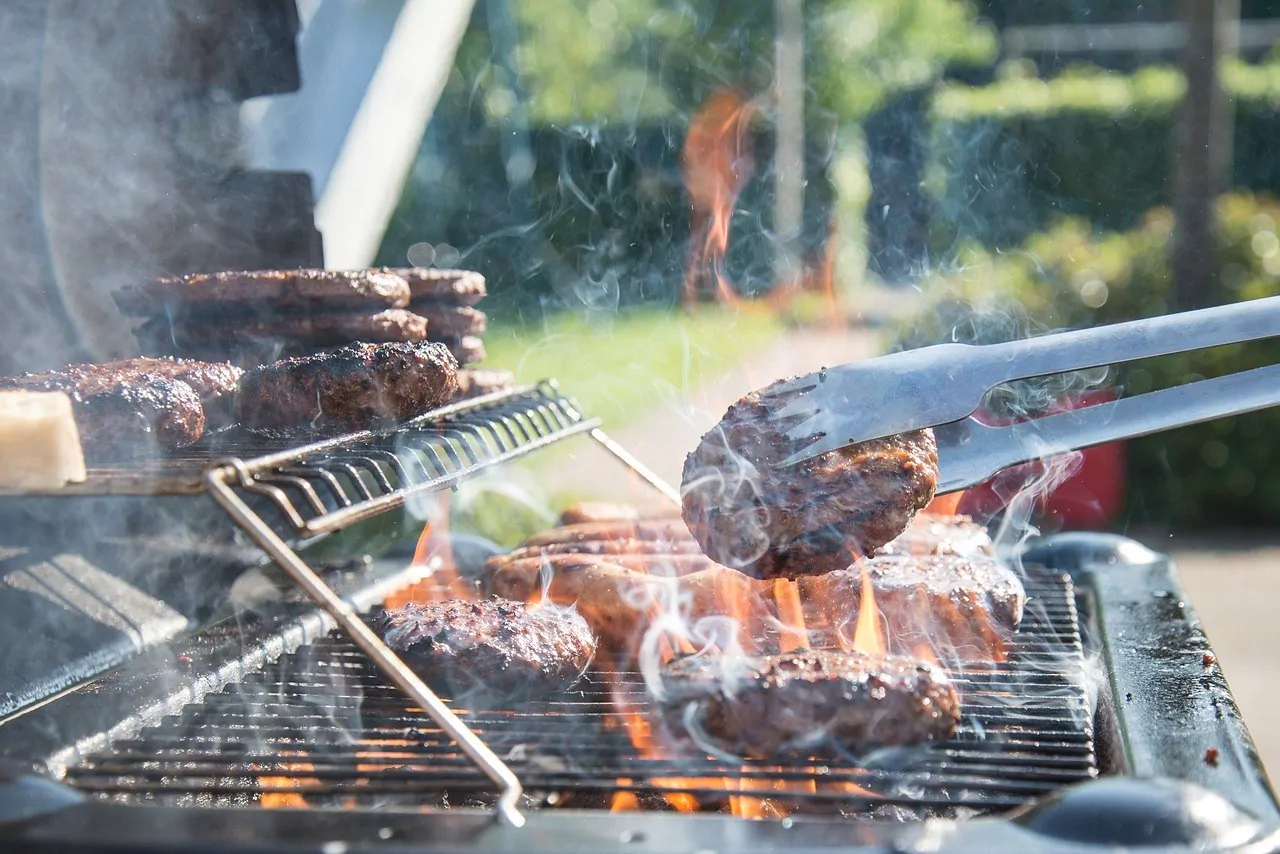 Grill up some great burgers and hotdogs. These grilling tips will help you get your grill to the perfect temperature for those delicious burgers. Serve with toasted buns and a range of condiments.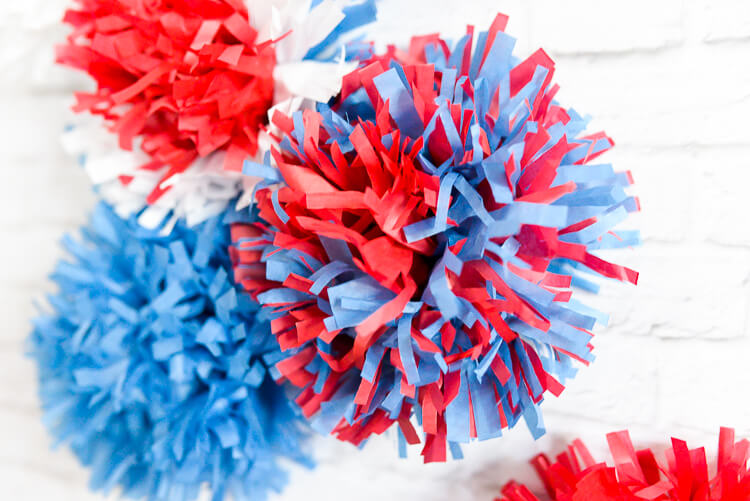 Put up a patriotic backdrop and provide plenty of costume pieces and printable 4th of July props (there are more here). Everyone can enjoy the 'photo booth' while the meats are cooking. Just make sure the booth is facing awayfrom the sun so squinting eyes won't ruin the pictures.
House #5 – And to top it off…
Set up a DIY ice cream sundae bar. Vanilla ice cream balls, squeeze bottles of toppings, a range of add-ins… Pretty much anything sweet goes with ice cream! Use these patriotic sundae bar printables to label the items on your all-American dessert bar.
Don't forget the red, white, and blue toppings! We suggest fresh strawberry topping, fresh blueberries cooked with a little sugar and lemon just until they pop, and whipped cream. The fruit toppings are too chunky for squeeze bottles, so serve them in small canning jars with spoons. Oh! And don't forget the red, white, and blue 4th of July sprinkles!
For those who can't eat dairy or are watching their calories, offer these adorable Fireworks Fruit Kabobs.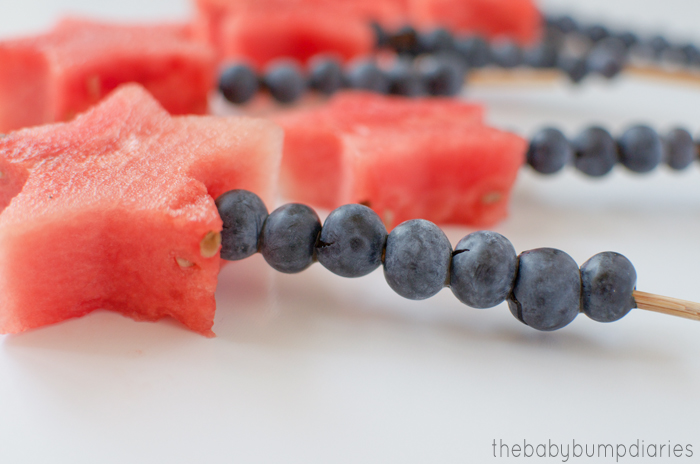 The Grand Finale!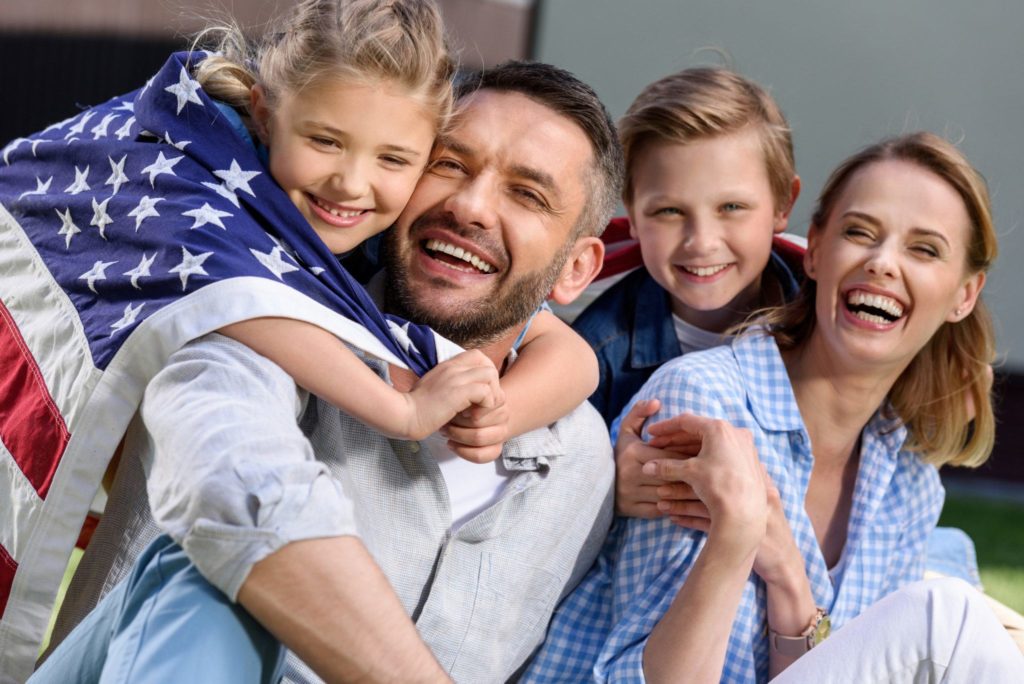 Organize a carpool to get everyone to a favorite spot for watching your community's Independence Day light show. Ask for volunteers to bring folding chairs, lawn blankets, water, and other essentials. A sign-up sheet will help keep things organized and make sure nothing is forgotten – either when going or coming back. Now congratulate yourselves for a holiday well-celebrated and fun well-shared!