Get warm, beautiful home lighting on a lot less energy with Cree LED light bulbs. They look and light like traditional incandescents, but use at least 84 percent less energy and last 25 times longer.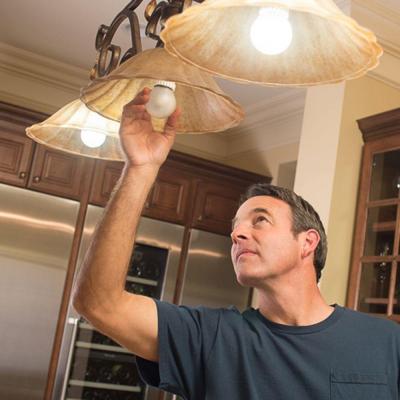 Designed with a Cree LED Filament Tower, Cree LED bulbs have an optically centered, balanced light source within a real glass bulb that's nearly indistinguishable from an incandescent filament. The result is the same nuance and visual texture provided by traditional light bulbs, and there's also a cool daylight bulb option for outdoor and residential work spaces. Cree LED bulbs also make quality LED lighting affordable, priced at 30 to 50 percent less than competing products and paying for themselves in just over a year.
Cree LED light bulbs last 25,000 hours and are accompanied by an industry-leading 10-year consumer limited warranty. Look for them at your local Home Depot, where they're featured in the Eco Options collection of environmentally preferred products, and learn more at www.creebulb.com.