Those squiggly CFL light bulbs have never been as good on eyes as they are on energy bills – and the environment. With Cree LED Bulbs, though, you finally get the inviting light and look you're after without sacrificing energy savings.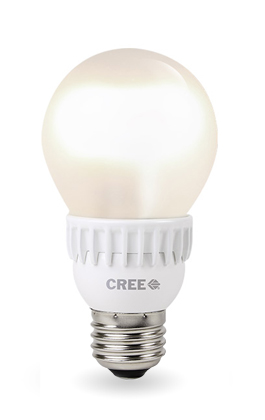 Available for less than $10 each at Home Depot, replacement Cree LED 60-watt and 40-watt replacement bulbs look and luminate like traditional incandescents, but come equipped with modern efficiency: Each bulb lasts more than twenty years, providing a lifetime saving of up to $139 each!
Eighty-four percent more efficient than traditional bulbs, Cree LEDs require as little as $1 of energy per year – a 600% savings over incandescents.
Merge tradition with new technology by using Cree LED Bulbs in open lighting fixtures in your home, and check out the full line of Cree LED Bulbs, which offers a variety of replacement wattages and specialty bulbs including three-way, PAR and BR-30s. To learn more, head to Home Depot or to creebulb.com.