Carrier's ongoing commitment to innovative, digitally-enabled lifecycle solutions, advanced smart technology and customer service were at the forefront of launching InteliSense Technology at the 2023 International Builders' Show.
New InteliSense™ Technology is changing the way HVAC dealers and technicians help customers. Available exclusively on the Carrier Performance Series, InteliSense gives dealers the power of remote diagnostics and real-time updates, so they'll have the smartest techs – and happiest customers – in the business.
The future of smart HVAC is here
InteliSense Technology connects dealers to homeowner units, providing remote access to fault codes, performance history, and more:
Innovation: Through patent pending technology, equipment sensors are able to send data to the thermostat using standard thermostat wiring. Data is then transferred to the Carrier digital tools, making troubleshooting easier and more accurate than ever before. 
Connection: Maintenance has never been easier for homeowners thanks to the user-experience that puts homeowners in control and gives them the option of connecting their HVAC system to the technician's diagnostic software. It's smarter connection for smarter service.
Empowerment: InteliSense empowers dealers and technicians to deliver first-class customer service by providing the information they need to get service calls right the first time.
"InteliSense Technology is all about innovative and connected customer care," said Christine Rasche, Associate Director – Controls, Carrier HVAC. "InteliSense empowers dealers to make informed service calls, showing up with the right part the first time and mitigating issues – before there is a failure. This is the first of its kind for the industry. It is the smart choice for HVAC dealers and customers."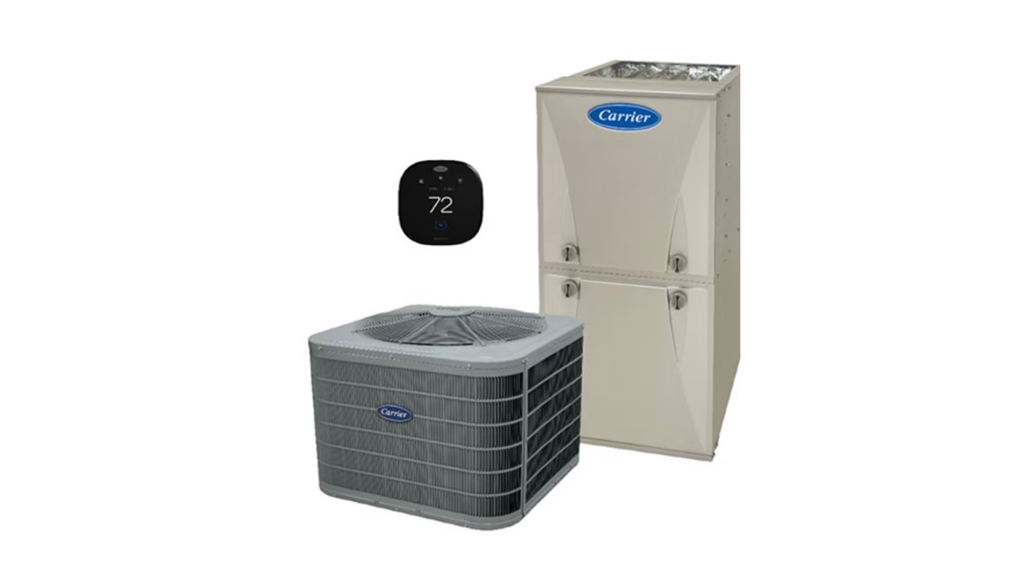 Next Generation Tech Delivered Today
Carrier first introduced the world to communicating heating and cooling systems with the Infinity® system, and InteliSense Technology is the next phase in our growing family of connected, innovative solutions available exclusively on the Performance 2 series product line. Focusing on innovation and advanced technology, connected premium tools for easier maintenance and empowered customer service, the future of smart HVAC is here:
Sensors on the outdoor units collect liquid and suction line pressures, indoor temperature and outdoor air temperature, enabling diagnostic review of the system's operational health
Sensors on the indoor unit collect supply and return air temperatures, blower motor RPM and basic fault codes
Sensor data from the outdoor and indoor equipment connects to Wi-Fi enabled thermostat
System data collected can be accessed by dealers through the Carrier Service Tech App and Carrier Connected Portal for remote troubleshooting, system usage analysis and servicing
Carrier's Connected Portal and Service Tech App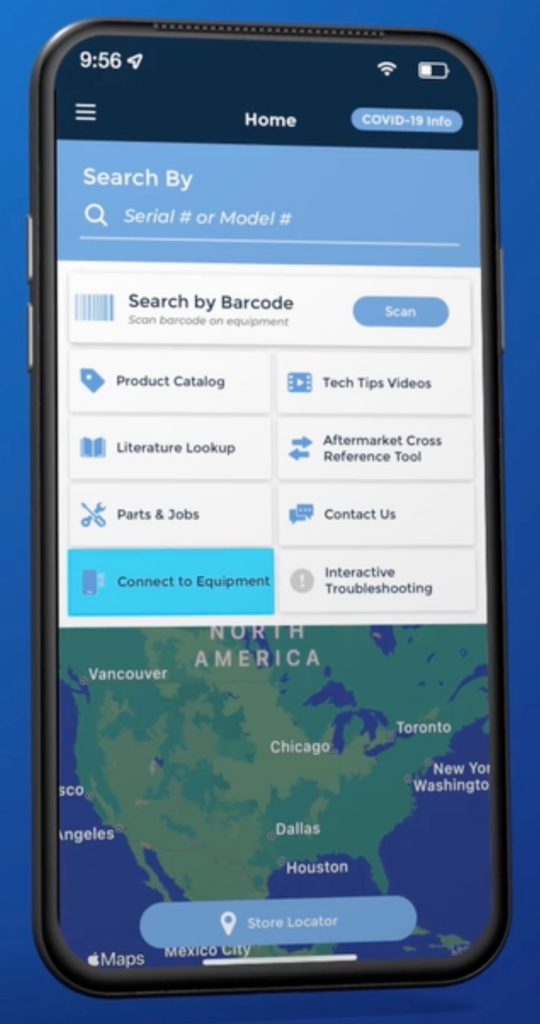 Carrier's innovative dealer digital tools enhance the connection between you, InteliSense technology and the homeowner, empowering dealers to provide outstanding service to customers.
Connected Portal
Improved user experience, more data plus fault code history when available will help to troubleshoot homeowner equipment issues prior to arrival so dealers are more likely to send the right technician, with the right parts on the first call.
Service Tech app
Techs can view the same data from the connected portal, enter service diagnostic mode to see real-time parameter data, access to technical specs, replacement parts, onsite equipment connectivity and more.
"InteliSense Technology is the next phase of Carrier's connected customer care solutions," said Justin Keppy, President, NA Residential & Light Commercial HVAC, Carrier. "InteliSense is an innovation that makes technicians' jobs easier and enhances their relationships with our number one stakeholder – customers."
Carrier is a part of Carrier Global Corporation (NYSE: CARR), the leading global provider of healthy, safe, sustainable and intelligent building and cold chain solutions. Learn more by visiting about Carrier's home heating and cooling solutions.
About Carrier
Founded by the inventor of modern air conditioning, Carrier is a world leader in high-technology heating, air-conditioning and refrigeration solutions. Carrier experts provide sustainable solutions, integrating energy-efficient products, building controls and energy services for residential, commercial, retail, transport and food service customers. Carrier is a part of Carrier Global Corporation, the leading global provider of healthy, safe, sustainable and intelligent building and cold chain solutions. For more information, visit carrier.com or follow @Carrier on Twitter.