If you have a wood deck, this season's outdoor to-do list probably includes loads of deck maintenance. There's the check for worn fasteners and loose rails, and that thorough cleaning, not to mention a new round of sanding, staining and sealing. It's a lot of work, and may have you rethinking your deck altogether.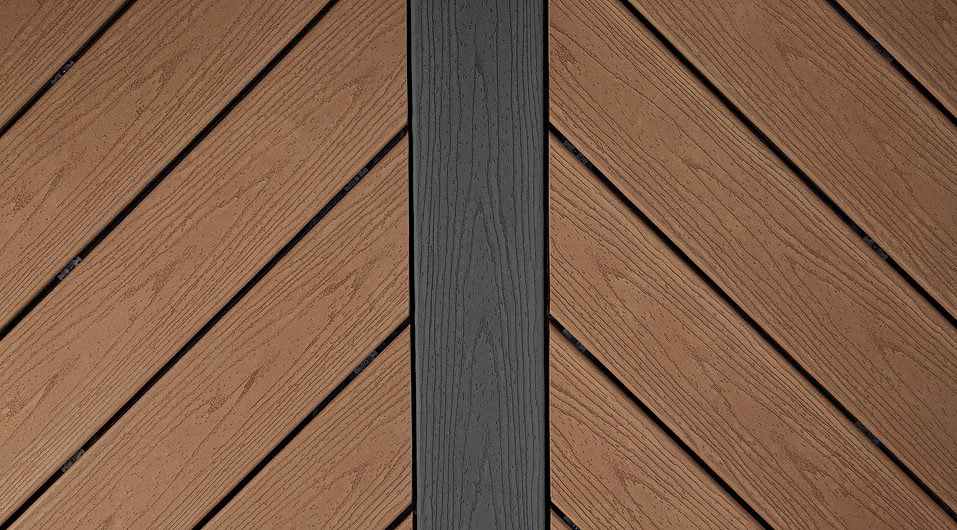 Composite decking is a great choice for your outdoor space, whether you want to transform an existing, worn wood deck or build from the ground up. It offers just as much design flexibility, but with a high-tech resilience that stands up to weather, foot traffic and age. Composite decking also captures natural wood's good looks, while providing an easier care routine that only involves occasional soap and water cleaning.
Get that same realistic, classic wood look you love—and none of the maintenance hassle you don't—with Trex Enhance decking from The Home Depot. Trex Enhance is a high-performance composite material that won't rot, warp, crack or splinter. And unlike wood, you'll never need to sand, stain or paint it. Trex Enhance has a protective shell that defends against severe weather and heavy foot traffic. It's also resistant to staining, fading, scratching and mold, and is backed by two 25-year Limited Residential Warranties: one against fading and staining, and the other against material defects.
Trex Enhance will truly transform your deck-maintenance routine: spills wash off easily, and periodic cleaning with soap and water will keep your deck looking beautiful for years to come. Trex Enhance is in stock now at The Home Depot, and you can start planning to spend more weekends relaxing on your deck than maintaining it by visiting homedepot.trex.com.